You are here
Armada Group signs a collaboration agreement with Tkiyet Um Ali
Oct 19,2020 - Last updated at Oct 19,2020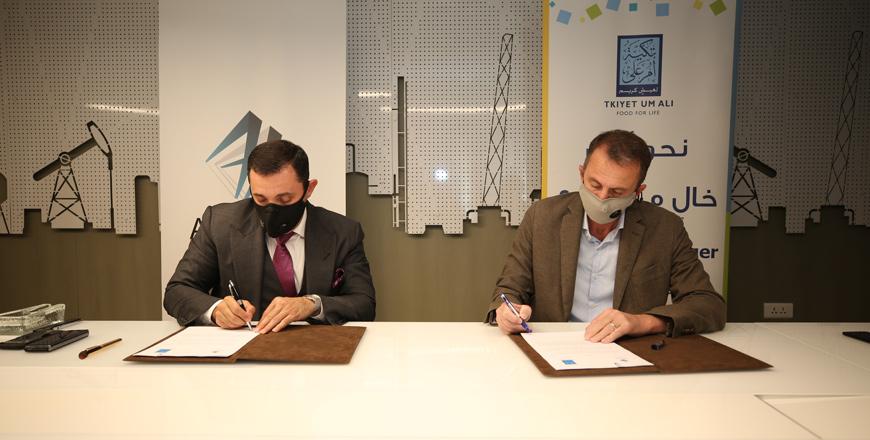 In line with its social responsibility, Armada Group, represented by its CEO, Iraqi businessman and investor Ahmed Al Jibouri, signed a collaboration agreement with Tkiyet Um Ali to support its programmes.
Tkiyet Um Ali, an NGO, engaged in voluntary and charitable efforts, works to eradicate and combat hunger throughout the Kingdom.
The one-year agreement seeks to empower underprivileged families through providing food parcels containing food items, for families living harsh conditions. Food parcels will be prepared and distributed according to public health standards, bearing in mind safety procedures, all of which are aligned with the packaging specifications of Tkiyet Um Ali, to deliver the parcels to beneficiary families on a monthly basis.
The agreement was signed by Al Jibouri, CEO of Armada Group, and Samer Balkar, director general of Tkiyet Um Ali, at a signing ceremony in Amman.
up
146 users have voted, including you.
Newsletter
Get top stories and blog posts emailed to you each day.