You are here
Ayla sponsors PiezoClean's project
Jul 26,2018 - Last updated at Jul 26,2018
Ayla recently announced that it is co-funding Solar PiezoClean project, launched by international awards-winning Jordanian innovators, Maher Yousef Maymoun and Tala Nasraween.
Ayla Solar Project will be used as a platform for the research and development of the PiezoClean innovation, with a 14-month plan to design, install, test, optimise, and report the performance of several cleaning technologies on several groups of solar panels.
It will also build on that to bring the Solar PiezoClean technologies into the world. Solar PiezoClean team will include a group of creative Jordanian students, engineers, interns, and experts with different backgrounds in various fields.
"By mobilising its financial and logistical resources to support this project, Ayla is operating under a long-term strategy to contribute to sustainable development in the Kingdom," commented Sahl Dudin, the managing director of Ayla, noting that Solar PiezoClean is a shining example of innovative projects that will have long-term positive effects on the Jordanian economy.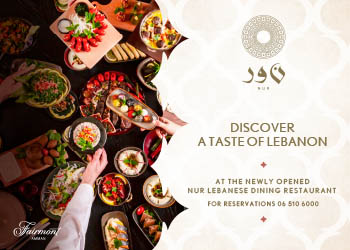 Newsletter
Get top stories and blog posts emailed to you each day.