You are here
Sheraton Amman Al Nabil celebrates festive season with tree lighting
Dec 23,2019 - Last updated at Dec 23,2019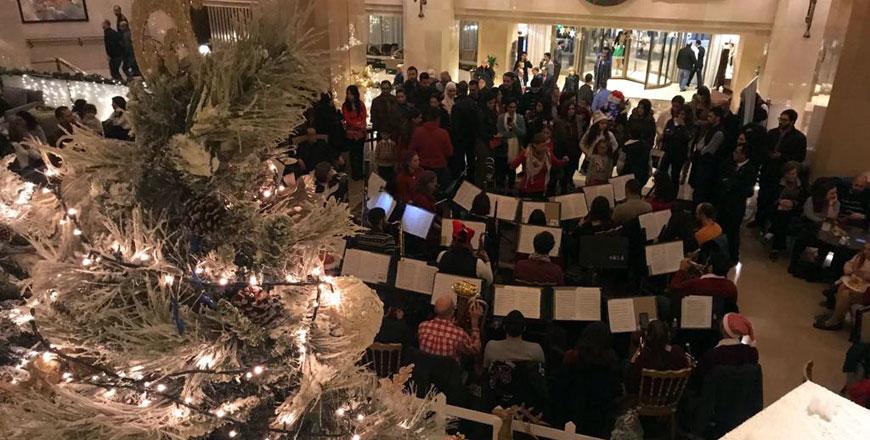 In the spirit of the holiday season, Sheraton Amman Al Nabil Hotel spread Christmas cheer by inviting guests to celebrate the annual tree lighting ceremony.
Tens of locals and guests gathered to see the lighting of the Christmas tree along with the hotel's management to the sound of The Baptism School Choir singing joyful Christmas songs.
Stemming from the true meaning of Christmas, the joy and kindness it brings with it, Sheraton Amman invited two organisations that care for children with special needs and vulnerable women; "Beit Al Liqa'" and Zarqa Life Centre for social development.
As the Christmas tree came all bright with strings of twinkling lights, General Manager, Iva Trifonov, wished everyone a Merry Christmas. Zarqa Life Centre for social development has different economic empowerment programmes working to equip Zarqa's vulnerable women with tools that might enable them to save or earn money, in addition to many other children-care programmes.
up
33 users have voted, including you.
Newsletter
Get top stories and blog posts emailed to you each day.