You are here
'Substantial progress' made on massive China trade deal that excludes US
By AFP - Nov 14,2018 - Last updated at Nov 14,2018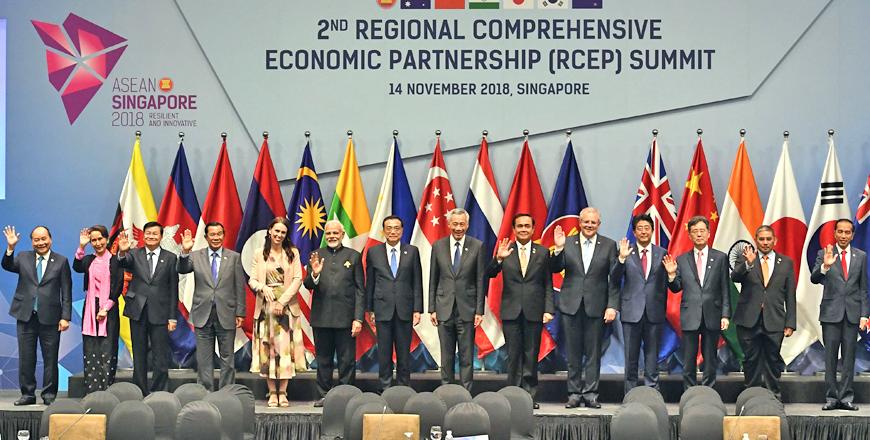 Leaders and representatives pose for a group photo during the 2nd Regional Comprehensive Economic Partnership summit on the sidelines of the 33rd Association of Southeast Asian Nations summit in Singapore on Wednesday (AFP photo)
SINGAPORE — Substantial progress has been made on hammering out a China-backed trade deal, Singapore's leader said on Wednesday, driving ahead the world's largest commercial pact which the United States is excluded from.
World leaders gathered in the tropical city state this week for a summit where a massive Beijing-backed agreement covering half the world's population has dominated discussions.
Diplomats have been trying to nail down details as Beijing entices its neighbours to join a commercial alliance seen as an antidote to President Donald Trump's "America First" protectionist trade policy.
The US has imposed tariffs on roughly half of what it imports from China, prompting Beijing to retaliate with its own levies.
Beijing's leaders have recast themselves as the defenders of global commerce — with the United States under Trump relegated to the sidelines.
China, Japan and India are among 16 Asia-Pacific countries negotiating the Regional Comprehensive Economic Partnership (RCEP).
"Substantial progress has been made this year to advance the RCEP negotiations," Singaporean Prime Minister Lee Hsien Loong said on Wednesday, adding talks were now "at the final stage".
"With the strong momentum generated this year, I am pleased to note that the RCEP negotiations are poised for conclusion in 2019," he added.
But he cautioned any further delays could risk "losing credibility" for a deal — which has already taken six years to negotiate.
Trump absent
This week's meetings are the biggest in a series of annual gatherings organised by regional bloc the Association of Southeast Nations (ASEAN), and are attended by 20 leaders.
RCEP was given extra impetus after US President Donald Trump pulled the US out of the rival Trans-Pacific Partnership (TPP) in early 2017.
That deal was spearheaded by his predecessor Barack Obama and aimed to bind fast-growing Asian powers into an American-backed order to counter China.
The TPP is still alive even without Washington — and will come into effect in December — but RCEP, if realised, will be the world's biggest trade deal.
However, the Beijing-backed pact is much less ambitious than the TPP in areas such as employment and environmental protection.
Beijing had hoped to have the meat of the deal done by the end of this year, but the timetable has now slipped to 2019.
However, this has not stopped Chinese leaders from basking in the progress already made.
During a meeting with Southeast Asia leaders, Chinese Premier Li Keqiang said he was hopeful talks would "break through the ceiling" and take regional trade "to new heights".
Trump is not at the Singapore summit, nor will he attend a subsequent gathering of world leaders in Papua New Guinea at the end of the week, having sent Vice President Mike Pence instead.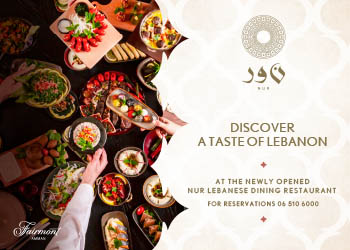 Newsletter
Get top stories and blog posts emailed to you each day.