You are here
Airbus tails Boeing with 'best' Farnborough orders
By Agencies - Jul 19,2014 - Last updated at Jul 19,2014
FARNBOROUGH, United Kingdom — Airbus has enjoyed its best ever Farnborough show in terms of orders, the head of the European planemaker said last week, helping it close the gap on US rival Boeing.
Airbus said it had won commitments and firm orders for 496 planes worth more than $75 billion (55 billion euros) at the key industry sales event that alternates annually with the Paris Airshow.
Boeing said it had clinched deals for 201 aircraft worth more than $40 billion.
"This is the best Farnborough Air Show in Airbus history and this is the third biggest if we include the Paris airshow," Chief Executive Fabrice Bregier told a press conference at the event near London.
The latest deals confirmed Friday saw leasing company Hong Kong Aviation Capital (HKAC) sign a firm order for 70 single-aisle A320neo passenger planes from Airbus.
The fuel-efficient jets are valued at $7.72 billion at list prices but customers tend to receive significant discounts on such purchases.
"The green credentials of the neo is one of the key factors for us to choose the aircraft," said HKAC Chief Executive Donal Boylan.
Transaero, Russia's second-biggest airline, meanwhile, said it is committed to buy 20 A330 aircraft, including a dozen new fuel-efficient neos, worth $5.3 billion.
"The clear winner of the show was Airbus," noted Deutsche bank analyst Myles Walton.
Airbus had dominated the start of the week-long Farnborough event, securing a host of commitments for its new long-haul A330neo passenger plane — from air leasing companies and the airline AirAsia X — but no firm orders.
Boeing orders top $40b
Boeing's big moment at Farnborough came on Wednesday, when it concluded a deal with Qatar Airways for 50 of its revamped long-haul passenger jets along with a potential order for 50 more.
"Customers demonstrated their strong confidence in the family of Boeing commercial products, announcing orders and commitments for 201 Boeing airplanes valued at more than $40.2 billion at list prices," the group said in a statement.
Ahead of the show, Airbus had lagged Boeing with 290 net plane orders versus 499 for the US group since the start of the year, when deliveries and cancellations were also taken into account.
The gap now stands at 648 versus 783 in favour of Boeing.
Launched at Farnborough on Monday, the Airbus A330neo airliner is a revamped version of the A330, sporting latest generation Rolls-Royce Trent 7000 engines to provide more economical long-haul travel.
Airbus said it had secured 121 commitments for the A330neo at Farnborough.
Bregier said Airbus had no plans in the short term to upgrade the engines on the A380 superjumbo.
Boeing is, meanwhile, changing the engines on its long-haul 777 model, helping it to secure new sales as economic recovery picks up around the globe.
Production of the 777X is set to begin in 2017, with the first delivery targeted for 2020.
First deliveries of the Airbus 330neo are scheduled for the end of 2017.
Brazilian group Embraer, the world's third-largest commercial planemaker, also won orders worth billions of dollars for its regional jets at Farnborough, including its new single-aisle E195-E2 jet.
Furtive F-35
Missing from the show however was a much-anticipated appearance of the F-35 fighter jet.
The US military said on Tuesday that it would not send the plane to Farnborough after an engine fire grounded the entire fleet, in another embarrassing setback for the Pentagon's most expensive programme ever.
The prospect of huge time savings, less waste and more design options have drawn aerospace firms to invest in additive layer manufacturing, also known as 3D printing, though it may be years before parts made this way are common in planes and weapons.
In 3D printing, components are made by building up layers of titanium or other raw materials using computer-driven machines, compared with traditional casting which involves taking a piece of material and cutting away to create the desired part.
The new technology has found a use in a wide range of industries, from designing shoes to dental technology, because it means complex prototypes and products can be shaped much more quickly and with much less wastage of expensive materials.
Analysts predict rapid growth over the next decade, which could boost the shares of companies that make the printing machines, such as 3D Systems, Stratasys, ExOne, Voxeljet, Arcam and SLM Solutions. Another big company in the sector is EOS of Germany.
A McKinsey report this year estimated 3D printing could have an economic impact of up to $550 billion a year by 2025, mainly from consumer uses and manufacturing.
The technology is expected to have far-reaching consequences for the aerospace industry too, and especially the maintenance repair and overhaul business, because it reduces the time and effort needed to produce parts or find spare parts. Because 3D parts are often lighter, the process could also have a profound impact on the way aircraft and satellites are designed.
Aerospace and defence companies such as Airbus, Lockheed Martin, GE, Pratt & Whitney, GKN and BAE Systems are all investing in the technology, with BAE executives calling it "game-changing" at the Farnborough Air show last week.
GE Aviation announced plans to invest $50 million in its own additive facility in Alabama, while GKN said it was leading a consortium in a £13.4 million ($22.9 million) additive manufacturing research project.
In some cases, the technology is already being tried out.
The US navy, for example, is experimenting with 3D printers that could go aboard its aircraft carriers to print out replacement parts on site instead of waiting days or weeks for parts to be found and delivered.
Lockheed's space business, meanwhile, has a 3D part flying on a NASA spacecraft called Juno that was launched in 2011, and is working with the US air force to qualify parts that could be used on military satellites in the future.
Still, industry watchers caution it will be a while before the technology will be in widespread use.
"I think you'll see it start to come through," said Glynn Bellamy, KPMG's UK head of aerospace and defence. "But you don't change the design or specification of an engine until it comes up to its next natural point, the next derivative or upgrade, which will take time."
GKN is looking at projects in its aerospace business and its metallurgy unit for the powders that form the basis of the process, but says it will take a while to generate profits.
"It could be very important to GKN but it's a long way off. It's 10 years at least before it's important," Chief Executive Nigel Stein told Reuters at the air show.
Prototyping
While widely used in prototyping, it's mostly only small, non-critical parts such as brackets for Airbus' new A350 jet, hooks, or camera stands for fighter jets, that have been manufactured so far using the process.
That's mainly due to stringent safety testing in the industry, where new technological innovations or even getting the use of mobile phones approved on flights can take years.
"It's great for prototyping, but when it comes to production, it has to earn its way," said David Joyce, chief executive officer of GE Aviation. GE has said it can use the technology to create a prototype for a traditional turbine blade in two weeks, compared with 36 weeks for traditional manufacturing methods.
Before the technology can be used in structural parts onboard planes, companies first need to create a database to provide information on the properties of the materials used.
"We need to prove to the authorities that, especially for load-carrying parts, they can fulfil the requirements," said Sebastien Remy, head of innovation works at Airbus.
Michael Minall, a director at supply chain consultants Vendigital, said using the technology to create spare parts first was one way of gaining acceptance.
"Being able to replace parts such as seat buckles and door handles without massive lead times is really interesting. If you can win hearts and minds that way, then you can move onto structural applications," he added.
The technology opens new design possibilities too.
"Where we drill a hole in a part for the cooling air to run through, today we're limited by a straight hole," said Allen Paxson, executive vice president at engine maker CFM. "Additive manufacturing allows you to drill a hole to be any shape you want. It could even be a corkscrew."
CFM, a joint venture between GE and Safran, is taking the technology a step further and giving it a tougher test. The fuel nozzles on its new LEAP engine, due to enter into service in 2016, are made using a 3D printing process and GE is investing $50 million into an additive facility in Alabama.
BAE Systems, which has used 3D printed plastic parts as protective covers for items such as radio and shafts on the UK's fleet of ageing Tornado fighter jets, is working with Cranfield university on a much larger metallic part — a 1.2-metre long titanium component known as a spar.
The piece takes 37 hours to produce, compared with around 12-18 months previously, BAE said. It hopes the technology will be ready to move out of the research phase within 2.5-3 years.
"It's a real game changer for us with the time," Michael Murray, head of airframe integration at BAE, said.
Shortening time and reducing costs were especially important now the company can no longer rely on big contracts from the UK government due to a squeeze in defence budgets, but instead has to go out and fight for smaller export contracts.
Analysts at Commerzbank expect the market for metal-based 3D printing systems to grow in the ballpark of 30-40 per cent annually between 2013 and 2016 as more and more applications move from the research to production stage.
"It's a unique moment in time for the additive industry, for the aviation industry as a whole," said Greg Morris, in charge of additive technologies at GE Aviation.
Related Articles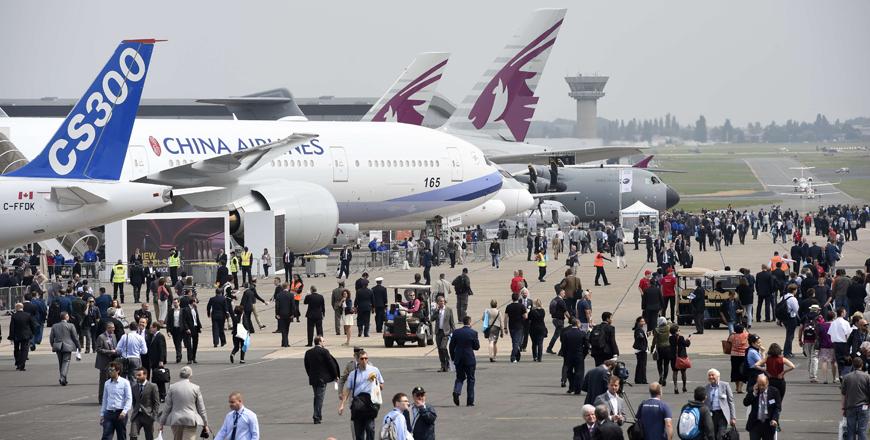 Jun 15,2015
PARIS — After the marketing triumphs of recent years, manufacturing moved into the spotlight on the opening day of the Paris Air Show on Mon
Jan 14,2016
PARIS — European plane maker Airbus beat Boeing in the race for new business last year, swelling its total order book to a record $1 trillio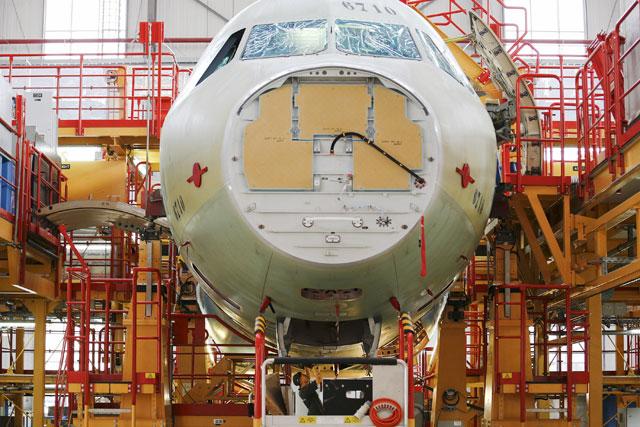 Jan 09,2017
PARIS — Airbus is set to post an 8 per cent rise in deliveries for 2016, beating expectations, after a sprint to the finish line that narrow
Newsletter
Get top stories and blog posts emailed to you each day.