You are here
Apple's Tim Cook says developers have earned $17b from China App Store
By Reuters - Dec 03,2017 - Last updated at Dec 03,2017
Apple CEO Tim Cook attends the opening ceremony of the 4th World Internet Conference in Wuzhen in China's eastern Zhejiang province on Sunday (AFP photo)
WUZHEN, China — Apple Inc's chief executive Tim Cook said developers using its platform in China number 1.8 million and have earned a total 112 billion yuan ($16.93 billion), representing roughly a quarter of total global App Store earnings.
Cook shared the data on Sunday during a speech at China's top public cyber policy forum, organised by the Cybersecurity Administration of China (CAC), which oversees Internet regulation including censorship.
Earlier this year, Apple said that developers had earned roughly $70 billion in total revenue through the store.
Apple is facing criticism from local users and rights groups for bowing to pressure from Beijing cyber regulators after it decided to remove hundreds of apps from its Chinese store this year, including messaging apps and virtual private network (VPN) services, which help users subvert China's Great Firewall.
Apple counts China as its third-largest region by sales but it has lost market share in recent years as high-end handsets from local rivals continue to gain traction. The firm is hoping to regain momentum following the release of its iPhone 8 and iPhone X models which shipped in November.
The US tech giant said earlier it had moved its Chinese cloud data onto the servers of a local partner in the Chinese province of Guizhou.
Cook has come to China several times this year, including an October visit where he was among executives that met with President Xi Jinping, who also had prepared remarks read at the conference on Sunday.
Cook's attendance is conspicuous at the conference, marking the first high-level executive to attend in the event's four-year history.
Others included Google chief executive Sundar Pichai, who is also attending the conference for the first time.
Related Articles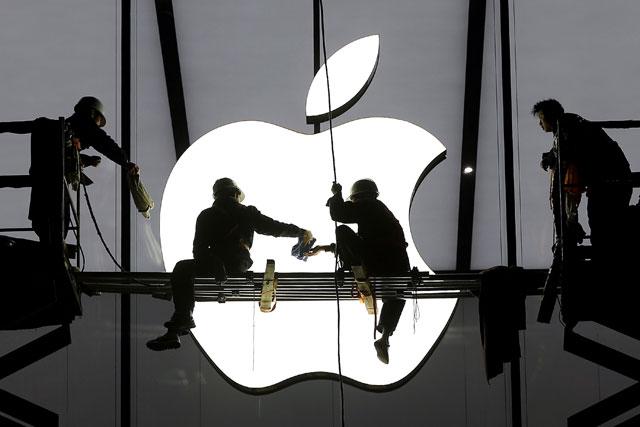 Jan 28,2015
Apple CEO Tim Cook says consumer demand for new iPhones has been "staggering" and "hard to comprehend". That helped the company report record-smashing earnings for its latest quarter and primed its stock for a rally Wednesday.
Sep 09,2015
Chief Executive Tim Cook promised a day of "monster" news on Wednesday, but shares of the company remained nearly flat as executives showed off the iPad, which will be priced starting at $799.
Apr 22,2014
Apple is offering free recycling of all its used products and vowing to power all of its stores, offices and data centres with renewable energy to reduce the pollution caused by its devices and online services.
Newsletter
Get top stories and blog posts emailed to you each day.