You are here
Arab Bank announces net profit of $424.9m in H1
By JT - Jul 23,2016 - Last updated at Jul 23,2016
AMMAN — Arab Bank Group (ABG) delivered solid financial results for the period ending June 2016, recording $424.9 million in net profit after taxes and provisions compared with $422.9 million for the same period last year, according to an ABG statement.
The results were the outcome of the bank's well-diversified business activities which enable it to perform consistently and withstand the volatile market challenges, according to the statement.
Loans and advances reached $24.2 billion while customer deposits remained stable at $34.8 billion. Excluding the effect of foreign currency devaluations, both loans and customer deposits grew by 3 per cent.
Arab Bank Chairman Sabih Masri said the Bank was able to achieve these results due to the successful execution of its strategy and its focus on core banking activities. "The bank is reinforcing its leading position in the region and enhancing its market share across its wide network of branches," he noted.
Despite the challenging environment, the results affirm the bank's ability to deliver strong profitability while maintaining a solid balance sheet, Arab Bank's CEO Nemeh Sabbagh commented.
Loan quality remains strong with the provisions coverage ratio exceeding 105 per cent, excluding the value of held collaterals. Sabbagh emphasised that the bank is still focusing on preserving its high asset quality.
Liquidity continues to be strong with a loan to deposit a ratio of 69.5 per cent and shareholders equity is at $ 8.1 billion. He further commented that the results of the United Kingdom's European Union membership referendum has had no impact on the bank, although the long-term implications of Britain's exit from the EU will not be known for a while.
Related Articles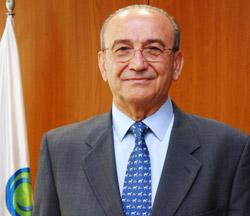 Jul 29,2017
AMMAN — Arab Bank Group announced its results for the first half of 2017, reporting a net income after tax of $415.2 million compared to $42
Jan 31,2015
Arab Bank Group generated $577.2 million net profit after tax and provisions in 2014, according to a bank press statement received Saturday.
Jul 11,2015
AMMAN — Arab Bank Group announced Saturday in a press statement that its midyear net profit before tax reached $559.7 million.The pres
Newsletter
Get top stories and blog posts emailed to you each day.