You are here
Arab Bank Group reports 20% growth in net profit
By JT - Jan 28,2017 - Last updated at Jan 28,2017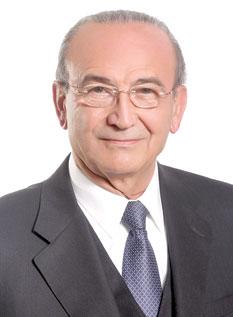 AMMAN — The Arab Bank Group on Saturday disclosed its 2016 results, reporting a growth of 20 per cent in net profit.
Net operating income before provisions and taxes exceeded $1.1 billion, while its post tax net profit reached $533 million for 2016 compared to $442 million for 2015, according to a bank statement.
Excluding the effect of foreign currency devaluations, the bank has shown a consistent solid growth during 2016 as loans and advances grew by 6 per cent to reach $23.7 billion, and customer deposits grew by 3 per cent to reach $33.6 billion, according to the statement.
Sabih Masri, chairman of the board of directors said the strong performance of the Arab Bank Group confirms its success in dealing with the challenging and changing operating environment and reflects the group's prudent operating policies.
Nemeh Sabbagh, chief executive officer, said the Arab Bank Group enjoys strong liquidity and robust capitalisation. As of 31 December 2016, the group's loan-to-deposit ratio stood at around 70 per cent, while its capital adequacy ratio calculated in accordance with the new Basel III regulations has improved further to reach 15.7 per cent.
He added that the asset quality of the group continues to be high, and that credit provisions held against non-performing loans continue to exceed 100 per cent, excluding the value of collaterals held.
Masri said the encouraging results will continue to support the continuous improvement in the financial performance of the group and its position in the markets.
In view of the results, the board of directors has recommended the distribution of 30 per cent in cash dividends for the financial year.
The 2016 financial statements are subject to the approval of the Central Bank of Jordan.
Related Articles
Oct 30,2016
AMMAN — Arab Bank Group reported net profit after tax and provisions for the period ending September 2016 of $617.9 million, compared to $61
Jan 31,2015
Arab Bank Group generated $577.2 million net profit after tax and provisions in 2014, according to a bank press statement received Saturday.
Apr 28,2018
AMMAN — Arab Bank Group reported $220.3 million in net profit after tax for the first quarter of 2018.Its net operating income before provis
Newsletter
Get top stories and blog posts emailed to you each day.