You are here
Arab Potash Company to distribute cash dividends at a rate of 150%
By Samir Ghawi - Apr 30,2014 - Last updated at Apr 30,2014
AMMAN — Arab Potash Company (APC) will be distributing cash dividends to shareholders at a rate of 150 per cent as authorised by a general assembly meeting this week.
According to an APC disclosure to the Amman Stock Exchange, the shareholders also agreed that both APC and Jordan Bromine Company have a joint liability in the natural gas purchase deal as recommended by the board of directors.
APC Chairman Jamal Al Sarayreh indicated in the company's 57th annual report that the gas deal was extremely necessary to check high energy and electricity costs arising especially from expensive heavy oil fuel.
By securing natural gas by 2016 for 15 years from Nobel Energy, the chairman pointed out that APC will be able to cut potash production cost by JD11 per tonne.
"For APC to maintain competitiveness, it became a matter of survival that we seek solutions to curb high production costs," Sarayreh wrote in a foreword, noting that the company could not have a say in the international prices of potash.
He indicated that due to high energy costs, APC was forced last year to close the salt and magnesia plants and, consequently, dismiss hundreds of workers.
Sarayreh explained that besides lower international prices of potash, APC suffered in 2013 from a 30 per cent increase in energy prices, a 9 per cent rise in water charges and a 9 per cent in labour costs.
With all these challenges, APC generated a JD130.7 million net profit last year compared to JD198.8 million in 2012. Sales came at JD521.2 million, down from JD586.3 million.
The high production cost showed in JD337.9 million that was incurred in 2013 compared to JD285.6 million in the previous year during which the sales were much higher.
According to the annual report, APC paid JD25.9 million to the state treasury as mining fees.
In terms of volume, APC production was down from 1.8 million tonnes in 2012 to 1.74 million tonnes last year, although the company described the 2013 level as 100 per cent in line with output plan.
Related Articles
Mar 29,2015
Because of higher payments for energy, electricity, water and manpower, Arab Potash Company (APC) is now among the world producers with highest production costs, according to the firm's 58th annual report.
Apr 23,2016
AMMAN — Arab Potash Company (APC) will be distributing JD100 million in cash dividends to shareholders at a rate of 120 per cent, as a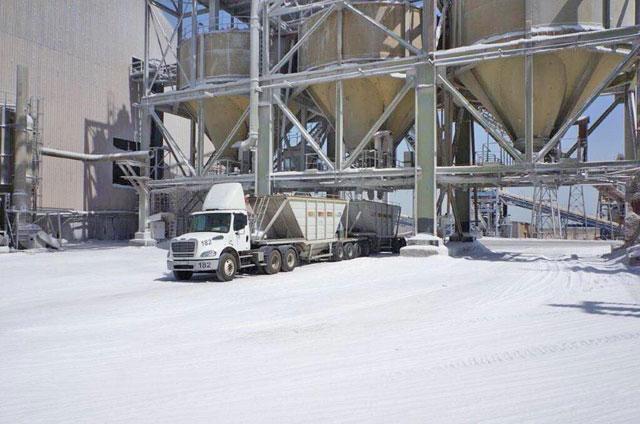 Feb 17,2018
AMMAN — Arab Potash Company (APC) has announced a net profit of around JD90 million in 2017, an increase of 41 per cent compared with 2016.I
Newsletter
Get top stories and blog posts emailed to you each day.