You are here
Booming Irish property market raises bubble fears
By AFP - Sep 29,2014 - Last updated at Sep 29,2014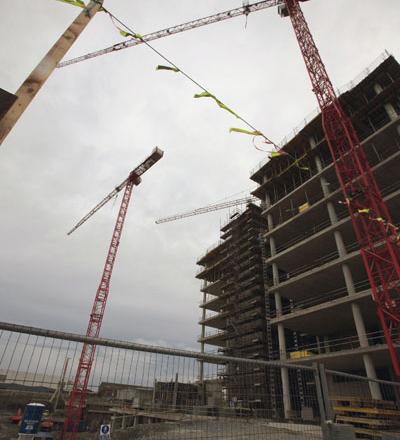 DUBLIN — Ireland is mounting a spirited fight back from economic collapse but as recovery takes hold, a housing shortage has sparked talk of another dangerous property bubble.
Residential property prices in Dublin surged 24.7 per cent in August compared with a year earlier, according to official data. Nationally, prices rose by 14.9 per cent in the year to August.
The sharp jump in prices reminds many of the decade to 2006 when cheap credit and reckless lending fuelled a property bubble that saw Irish house prices rocket by about 300 per cent.
"The Irish property bubble is back with house price increases in double-digit gains," VTB Capital economist Neil MacKinnon told AFP.
Buying frenzy
Earlier this month, images of people queuing for days to secure a house in a new development in north Dublin triggered a media frenzy that a property bubble was under way.
Approximately 35,000 residences changed hands in the year to July 2014, nearly double the figure for 2011. Meanwhile, new mortgage lending was valued at almost 1.4 billion euros by midyear, 63 per cent up on the same period last year.
When the bubble popped in 2008, house prices plummeted by 50 per cent, unemployment soared and the taxpayer eventually bailed-out the banking sector to the tune of 64 billion euros ($82 billion).
On the verge of running out of money, Ireland turned to the European Union (EU) and the International Monetary Fund (IMF) for emergency funding in 2010. The following year, just 18,000 residential transactions took place.
Now almost a year since exiting the bailout programme, with growth levels not seen since the mid-2000s, more people in work and banks starting to lend, house prices are surging again.
"It was cheap money, greedy banks, excess leverage, a sharp increase in mortgage debt followed by an inevitable bursting of the bubble that brought about the last financial crisis and in the process shattered the Irish economy," said MacKinnon.
"We don't seem to have learnt any lessons from the crisis and appear condemned to repeat the same mistakes," he added.
However, other experts argue that the price rises point to a lack of supply and years of pent-up demand, rather than a credit-fuelled bubble that defined the "Celtic Tiger" years a decade ago.
Kieran McQuinn from the Dublin-based Economic and Social Research Institute (ESRI) believes prices, which fell 50 per cent in the five years from 2007, had dropped too much.
"The market had over-corrected and property was probably somewhat undervalued. Positive signs in the economy right now coupled with high demand is driving pricing up at present," he indicated.
The surge in demand means property prices are now 41 per cent lower across Ireland than their peak in September 2007.
According to the latest survey by property website Daft.ie, the average asking price for a residential property nationwide is 187,000 euros, compared to 171,000 euros a year ago and 380,000 euros at the peak of the market.
One of those home-hunters is Karen Creed, who moved back to Ireland to start a family after working as a journalist in Paris.
Despite almost two years of trying to find a family home with her husband Peter and their young baby, she has been unable to find an affordable and suitable property.
"I've witnessed panic bids taking place on a first viewing and I got so caught up in the panic at one point that I was going to put a deposit on a house before I had even seen plans or stepped inside a show house," she told AFP.
Government dismisses bubble fears
Dublin has been quick to dismiss speculation of another housing bubble. Prime Minister Enda Kenny insists the price increases are being driven by the "law of supply and demand".
Trinity College Dublin economist and property market expert Ronan Lyons agrees: "The math didn't add up. We had a growing population in the Dublin area but we didn't have a growing housing stock. There's a huge backlog of demand."
The ESRI forecast 25,000 housing units are needed annually to meet demand but with banks reluctant to back major projects, only a fraction of that number is expected to be built this year and next.
The bursting of the property bubble left many unfinished developments, dubbed "ghost estates" due to their unsightly abandoned look, but few of these are in areas where demand for housing is most acute.
Related Articles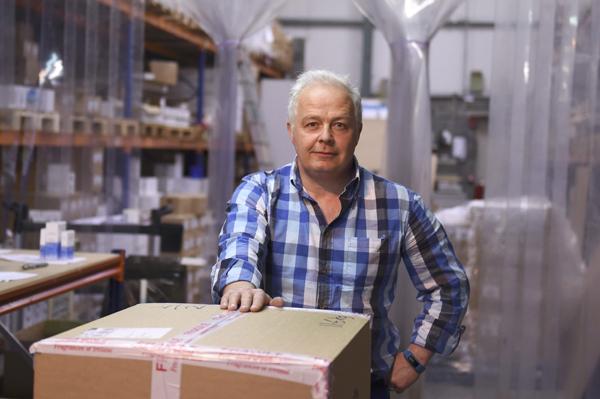 May 12,2016
KILMACANOGE, Ireland –– Irish perfumier David Cox is preparing for a sales drive across the sea in Britain, but fears that if the country vo
Sep 28,2015
DUBLIN – Ireland may bring in legislation to link residential rents to the rate of inflation and temporarily control soaring rental costs, t
Mar 12,2015
Ireland's economy grew at the fastest rate in the European Union (EU) last year, data showed Thursday as the eurozone nation added it would repay more International Monetary Fund (IMF) bailout loans early.
Newsletter
Get top stories and blog posts emailed to you each day.