You are here
Central banks, trade and bubbles threaten 2018 status quo
Economic risks still exist
By Reuters - Dec 19,2017 - Last updated at Dec 19,2017
Containers are seen at the Yangshan Deep Water Port, part of the Shanghai Free Trade Zone, in Shanghai, China, February 13 (Reuters file photo)
LONDON — After a year of relatively healthy global economic growth, economists are predicting pretty much the same for 2018 — a neither too-hot nor too-cold Goldilocks scenario, but with little sight of the three bears.
The idea is that all is pretty much on track for growth that will be stronger than in 2017.
Part of this may come from the fact that forecasters generally got it wrong last year, underclubbing this year's economic performance, particularly for the eurozone and Japan.
The International Monetary Fund (IMF), for example, saw 2017 global growth at 3.4 per cent with advanced economies advancing 1.8 per cent. It now reckons them at 3.6 per cent and 2.2 per cent.
It had the eurozone and Japan growing 1.5 per cent and 0.6 per cent, respectively. It now has them at 2.1 per cent and 1.5 per cent.
"Faster growth is reaching roughly two-thirds of the world's population," the IMF said in a December blog post.
This performance has made some economists optimistic. Nomura is among the more bullish: "Global growth has far more self-reinforcing characteristics at present than at any time over the last 20-30 years."
But Goldilock's bears do have a habit of showing up. There are huge numbers of potential political and economic risks to the status quo. But as in the fairy tale, let us go with just three: central banks, trade, and bubbles.
In the first case, the danger is that there will be a policy mistake, squeezing debtors. The second relates to renewed US protectionism or anger over Chinese exports triggering tit-for-tat, growth-stifling trade barriers.
The third is about sudden market losses that dry up spending and demand.
Related Articles
Jul 14,2014
The International Monetary Fund (IMF) cut its 2014 growth forecast for the eurozone on Monday, warning that the recovery in the single currency bloc was "neither robust nor sufficiently strong".
Jul 27,2015
BRUSSELS/FRANKFURT — The International Monetary Fund (IMF) warned on Monday that the eurozone's prospects were modest and that more money pr
Apr 14,2015
Growth in emerging markets will slow for a fifth consecutive year, the International Monetary Fund (IMF) said Tuesday, as exchange rate swings and oil prices plunge, and China's economic growth slows.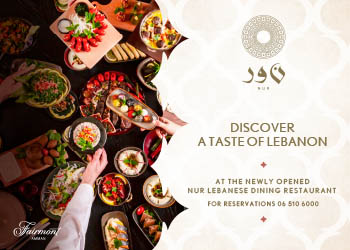 Newsletter
Get top stories and blog posts emailed to you each day.