You are here
China's economy posts steady growth, but risks remain
By AFP - Jul 17,2017 - Last updated at Jul 17,2017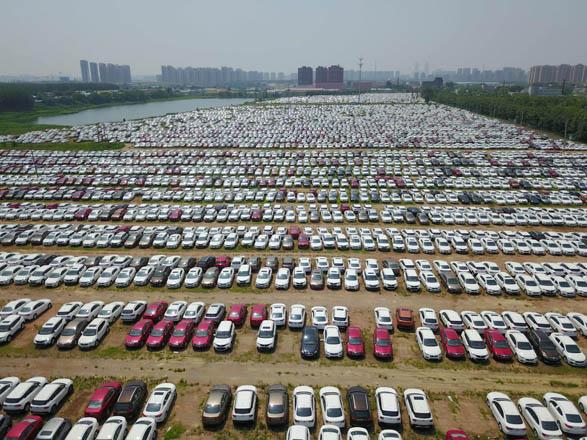 New cars are seen in a parking lot of the Brilliance factory in Shenyang, in China's northeast Liaoning province, on Monday (AFP photo)
BEIJING — China posted better-than-expected growth in the second quarter, official data showed on Monday, but authorities warned that the world's second largest economy faces external and internal risks.
The economy expanded by 6.9 per cent, the same as the first three months of the year, according to the statistics bureau, and better than the 6.8 per cent growth forecast by analysts polled by AFP.
"The national economy has maintained the momentum of steady and sound development in the first half of 2017, laying a solid foundation for achieving the annual target and better performance," national statistics bureau spokesman Xing Zhihong said.
"However, we must be aware that there are still many unstable and uncertain factors abroad and long-term structural contradictions remain prominent at home," Xing told reporters.
Debt-fuelled investment in infrastructure and real estate has underpinned China's growth for years, but warnings of a potential financial crisis have spurred Beijing to clamp down.
In the latest alert, Fitch Ratings on Friday said China's growing debt could trigger "economic and financial shocks" even as it maintained its A-plus rating for the country.
That follows Moody's decision in May to downgrade China for the first time in almost three decades on concerns over its ballooning credit and slowing growth.
President Xi Jinping called for tougher regulations to crack down on financial risks during a National Financial Work Conference, which sets the tone for reforms, according to the official Xinhua news agency.
The government will continue to deleverage the economy through prudent monetary policy and by reducing leverage in state-owned enterprises, Xi said.
The conference showed that authorities will intensify financial regulation "unprecedentedly, through a much more centralised and empowered organisational set-up," ANZ's chief China economist Raymond Yeung said in a note.
"Debt reduction will become an important consideration in monetary policy," Yeung said.
Despite the economic deleveraging, however, "we do not think this event will trigger an immediate monetary tightening."
Analysts expect that tighter restrictions on property purchases and bank lending will continue to weigh on the economy in the months ahead.
But a sharp slowdown in the second half is unlikely as policymakers prepare for an important Communist Party congress later this year that will likely make Xi the most powerful leader in a generation.
"It is therefore highly probable that authorities will use the resources and policy tools at their disposal to ensure a positive economic outcome," Citibank said in a note.
The government has trimmed its 2017 GDP growth target to around 6.5 per cent, after it expanded by 6.7 per cent in 2016 -- its slowest rate in more than a quarter of a century.
Despite growing concerns about China's financial risks, Premier Li Keqiang said last month that the country could reach this year's economic growth targets.
Last quarter's growth momentum had continued into the current one, he said, noting that traditional economic indicators such as power generation and consumption, and new business orders had increased "significantly".
Related Articles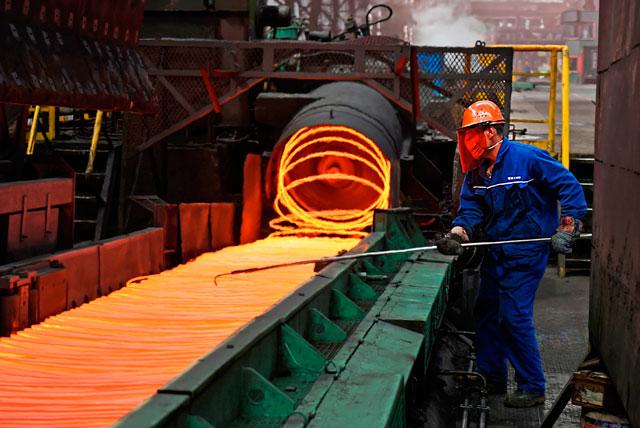 Mar 05,2018
BEIJING — China set its 2018 economic growth target at "around 6.5 per cent" on Monday, in line with expectations but lower than the 6.9 per
May 14,2016
AMMAN — Saudi Arabia suffered another cut to its credit rating on Saturday as Moody's Investors Service downgraded the kingdom, along with B
Jun 14,2017
BEIJING — China must quicken the pace of reforms and do more to curb rising debt, the International Monetary Fund (IMF) said on Wednesday as
Newsletter
Get top stories and blog posts emailed to you each day.