You are here
China sets 2018 GDP target at 'around 6.5%'
By AFP - Mar 05,2018 - Last updated at Mar 05,2018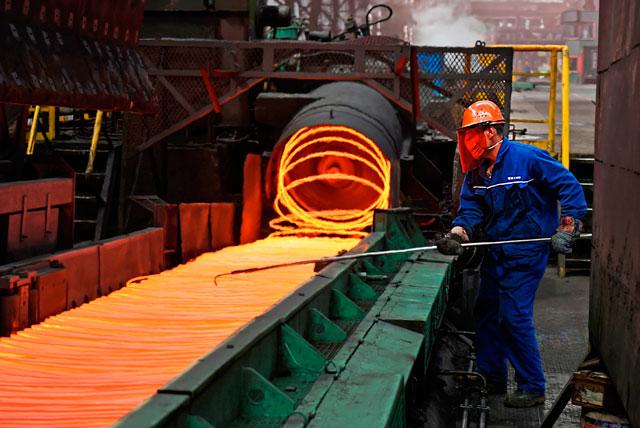 A Chinese employee sorts hot red steel at a steel plant in Zouping in China's eastern Shandong province on Monday (AFP photo)
BEIJING — China set its 2018 economic growth target at "around 6.5 per cent" on Monday, in line with expectations but lower than the 6.9 per cent increase registered last year.
The target, which is the same as last year, was presented by Premier Li Keqiang in a report for Monday's opening session of the annual National People's Congress, the rubber-stamp parliament.
The figure, along with an inflation target of 3 per cent, is "fitting given the fact that China's economy is transitioning from a phase of rapid growth to a stage of high-quality development" and will allow the country to "achieve relatively full employment", the report said.
China beat forecasts in 2017 as the world's second largest economy grew by 6.9 per cent, picking up steam for the first time since 2010 despite a battle against massive debt and polluting factories.
Beijing has largely relied on debt-fuelled investment and exports to drive its tremendous economic growth of the past four decades, but it is now seeking to move to more sustainable consumption-based growth.
In its report, the country vowed to "cut overcapacity, reduce excess inventory, deleverage, lower costs and strengthen areas of weakness".
China will cut steel capacity by 30 million tonnes and coal by 150 million tonnes in 2018, according to the report.
The country is also facing pressure to prevent a credit crisis, with local government debt growing 7.5 per cent last year to $2.56 trillion, according to figures in January.
"China's economic and financial risks are on the whole manageable," the report said.
But it pledged to "see that internal risk controls are tightened in financial institutions", adding that Beijing plans to crack down on the kinds of financial shenanigans that have seen some of the country's largest corporations teetering on the brink of collapse in recent months.
"There will be a serious crackdown on activities that violate the law like illegal fundraising and financial fraud," it said.
China has moved aggressively over the past year to slam the brakes on companies like private insurer Anbang, which ran up gargantuan debts to fund pricey overseas acquisitions.
Late last month, Beijing took over heavily leveraged Anbang, confirming some analysts' fears about the toxic levels of debt plaguing China's economy.
The looming danger is just one of many strong headwinds the country faces as it attempts to achieve its GDP target this year.
The country is also facing a potential trade war with the US, which levied tariffs on steel and aluminium imports last week and has been considering taking direct measures against Chinese products.
US President Donald Trump is determined to change the balance of trade between the two countries.
China's trade surplus with the US swelled 10 per cent to $275.8 billion last year, a record high.
"China doesn't want a trade war with the United States," Zhang Yesui, spokesman for the National People's Congress, told a news conference on Sunday.
"But if the US takes actions that hurt Chinese interests, China will not sit idly by," he warned.
Related Articles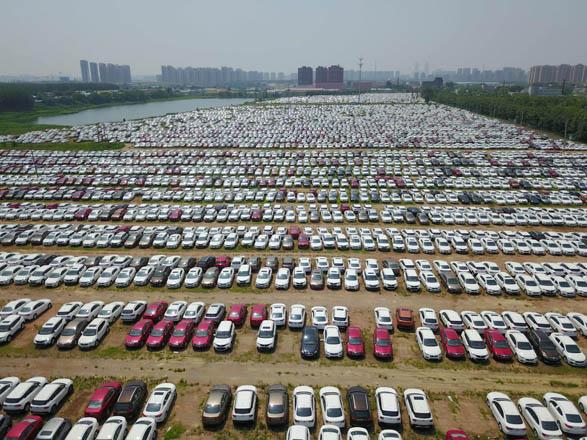 Jul 17,2017
BEIJING — China posted better-than-expected growth in the second quarter, official data showed on Monday, but authorities warned that the wo
Mar 05,2014
China is targeting growth of about 7.5 per cent in 2014, Premier Li Keqiang said Wednesday, promising to "declare war" on pollution as the government pledges to transform the world's second-largest economy.
Jan 28,2014
China's local governments have published separate audit reports detailing their combined public debt of $3 trillion for the first time ever, to increase transparency and quell investor concerns.
Newsletter
Get top stories and blog posts emailed to you each day.