You are here
China's slowing economy overshadows US business lobby survey
By Reuters - Jan 21,2016 - Last updated at Jan 21,2016
A worker labours on the assembly line of the X5 SUV of Zotye Auto in Hangzhou in east China's Zhejiang province on Monday (AP photo)
BEIJING — China's economic slowdown is hitting profits at more foreign companies, a survey by an American business lobby showed, while the vast majority of respondents believed China's growth in 2016 would fall short of the central bank's forecast.
The number of foreign companies rating their business profitable dropped to a five-year low in 2015, while 45 per cent of about 500 respondents in the American Chamber of Commerce in China's annual survey reported that revenues in 2015 were down or remained flat from a year earlier.
Data from China's statistics bureau on Tuesday showed growth for 2015 was 6.9 per cent, its weakest pace in a quarter of a century, capping a tumultuous year that witnessed a huge outflow of capital, a slide in the currency and a summer stocks crash. .
"Although many respondents remain optimistic about China's domestic market growth potential, almost half of survey respondents expect that China's overall gross domestic product growth in 2016 will be lower than 6.25 per cent," the American Chamber said in its business climate survey.
'Unclear laws'
The People's Bank of China (PBoC) in December forecast that the country's annual economic growth will slow to 6.8 per cent in 2016.
The American Chamber survey results, published on Wednesday, underscore the growing unease and challenges faced by some overseas companies in the world's second-biggest economy.
Forty-eight per cent of respondents expected gross domestic product growth this year to reach 6.25 per cent or less, while 35 per cent said the economy would increase between 6.25 and 6.75 per cent.
Business confidence also was impacted by regulatory and protectionist concerns, following a series of government investigations targeting foreign companies and the roll-out of a national security law limiting the use of overseas technology.
For the first time in five years, respondents cited "inconsistent regulatory interpretation and unclear laws" as the top business challenge, the report said.
Seventy-seven per cent of respondents said they believed foreign companies were less welcome than before.
"While the Chinese leadership has emphasised that the country will follow the rule of law, our members continue to report that the regulatory and judicial process are less than fair and lack adequate oversight," James Zimmerman, chairman of AmCham, said in the report.
Overall, 64 per cent of respondents said their companies were financially profitable in the last year, compared with 73 per cent in 2014.
Revenues at 45 per cent of the firms remained flat or declined compared with a year earlier, compared with 39 per cent in 2014, the report indicated.
"While China remains a top investment priority, fewer compaies are increasing their investment levels in China," the report concluded.
Concerns about Beijing's grip on economic policy have shot to the top of global investors' risk list for 2016 after a renewed plunge in its stock markets and the yuan stoked worries that the economy may be rapidly deteriorating.
China's slowdown, along with the slump in commmodity prices, prompted the International Monetary Fund to cut its global growth forecasts again on Tuesday, and it said it expected the world's second-largest economy to see growth of only 6.3 per cent in 2016.
Data from China's statistics bureau showed that industrial output for December missed expectations with a rise of just 5.9 per cent, while electric power and steel output fell for the first time in decades last year, and coal production dropped for a second year in row, illustrating how a slowing economy and shift to consumer-led growth is hurting industry.
December retail sales growth was also weaker than expected at 11.1 per cent last month, disappointing those counting on the consumer to be the new engine of growth.
"While headline growth looks fine, the breakdown of the figures points to overall weakness in the economy," said Zhou Hao, senior emerging markets economist for Asia at Commerzbank Singapore.
"All in all, we believe that China will experience a 'bumpy landing' in the coming year," he added.
There was relief in the markets, however, that growth at least matched forecasts, and a growing expectation that more monetary easing measures were imminent, possibly before Lunar New Year holidays in early February.
Angus Nicholson, market analyst at IG in Melbourne, said in a note that further cuts in interest rates and the reserves that banks have to set aside were already looking "a foregone conclusion" before the data release, and now it was a question of timing.
"That gives investors an excuse to buy stocks, after sharp falls recently," said Linus Yip, strategist at First Shanghai Securities Ltd.
Currency risk
The PBoC did its bit to calm nerves by keeping the yuan largely steady, setting the currency's daily midpoint fix at 6.5596 per dollar.
That followed news of plans requiring overseas banks to hold a certain level of yuan in reserves, a move that could raise the cost of wagering on further falls in the currency, which has lost about 5 per cent since August.
Tommy Xie, economist at OCBC Bank in Singapore, said he expected more stimulus to the economy from the PBoC, but the stability of the yuan, also known as the renminbi, was critical to maintaining growth.
"This is a new risk for China. If the renminbi continues to weaken, the volatility and capital outflows get worse, then that is likely to pose a challenge to growth," he added.
Confusion over China's currency policy and its commitment to reforms has sparked mayhem in financial markets in recent weeks, as the PBoC allowed the yuan to fall sharply in early January then switched to aggressive intervention to steady it.
Likewise, concerns have mounted that the economy's troubles might be beyond Beijing's ability to fix.
Markets have long harboured doubts about the veracity of China's growth data, given their habit of closely matching official forecasts year after year despite wildly changing circumstances at home and globally.
Investors used to comfort themselves with the assumption that the authorities, while often inscrutable, were competent managers who could be trusted to ultimately guide the economy to a more consumer-driven model.
That trust has been challenged by perceived policy missteps over the yuan and stock markets, giving weight to a voluble clique of China bears who claim high debt levels and massive overcapacity are bound to end in tears.
Even relative optimists are worried.
"A recent trip back to China suggests the economy remains in a rather bad shape. Public confidence and expectations are very low," indicated Wei Li, China and Asia economist at Commonwealth Bank of Australia.
"Faced with rising non-performing loans, banks are cutting credit lines despite policymakers calling for more support. New credits are mainly used to repay existing debts, rather than flowing into new investment projects," he said.
Related Articles
Aug 12,2015
SHANGHAI — China's yuan hit a four-year low on Wednesday, falling for a second day after authorities devalued it, and sources said clamour i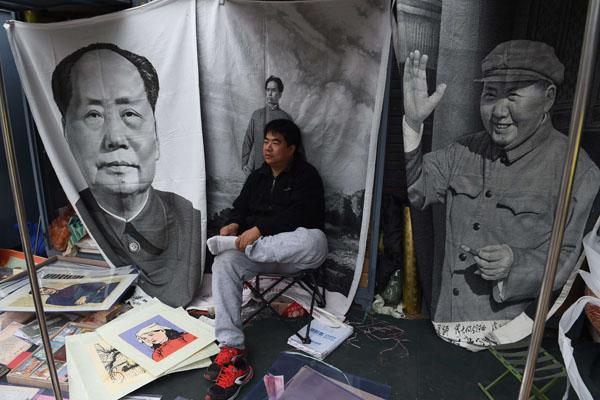 Oct 25,2015
BEIJING — China has never said the economy must grow 7 per cent this year, Premier Li Keqiang said in comments reported by the government ah
Aug 25,2015
SHANGHAI/BEIJING — China's central bank cut interest rates and lowered the amount of reserves banks must hold for the second time in two mon
Newsletter
Get top stories and blog posts emailed to you each day.