You are here
Developing nations became top investors in renewables in 2015 — UN
By AFP - Mar 24,2016 - Last updated at Mar 24,2016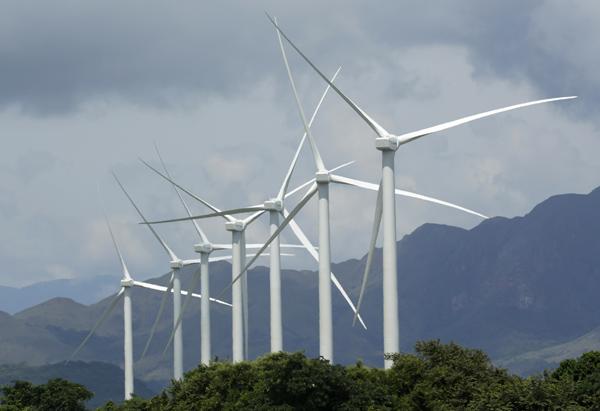 In this file photo dated November 10, 2015, wind turbines in Penonome, Panama, as the Central American country seeks to gradually reduce its dependence on fossil fuels (AP photo)
PARIS — Investment in renewable energy hit a record $286 billion (256 billion euros) in 2015, more than half of which came from developing countries for the first time, according to a UN report released on Thursday.
All told, new money put into solar, wind, biofuels and other cleaner energy technologies has exceeded $2.3 trillion since 2004, when total investment was less than $50 billion, it indicated.
"Renewables are becoming ever more central to our low-carbon lifestyles," said Achim Steiner, executive director of the UN Environment Programme, which co-wrote the report.
"Importantly, for the first time in 2015, renewables investments were higher in developing countries than developed," he added.
That shift was led by China and India, both of which have invested heavily in clean energy even as their juggernaut economies continue to be mainly powered by carbon-intensive fossil fuels.
Renewables added more to global energy generation capacity in 2015 than all other technologies combined, including nuclear, coal, gas and mega-hydro projects of more than 50 megawatts.
Despite rock-bottom fossil fuel prices, new clean energy capacity, even excluding nuclear, outstripped new coal and gas by more than 100 per cent, said the report, Global Trends in Renewable Energy Investment 2016.
The rapid transition to renewables, especially in developing and emerging economies, is "helped by sharply reduced costs, and by the benefits of local power production over reliance on imported commodities", said Michael Liebreich, chairman of the advisory board of Bloomberg New Energy Finance, which co-launched the report.
As in previous years, the growth in clean energy in 2015 was dominated by solar photovoltaics and wind, which together added 118 gigawatts (GW) in generating capacity, nearly a quarter more than the year before.
Wind contributed 62GW and photovoltaics 56 GW, with more modest inputs coming from biomass, geothermal, solar thermal and "waste-to-power", in which waste products are recycled.
The fact that renewables far exceeded conventional energy for new capacity in 2015 shows that a "structural change is under way", the report said.
But the ultimate goal of a "carbon neutral" global economy enshrined by the world's nations at UN climate talks in Paris in December is still a distant prospect.
Excluding major hydro projects, renewables still only account for 16 per cent of the world's total power capacity, even if that figure has consistently climbed by double digits in recent years.
Actual electricity generated is even less, barely 10 per cent.
"Despite the ambitious signals from COP21 and the growing capacity of new installed renewable energy, there is still a long way to go," said Udo Steffens, president of the Frankfurt School or Finance and Management.
The Paris Agreement inked at the 195-nation "COP21" talks vowed to cap global warming at below 2°C, a goal that scientists say will require a wholesale shift away from fossil fuels.
Much of the record-breaking investment in clean energy last year came from China, which spent nearly $103 billion (92 billion euros), 17 per cent more than in 2014 and 36 per cent of the world total.
India was a distant second, spending $10.2 billion, followed by South Africa ($4.5 billion), Mexico ($4 billion) and Chile ($3.4 billion).
Morocco, Turkey and Uruguay filled out the list of nations investing at least $1 billion.
Overall, developing countries poured 17 times more money into clean energy last year than in 2004.
Among wealthy nations, investment in Europe was down 21 per cent, from $62 billion in 2014 to $48.8 billion in 2015, the continent's lowest figure in nearly a decade despite record development of offshore wind power.
US investment rose 19 per cent to $44.1 billion, while Japan's held steady at $36.2 billion.
The shift away from rich nations can be attributed to China's breakneck dash to develop wind and solar, along with rapidly rising energy demand in emerging economies coupled with plummeting costs.
Sluggish economic growth in Europe, as well as cutbacks in subsidies, reinforce the trend, the report concluded.
Related Articles
Jun 21,2015
LONDON — Capacity to generate power from renewable sources, including solar, wind and hydro, hit a new high in 2014, driven by a rise in the
Nov 11,2014
Leading world economies are spending $88 billion (71 billion euros) a year in fossil fuel exploration subsidies, sapping investment from low-carbon alternatives and increasing the risk of "dangerous climate change", according to a report.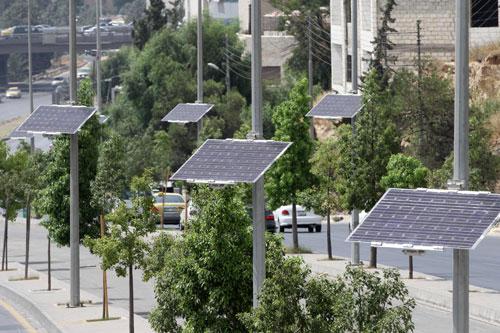 Mar 29,2018
AMMAN — Jordan should "catch the train" and begin planning for manufacturing its own renewable energy storing technology, former energy mini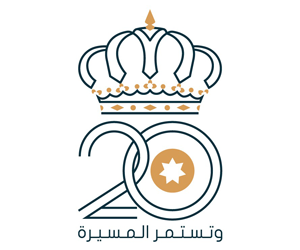 Newsletter
Get top stories and blog posts emailed to you each day.