You are here
In economic squeeze, Saudi Arabia seeks oil leadership
Iran to be exempted from production cuts
By AFP - Sep 29,2016 - Last updated at Sep 29,2016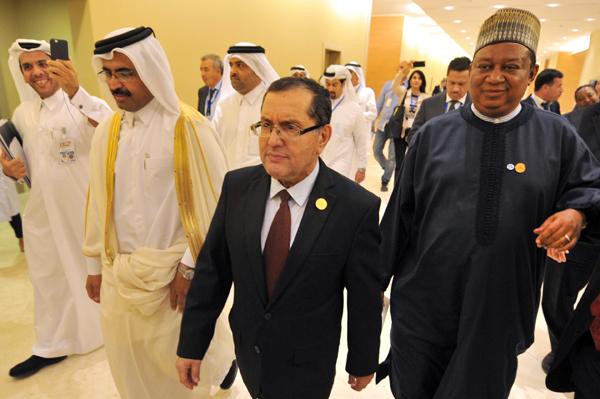 In this photo dated on Wednesday, Algerian Energy Minister Noureddine Boutarfa, (centre) leaves the international conference centre in Algiers, Algeria, with minister of energy and industry of Qatar, Bin Saleh Al Sada (left) and acting Secretary General of OPEC Mohammed Barkindo (AP photo)
RIYADH — Saudi Arabia, feeling the economic pinch from low oil prices, agreed to a surprise OPEC production cut, but the country remains determined to exert leadership over the world market, analysts say.
Over the past two years, the largest producer in the repeatedly turned down calls to cut output in an increasingly competitive global market.
But Riyadh agreed at an informal meeting in Algiers on Wednesday to an OPEC production curb of several hundred thousand barrels per day (bpd) to boost weak crude prices.
It had previously refused to cut output at a time when Iran, its regional rival, ramps up production after the lifting of international sanctions.
But the collapse in Saudi Arabia's main revenue source already created a record budget deficit last year, leading to unprecedented subsidy cuts and curbs on government spending.
Under the Algiers deal, OPEC output will fall to 32.5-33 million bpd from 33.47 million bpd in August, and Iran will be exempted from the cuts.
Iran hopes to return its output to a pre-sanctions level of around 4 million bpd.
Saudi Arabia and Iran have no diplomatic relations and are at odds over a series of regional issues, including the wars in Yemen and Syria.
"No doubt, Saudi Arabia is feeling the economic pain from low oil revenues. This is compounded by the war in Yemen and regional tensions," Kuwaiti oil analyst Kamel Al Harami told AFP.
"But by facilitating the deal, Saudi Arabia has scored an important political point. It has shown that it is still in control of OPEC. It has reasserted its leadership," he said.
In doing so, "it has made some concessions" to Iran and other OPEC members, Harami said.
Saudi Arabia has long been the only producer with spare capacity, allowing it to raise or lower production to influence the market under its traditional policy.
But since 2014 it abandoned that approach to focus on protecting market share and drive out less-competitive players, including US shale oil producers.
That policy, and internal OPEC squabbles, raised questions about the relevance of the cartel which produces about 40 per cent of global output.
"Many OPEC members are suffering economically from low prices. Their economies are stagnating or going backwards and they face budgetary issues," said Greg McKenna, chief market strategist at forex broker AxiTrader.
"So it appears the fiscal imperative seems to have trumped OPEC's internal politics."
'Tipping point'
London-based Capital Economics said a possible explanation for the deal was "that Saudi Arabia felt that any form of agreement, however flimsy, was needed to shore up OPEC's credibility".
Saudi policymakers may also be "increasingly concerned by the impact of fiscal austerity on the economy", it said.
Global oil prices fell from more than $100 a barrel in June 2014 to near 13-year lows of less than $30 in early 2016.
"Saudi Arabia have perhaps reassessed their dumping oil strategy to put US shale out of business as the pressure on their budgets has clearly reached a tipping point as well," said Jeffrey Halley, senior market analyst at Oanda trading group.
He sees a "major shift" by Saudi Arabia in allowing Iran to increase output.
Other analysts were more cautious.
"As things stand, the deal doesn't seem to amount to much," Capital Economics said, expecting Riyadh to "rely on further fiscal consolidation, rather than an outright shift in oil policy".
An oil industry source told AFP it is too early to say there has been a change in Saudi policy but that internal economic factors could be "a strong driving force" for a potential change.
There is "no major shift," in Saudi oil strategy, Spencer Welch, senior consultant at ISH Energy said.
"They have said for a while they would be willing to do a deal if others were also involved. It appears others have agreed," Welch told AFP.
A former Saudi oil official said the new deal does not greatly change Saudi output even if the kingdom reduced production by 500,000 bpd.
"That will only take Saudi production back to January levels," Mohammad Al Sabban, former senior adviser to the Saudi oil minister, said on BBC television late Wednesday.
Saudi-Iranian tensions at that time stymied attempts at a meeting by OPEC and non-OPEC producer Russia to reach an output freeze.
Related Articles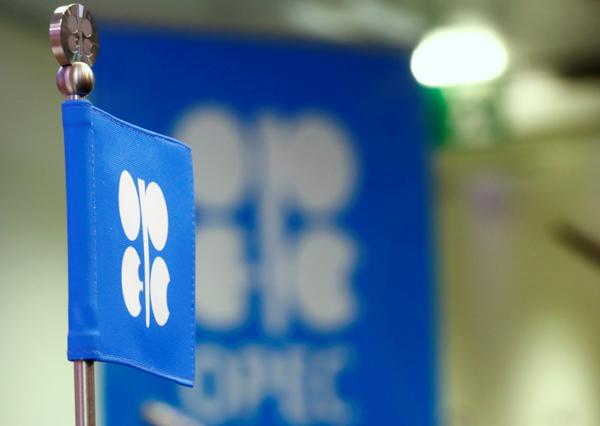 Nov 22,2016
VIENNA/DUBAI — OPEC will debate an oil output cut of 4-4.5 per cent for all of its members except Libya and Nigeria next week but the deal's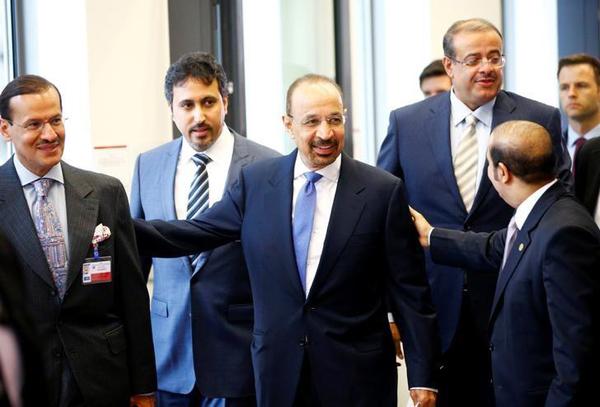 Aug 15,2016
DUBAI/LONDON — OPEC will probably revive talks on freezing oil output levels when it meets non-OPEC nations next month as top exporter Saudi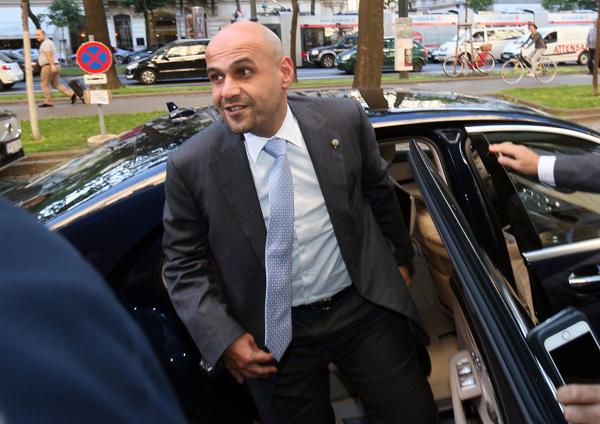 Jun 01,2016
VIENNA – Gulf OPEC members including Saudi Arabia are looking to revive the idea of coordinated oil-output action by major producers when th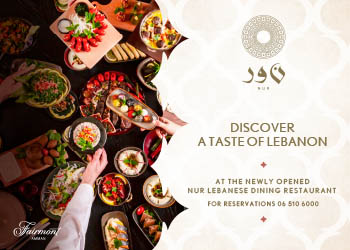 Newsletter
Get top stories and blog posts emailed to you each day.