You are here
Falih says OPEC production cut 'imperative'
By AFP - Nov 13,2016 - Last updated at Nov 13,2016
ALGIERS — Saudi Arabia's oil minister said it was "imperative" that OPEC nations finalise an agreement over a cut in oil production aimed at boosting crude prices, Algerian media said on Sunday.
Khalid Al Falih met his Algerian counterpart Noureddine Boutarfa on Saturday and called on cartel members to stick to the surprise cut deal, reached in Algiers in September.
"In this period marked by unstable oil prices it is imperative to reach a consensus between OPEC nations and to agree on an effective mechanism and precise figures to activate the historic Algiers accord," Falih was quoted as saying by Algeria's APS news agency.
The September meeting of OPEC members produced an agreement to cut the cartel's output by 750,000 barrels per day (bpd), according to Bloomberg News.
Oil rose on news of the deal, but crude prices are still more than 50 per cent lower than their mid-2014 levels.
Falih said he was "optimistic" that the agreement would come into effect.
The Saudi minister was quoted as saying that a "fair and balanced" output deal would allow unrest-hit Libya and Nigeria, with a return of security, to raise production, while reaching agreement with Iran on a freeze.
Falih and his Algerian counterpart Boutarfa called for the date an OPEC preparatory meeting of experts ahead of the Vienna conference to be brought forward to November 21 from its scheduled date of November 25, APS reported.
OPEC officials said in September that the group would aim for a combined output of 32.5-33 million bpd.
On Friday, however, prices fell on news from OPEC that it had pumped oil in October at record levels of 33.64 million bpd, 236,000 bpd more than the previous month.
Related Articles
Nov 27,2016
TEHRAN — Algeria has proposed that members of the Organisation of the Petroleum Exporting Countries (OPEC) cut 1.1 million barrels of daily
Nov 19,2016
DUBAI/ DOHA — Iranian Oil Minister Bijan Zanganeh expressed optimism on Saturday about an upcoming Organisation of Petroleum Exporting Count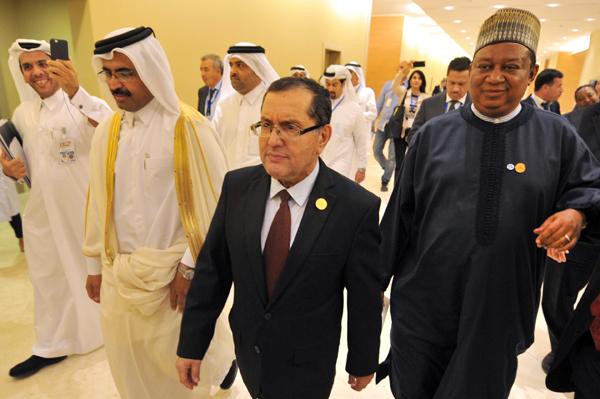 Sep 29,2016
RIYADH — Saudi Arabia, feeling the economic pinch from low oil prices, agreed to a surprise OPEC production cut, but the country remains det
Newsletter
Get top stories and blog posts emailed to you each day.