You are here
Global airlines' profit to hit $38.4b in 2018 — IATA
By Ica Wahbeh - Dec 05,2017 - Last updated at Dec 05,2017
International Air Transport Association Director General and CEO Alexandre de Juniac speaks during the Global Media Day in Geneva, Switzerland, on Tuesday (Reuters photo)
GENEVA, Switzerland — The International Air Transport Association (IATA) forecasts global aviation net profit to increase by around 11 per cent to reach $38.4 billion in 2018, Brian Pearce, chief IATA economist said on Tuesday.
Speaking to journalists at IATA Global Media Day, Pearce attributed the increase to solid and strong demand, efficiency and reduced interest payments.
This will make 2018 the fourth consecutive year of sustainable profit, according to IATA.
Airlines across the world, with the exception of carriers in Africa, are expected to generate profit in 2018. The Middle East is no exception; its carriers are forecast to see net profit improve to $600 million — up from $300 million this year.
In 2018, demand on Mideast airlines is expected to grow by 7 per cent, "outpacing announced capacity expansion of 4.9 per cent", yet it is "the slowest growth since 2002", according to the association media sources.
Challenges faced by the region's carriers are low oil revenues, regional conflicts, crowded air space, travel restrictions to the US and competition from the "super connector", Turkish Airlines, according to IATA; however, positive momentum is expected to continue into 2018.
North American airlines are expected to have the strongest financial performance next year with a net profit of $16.4 billion (up from $15.6 this year).
For Europe, profit is forecast to reach $11.5 billion, up from $9.8 billion this year while the sector profit for the Asia-Pacific region will amount to $9 billion, compared to $8.3 billion this year.
Latin America will also see higher profit, envisaged at $900 million up from $799 million in 2017.
"These are good times for the global air transport industry. Safety performance is solid. We have a clear strategy that is delivering results on environmental performance. More people than ever are travelling. The demand for air cargo is at its strongest level in over a decade.
More routes are being opened. Airlines are achieving sustainable levels of profitability," said IATA's Director General/CEO Alexandre de Juniac.
But to stay profitable, airlines need to stay safe, so safety was stressed at this year's IATA media day.
It "is our top priority", said de Juniac, stressing that "aviation is still the safest way to travel long distances".
With 4 billion people and 60 million tonnes of cargo expected to be flown this year –activities critical to the global economy — it is no wonder that a high premium is placed on safety.
Related Articles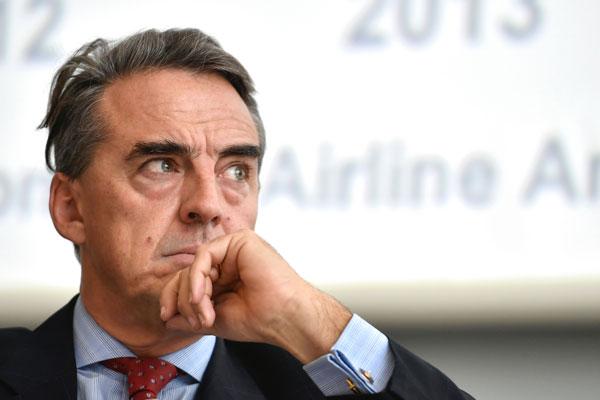 Dec 08,2016
Geneva — Airlines are expected to earn $35.6 billion this year, "a record profit", even if slightly less than original expectations, IATA Di
Dec 10,2015
Geneva — The International Air Transport Association's (IATA) outlook of the airline industry for 2016 sees an average net profit margin of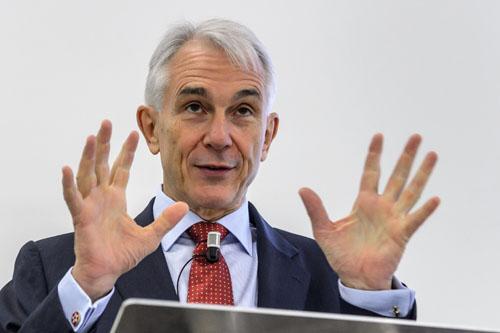 Dec 10,2014
A century after the birth of commercial flight, the industry is a vital driver of the global economy, International Air Transport Association (IATA) Director General/Chief Executive Officer (CEO) Tony Tyler said on Wednesday at the "global media day", with focus on safety.
Newsletter
Get top stories and blog posts emailed to you each day.