You are here
Golden Tulip Hotels planning to open new hotels in Jordan next year
By JT - Nov 29,2012 - Last updated at Nov 29,2012
AMMAN — Golden Tulip Hotels announced in a press release this week that with the help and support of the Ministry of Tourism it is planning to open new hotels in Jordan next year offering many job opportunities in the hospitality industry. The Golden Tulip Hotels is part of Louvre Hotel Group, owned by Starwood Capital, and comprises seven prestigious hospitality brands with more than 1,000 hotels in 43 countries. Tourism Minister Nayef Al Fayez and Jordan Tourism Board Managing Director Abed Al Razzaq Arabiat discussed recently the hotels development in Jordan and the Golden Tulip Hotels expenditure in particular, especially that Amman's Queen Alia International Airport is close to opening its new terminal with the capacity for nine million passengers. The second phase of the current expansion work is expected to increase capacity to 15 million passengers.
Related Articles
May 27,2009
France and the United Arab Emirates formally launched the "desert Louvre" project on Tuesday, bringing the iconic cultural name and its tourist pulling power one step closer to the oil-rich Gulf.
Sep 27,2011
Jordan's recently unveiled five-year national tourism strategy (NTS) foresees the private sector playing a growing role in the sector, with the eventual goal of doubling the industry's contribution to the gross domestic product (GDP).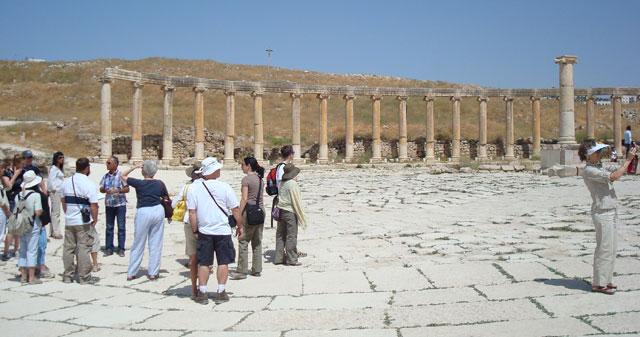 Dec 22,2014
Despite the increase in tourism revenues in the first 11 months of the year, the number of tourists visiting archaeological sites witnessed a drop in that period, with the Jordan Tourism Board (JTB) planning to target direct consumers to promote these sites for 2015.
Poll
Newsletter
Get top stories and blog posts emailed to you each day.