You are here
IATA sees airline industry garnering $36.3 billion total net profit next year
By Ica Wahbeh - Dec 10,2015 - Last updated at Dec 10,2015
Geneva — The International Air Transport Association's (IATA) outlook of the airline industry for 2016 sees an average net profit margin of 5.1 per cent, with total net profit of $36.3 billion.
In both 2015 and 2016, the industry's return on capital (8.3 per cent and 8.6 per cent, respectively) is expected to exceed the industry's cost of capital, "an historic achievement for an industry that has been notorious for destroying capital throughout its history", according to IATA Director General and Chief Executive Officer Tony Tyler, who described the industry's profitability as "fragile", rather than "sustainable".
But if indicators point to an eventual slowdown in airline profitability, whose cyclical nature normally counts an 8-9 year period from peak to peak (conversely, from trough to trough), for now IATA has revised the industry's outlook for 2015 upwards to a net profit of $33 billion (4.6 per cent net profit margin) from the $29.3 billion forecast in June, positive results that are still just "normal levels of profitability", according to Tyler.
"The industry's results are good, but they are not outstanding when compared to the profits that are generated in other parts of the global economy," he said.
The positive industry performance is attributed to a combination of factors: lower oil prices; strong demand for passenger travel (+6.7 per cent growth in 2015 and +6.9 per cent in 2016), which is making up for the low cargo performance, due to sluggish growth in trade; stronger economic performance in some key economies; record high load factors and increased capacity.
Talking in Geneva at IATA's Global Media Day, whose theme this year was "Flying better.Together", Tyler passed in review the "state of the industry and global economic outlook" on the air transport association's 70th anniversary, observed this year.
On the occasion, he stressed the issue of safety, "the top priority for the industry", brought into sharper focus by the loss of MH370, "a shock" that made the industry "recognise that, if a large passenger plane like a Boeing 777 could disappear, we needed to improve the way that the aircraft are tracked".
As such, IATA and the International Civil Aviation Organisation (ICAO), following a safety conference held by the latter in February, worked on the "normal aircraft tracking implementation initiative", whose purpose was to "test drive" proposed tracking standard and recommended practices to improve or upgrade airlines' tracking capabilities.
The issue of security, integral part of safety, was also tackled by the IATA chief, who acknowledged that "the threat of terrorism is present and active and the sad reality is that our industry — despite being an instrument of peace — continues to be a target".
A threat that is "constantly evolving", terrorism has been keeping the industry busy since September 11, "aware of that [terrorism] in our intense work with governments on countermeasures".
While "travellers and crew should be reassured" because "we have processes in place to keep them out of harm's way by screening passengers, securing the cargo chain, providing governments with information to vet passengers and guiding our flight paths around conflict zones", said Tyler, "there is no perfect system, but aviation is well practised in its efforts to stay at least a step ahead of the terrorist threat".
Perhaps no other region feels the effects of terrorism more acutely than the Middle East, where "regionally focused airlines are suffering from the impact of lower oil revenues and political conflict".
That, however, did not prevent the region's collective profits from reaching $1.4 billion in 2015, lower than the previously forecast of $1.8 billion, according to IATA, but still positive figures.
The region is expected to "recover most of the lost ground with a $1.7 billion net profit in 2016".
"Overall the region is still generating double-digit growth. Capacity is expected to expand by 12.1 per cent and 12.2 per cent, respectively, in 2015 and 2016, largely as a result of growth in traffic over the region's modern hubs".
Globally, the drop in demand, due to the recent terrorist attacks, "has an effect on forecasts".
Is it expected to dramatically affect the airline industry's performance or forecast?
"We have had some experience in how passengers reacted. In developed economies we found travel, surprisingly, robust, probably because travel there is mostly business oriented. Clearly there is an impact that will be felt at the end of this year and beginning of next year, but that is going to be offset by traffic going elsewhere," said IATA Chief Economist Brian Pearce.
Alongside terrorism, another issue of great significance for the aviation industry that is making headlines, at least this week, is the global effort to reach an agreement on climate change, at COP21 in Paris.
If COP21 "ends with an agreement in a positive political dynamic, it will set the mood for a successful outcome for the important decisions on aviation and the environment that will be taken at the triennial ICAO assembly in September-October next year", said Tyler.
According to the IATA chief, "to help governments in their difficult work… we are united in a preference for a mandatory global carbon offset scheme as a key tool in achieving our carbon-neutral growth commitment from 2020. That combines with efforts in other areas, the result of which are seen in our continuous improvement in fuel efficiency".
Currently, aviation contributes around 2 per cent of all human CO2 emissions, around 700 million tonnes last year, said IATA Aviation Environment Director Michael Gill.
To deal with this, IATA has "taken a very proactive approach", aimed at seeking "this fundamental balance: aviation's licence to grow and provide its significant economic and social benefits, on the one hand, and its responsibility for climate change, on the other".
The goals, then, are to continue to improve fuel efficiency across the fleet by and average of 1.5 per cent per year until 2020; to stabilise net aviation CO2 emissions at 2020 levels; in 2050 to have half the 2005 levels of CO2 emissions.
Irrespective of the outcome of discussions in Paris, said Gill, "our industry has set itself ambitious goals with the necessary strategy to achieve them".
Projections for 2016
* Revenues, expected to rise by 0.9 per cent, to $17 billion, entirely due to the contribution of the passenger side of the business ($525 billion in 2015, rising to $533 billion in 2016). Cargo revenues expected to decline slightly, to $50.8 billion from $52.2 billion in 2015.
•Demand for passenger travel is expected to grow by 6.9 per cent, with 3.8 billion passengers expected to travel in 2016. Demand for air cargo is expected to increase to 3 per cent; the industry is expected to uplift 52.7 million tonnes of cargo.
•Yields for passengers expected to fall 5 per cent and cargo by 5.5 per cent.
Middle East region
2015 results
- Passenger traffic: 11.6 per cent increase over 2014
- Passenger capacity: 12.1 per cent increase over 2014
Profits: $1.4 billion
Forecast for 2016
- Passenger traffic: 12.5 per cent increase over 2015
- Passenger capacity: 12.2 per cent increase over 2015
- Profits: $1.7 billion
- Annual average passenger growth forecast 2014-2034
- Jordan: 4.6 per cent
- Egypt: 4 per cent
- Qatar: 4.6 per cent
- Saudi Arabia: 4.1 per cent
- UAE: 5.6 per cent
Related Articles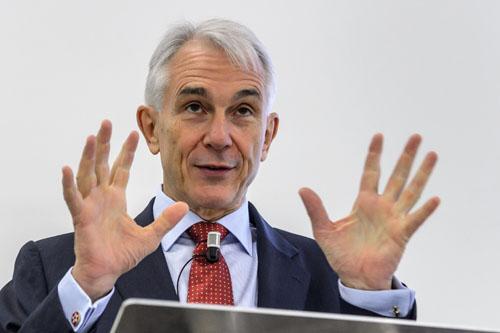 Dec 10,2014
A century after the birth of commercial flight, the industry is a vital driver of the global economy, International Air Transport Association (IATA) Director General/Chief Executive Officer (CEO) Tony Tyler said on Wednesday at the "global media day", with focus on safety.
Dec 05,2017
GENEVA, Switzerland — The International Air Transport Association (IATA) forecasts global aviation net profit to increase by around 11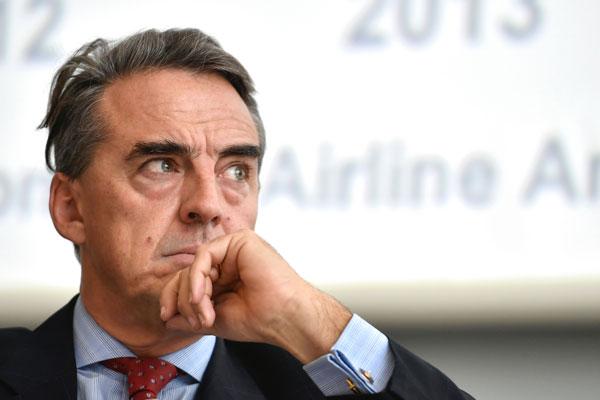 Dec 08,2016
Geneva — Airlines are expected to earn $35.6 billion this year, "a record profit", even if slightly less than original expectations, IATA Di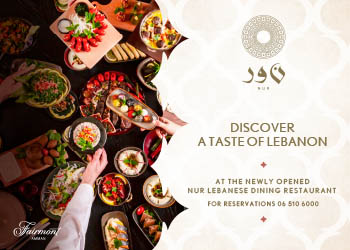 Newsletter
Get top stories and blog posts emailed to you each day.