You are here
IMF raises Mideast growth forecast for this year
By AFP - Jul 19,2016 - Last updated at Jul 19,2016
DUBAI — The International Monetary Fund (IMF) on Tuesday raised its 2016 growth forecast for the Middle East and North Africa after a rebound in oil prices, but maintained its cautious outlook for Saudi Arabia.
The region, along with Afghanistan and Pakistan, is set to see economic growth of 3.4 per cent this year, better than a previous projection of 3.1 per cent, the IMF said.
At the same time it cut the growth forecast for 2017 to 3.3 per cent, down from 3.5 per cent in April, citing fallouts from "terrorism" and geopolitical tensions in its World Economic Outlook Update.
The region includes major oil exporters like the Gulf Arab states, Iraq, Iran and Algeria, as well as oil importers such as Egypt, Morocco and others.
Following the lifting of international sanctions in January, Iran's oil exports have reached more than 2 million barrels per day, close to their pre-sanction levels.
"In the Middle East, oil exporters are benefiting from the recent modest recovery in oil prices while continuing fiscal consolidation in response to structurally lower oil revenues," the IMF said.
"Geopolitical tensions, domestic armed strife, and terrorism are also taking a heavy toll on the outlook in several economies, especially in the Middle East, with further cross-border ramifications," it said.
The IMF maintained its growth projections for Saudi Arabia, the world's top crude oil exporter, at 1.2 per cent for this year and raised it slightly to 2.0 per cent for 2017.
The economies of the kingdom and its oil-exporting peers in the Gulf Cooperation Council (GCC) countries have been hit hard by the slide in oil prices which began more than two years ago.
They have lost hundreds of billions of dollars in revenues, prompting them to take austerity measures and resort to borrowing to plug the huge budget deficits.
The IMF has praised the reform measures while insisting that more needs to be done.
In a report last month, the IMF said the value of oil and natural gas exports in the GCC states and Algeria was projected to fall by almost $450 billion this year compared with 2014.
It also estimated that their cumulative budget shortfalls would hit $900 billion as a whole by 2021. The GCC groups Bahrain, Kuwait, Oman, Qatar, Saudi Arabia and the United Arab Emirates.
Related Articles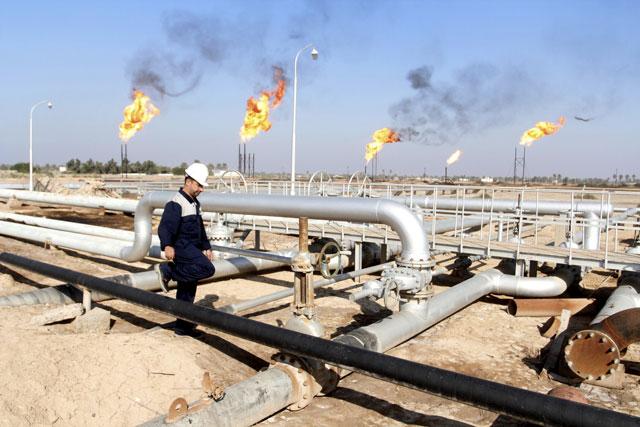 Oct 10,2017
DUBAI — A massive slide in the economic growth of Middle East top oil exporters is weighing heavily on the outlook for the entire region, th
Oct 07,2014
The International Monetary Fund (IMF) has lowered its economic growth forecasts for most Arab countries over unrest in the region but said growth would remain generally strong in the oil-rich Gulf states.
Apr 08,2014
Growth in Egypt's economy is expected to remain sluggish this year as political uncertainty keeps tourists and foreign investors away, the International Monetary Fund (IMF) said Tuesday.
Newsletter
Get top stories and blog posts emailed to you each day.