You are here
India keen on enhancing trade ties with higher imports of Jordanian phosphate
By Abeer Numan - Jan 19,2014 - Last updated at Jan 19,2014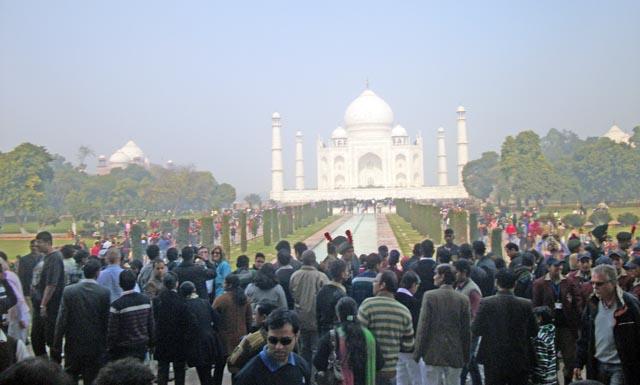 NEW DELHI — Jordan's phosphate producers and India's distributors should negotiate to work out and renew deals that would increase bilateral trade, India's Minister of State for Commerce and Industry E.M.S. Natchhiappan said last week.
"I hope Jordan will negotiate with India to arrive at a long-range contract," the minister replied when asked about the prospects for future trade, noting that Algeria, Tunisia and Morocco pose strong competition at the world level.
"Through negotiations, the two parties should steer out of difficulties and come out with a deal that boosts phosphate trade figures between them," Natchhiappan said during a meeting with around 22 journalists and senior editors from West Asia and North African countries.
Subsequently, the Kingdom will be able to enhance exports of the commodity to India, deemed the largest market for the product.
Regarding potash, as well, there is a slowdown in its sales from Jordan to the South Asian sub-continent.
"We are following the markets at the international level and we want to build up long contractive cooperation with producers," Natchhiappan noted.
Amer Majali, chairman of Jordan Phosphate Mines Company (JPMC), attributed the drop in phosphate exports last year to internal and external factors.
In a telephone interview, he said: "In Jordan, workers' sit-ins and a shut down for maintenance affected the exports volume".
Regarding the Indian markets, the problems were mainly due to fluctuation of prices because the Indian rupee depreciated last year by 20 to 25 per cent. Also, they had sufficient stocks so there was no increase in the demand, the chairman indicated.
Around 65-75 per cent of the country's phosphate exports go to the Indian market, Majali pointed out, noting that Jordan's share of the global market stands at around 50 per cent.
"Jordan has partnerships and joint projects with India. This gives us leverage,"Majali said.
A delegation from the JPMC will start negotiations with the Indian side on Monday to renew previous agreements and adjust prices in accordance with changes at the international level, Majali added, noting that the company's revenues were affected last year because there was no increase in terms of sold quantities.
Expressing hope for an improvement this year, Majali indicated that the JPMC exports totalled JD1 billion in 2012.
Besides Jordan, Algeria, Morocco and Tunisia produce phosphate in commercial quantities.
In 2008, India was Jordan's largest export partner and ninth largest importer while subsequent years saw a drop in phosphate exports, in particular for several reasons, including the global economic slowdown and few other bumps that surfaced because of alleged corruption.
During an interaction at the Confederation of Indian Industry, Gurpal Singh, principal adviser and head of Gulf, Middle East and North Africa said India has taken serious steps to eradicate corruption at all levels over the past few years, stressing India's serious efforts and diligence to win its battle against corruption.
"After we have had control of the corruption issue, now we want to move on and enhance our cooperation and work to import more of this commodity. We hope that more negotiations will develop into real cooperation," he told The Jordan Times.
Besides commercial cooperation, Jordan has more than 10,000 Indian workers in the textile industry and in the health sector. Jordan houses some 20 factories for Indian investors and the investment volume stands at $16 million.
Regarding India's relations with its nearby countries, the minister said: "We want a peaceful atmosphere around us to achieve economic progress. That is why we have adopted peaceful policies to make sure the border is safe, Anil Wadhawa, secretary (East) at India Ministry of External Affairs said.
"India needs a very stable environment for the cooperation to flourish," he noted.
In an interaction with the journalists, he highlighted the importance of fostering cooperating with the Middle East region.
To further help emerging democracies and efforts to boost democracy in regional countries, he expressed India's readiness to exchange voting machines, highlighting India's long and vast experience in this field.
"We have already offered simple technology at low cost," Wadhwa who looks after Middle East affairs said.
India's economic growth has been recovering since 2008 with its present growth rate ranging between 4.5 - 5 per cent.
Related Articles
May 21,2014
Jordan Phosphate Mines Company (JPMC) Chairman Amer Majali announced Wednesday that several deals were signed  to export about 2.5 million tonnes of phosphate to India.
Oct 11,2015
AMMAN — Indian Farmers Fertiliser Cooperative Limited (IFFCO) said Sunday it looks to further cooperation with the Jordan Phosphate Mines Co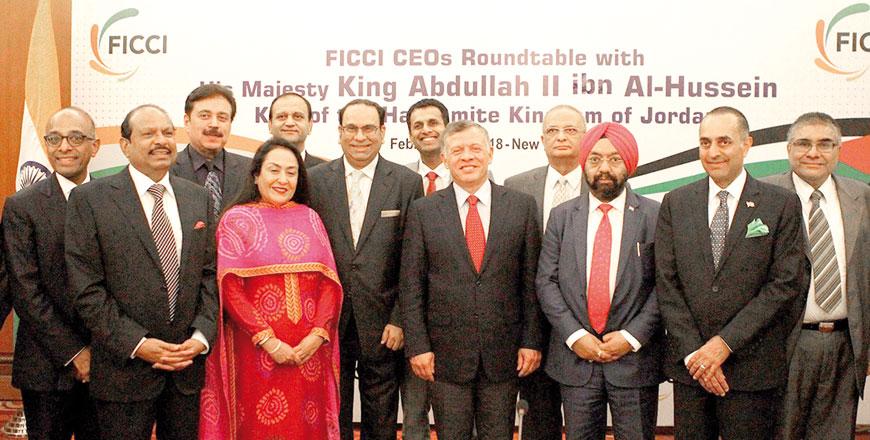 Feb 28,2018
AMMAN — Jordan Phosphate Mining Company (JPMC) and the Arab Potash Company (APC) signed a memorandum of understanding (MoUs) on Wednesday wi
Newsletter
Get top stories and blog posts emailed to you each day.