You are here
Investor confidence index drops by 0.43 points in May
By JT - Aug 17,2016 - Last updated at Aug 17,2016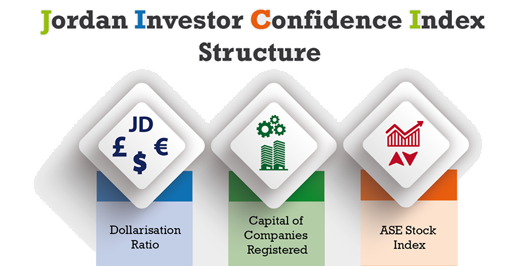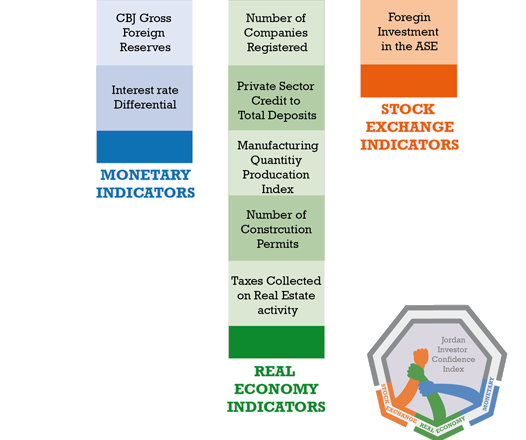 AMMAN — Jordan Investor Confidence Index (JICI) dropped in May this year by 0.43 points to reach 95.69 points compared with 96.12 points in the previous month.
The JICI, published on a monthly basis by the Jordan Strategy Forum (JSF), seeks to measure the confidence of investors operating in the Jordanian market through three aspects: confidence in the Jordanian dinar and the monetary system, confidence in the real economy and confidence in the Amman Stock Exchange (ASE).
Both the monetary and the stock exchange sub-indices witnessed slight declines in May, in spite of an increase in the real economy sub-index, according to a JSF statement.
Confidence in the monetary system sub-index dropped to 92.58 points in May from 93.18 points in April, mainly due to a decrease in the volume of foreign reserves at the Central Bank of Jordan by around JD200 million to JD12.074 billion in May.
The sub-index of confidence in the ASE dropped by 0.31 points to settle at 99.54 points in May, as opposed to 99.85 points in April. The drop could be attributed to a decline in the ratio of shares bought by foreign investors to the shares sold by foreign investors from 1.25 in April 2016 to 1.18 in May, the statement indicated.
The sub-index of confidence in the real economy went up by 0.33 points in May, reaching 103.57 points compared to 103.09 points in April 2016.
The number of companies registered in May rose to 550 from 523 companies in April, but the total capital of the registered companies saw a slight drop.
The Manufacturing Quantity Production Index rose by approximately 11 points to reach 167.09 points, compared with 156.11 points in the previous month. The jump was the outcome of a 40.6 points increase in the production index for the mining and quarrying sector. This was accompanied by an increase in the construction activity, as the number of construction permits and total tax collected on real estate dropped by 10.9 per cent and 19.8 per cent, respectively.
Related Articles
Jul 13,2016
AMMAN — Jordan Investor Confidence Index dropped in April 2016 by 1.75 points to reach 96.12 points compared to 97.87 points in March 2016.&
Sep 27,2016
AMMAN — Jordan Investor Confidence Index dropped in June by 3.11 points to 92.58 points, compared with 95.69 points in May 2016.The monthly-
Jun 22,2016
AMMAN — Jordan Strategy Forum's Jordan Investor Confidence Index increased in March 2016 by 3.76 to reach around 97.87 points compared to 94
Newsletter
Get top stories and blog posts emailed to you each day.