You are here
Investors rush for UK buy-to-let homes ahead of tax hike
By Reuters - Jan 27,2016 - Last updated at Jan 27,2016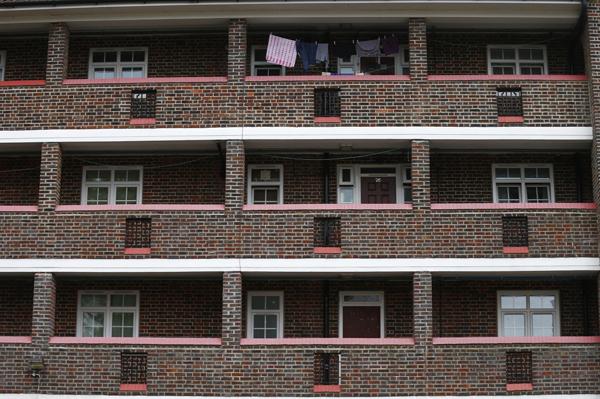 Buy-to-let investors will have to pay an additional 3 per cent levy on top of stamp duty when they purchase properties from April 1, 2016 (Reuters file photo)
LONDON — Investors are looking more urgently for buy-to-let (BTL) properties in Britain ahead of the introduction of a tax hike aimed at cooling one engine of the country's housing market.
The Royal Institution of Chartered Surveyors (RICS) said demand for new properties hit a three-month high in December 2015 after Finance Minister George Osborne announced a higher rate of tax on the purchase of properties for rental purposes that is due to take effect in April.
RICS said the increase in demand helped nudge its monthly house price balance up to +50 from +49 in November, in line with a Reuters poll of economists, although it remained below a 15-month high reached in August.
The survey's measure of house price expectations reached its highest level since April 2014 and Simon Rubinsohn, RICS's chief economist, said a further heating up of the housing market was likely before April.
"The deadline for the increase has prompted many investors to bring forward buying decisions and contributed to a general increase in buying activity," Jeremy Leaf, a London-based property valuer, indicated in a statement issued by RICS.
British housing prices have risen sharply over the past two years, helped by record-low interest rates, a big increase in employment and a shortage of properties on the market.
Those increases have added to the appeal of BTL for investors who are often individuals who hold at most a handful of homes. Buy-to-let accounted for almost one in four house purchases funded by a mortgage last year, a chunk of the market unseen in other big economies.
Overall there are nearly 2 million private landlords in Britain, owning almost 20 per cent of homes.
But the government is now trying to put a dampener on the sector as it tries to help get more people on the property ladder, one of its main messages to voters.
Osborne announced in a budget statement in November that BTL investors will have to pay a 3 percentage-point higher rate of stamp duty than residential buyers from April.
Separate figures showed gross mortgage lending for 2015 reached its highest level since 2008 at £220 billion ($311 billion), but there were signs of a slowdown in borrowing by house-buyers going into this year.
Britain's Council of Mortgage Lenders (CML) said its figures, which are not seasonally adjusted, showed gross lending fell slightly in December.
"Upside potential looks limited over the near-term, as the supply of existing and new properties on the market remains weak, and affordability pressures weigh on activity," CML economist Mohammed Jamei said.
But he noted that the BTL tax changes were "an added element of uncertainty", and some RICS members reported that first-time buyers were holding off in the hope of price falls after April.
As well as the planned tax increase, the Bank of England (BoE) is seeking power to curb lending to the buy-to-let sector.
Separately, tougher times now lie ahead for Britain's army of small-time landlords after having pocketed some of the most lucrative returns available to investors in recent decades and been a staple of newspapers' personal finance pages.
So-called BTL investors have enjoyed 20 years of surging house price growth and rents, and annual returns of nearly 10 per cent.
Their power is politically sensitive in a country where house prices border on a national obsession, reflecting the fact most people have the vast bulk of their assets tied up in their home.
Critics argue buy-to-let distorts the market and makes it even harder for ordinary people to get on the housing ladder.
Now the landlords face a double threat. Osborne is squeezing more tax from BTL investments, partly to help fund incentives for new homeowners, while the BoE is seeking powers to limit the size of BTL mortgages in order to reduce risky lending.
A few economists say the changes could even push the overall housing market down later this year.
One landlord who fears he will have to sell is Chris Cooper. The 54 year-old airline steward must retire at 60, and started acquiring buy-to-let properties over 14 years ago in order to boost his pension.
"I'm fuming, to be perfectly honest," he said in his own one-bedroom flat in Windsor, a historic town near London which is dominated by Queen Elizabeth's 1,000-room castle.
"I will either have to raise rents by a ridiculous amount which tenants won't be able to afford, or sell my properties," Cooper added
He owns 15 properties in northern England and around London worth £2.4 million ($3.5 million), financed by loans totalling £1.6 million.
Tenants pay him over £100,000 in rent a year and, after running costs, interest and tax, Cooper makes £12,400.
But Osborne's cut to the amount of mortgage interest that can be offset against tax, which Cooper plans to challenge in court, will reduce that to £1,000.
When interest rates rise, which could happen this year, profits will be even thinner.
Heirs of thatcher
Helping new buyers to enter the housing market is a stated priority of Prime Minister David Cameron, whose Conservative Party enjoyed electoral success in the 1980s under Margaret Thatcher by making it easier for renters to buy their own homes.
Home ownership rates in Britain are now the lowest in 30 years at 65 per cent, below the European Union (EU) average of 70 per cent.
Many Britons blame property investors for making it harder for young people to buy, even if experts say a chronic lack of new home-building is really the main factor.
In a new headache for landlords like Cooper, the BoE said last month that BTL borrowers could be more vulnerable to higher interest rates than normal borrowers. It wants powers to cap the size of BTL mortgages relative to a property's price and rental income, similar to those it already has over residential mortgages.
On the other hand, the squeeze on small landlords could help
ventures like Property Partner, which launched in 2014 to offer alternatives to traditional BTL.
"BTL as a cottage industry is dead," indicated Chief Executive Dan Gandesha. The start-up enables would-be landlords to buy, sell and trade fractions of BTL properties and take advantage of tax benefits available to big investors, as well as spreading their bets across a wider range of properties.
"I don't think the returns on that are quite as good, but those are the sort of options that would make my life easier," said Ramzi Hajaj, 26, a technology worker whose family gave him two London investment flats in 2013 which are now each worth about £500,000.
He may invest £700,000 more, but is put off by a 3 percentage point increase in property sales tax on for buy-to-let purchases from April, in addition to other changes that will make it more onerous for landlords to get tax relief on the cost of maintenance and repairs.
Lower returns
Upfront returns on BTL property have already fallen. Property Partner estimates net rental yields in London are 2.5 per cent now, compared with nearly 8 per cent when buy-to-let got going in the late 1990s.
But returns on other assets are lower too. Ten-year British government bonds yield around 1.8 per cent now, down from 7 per cent in 1997.
Small investors are betting instead on more of the house price rises which allowed buy-to-let in England to show average annual returns of over 9 per cent for the past 20 years.
However, low rental yields are putting off major investors such as Grainger, Britain's largest specialist residential landlord.
Speaking at an industry conference last month, one of its managing directors, Derek Gorman, said new investment in London was hard.
"It is very difficult to get into the London market at prices that are reasonable. So we are looking at the regions," he indicated.
Shortages of construction workers and rising costs, the slow speed of planning approval and the difficulty of building higher density housing in London also delayed construction.
Lack of supply means most economists predict house prices will keep rising, by 5 per cent this year and 4 per cent in 2017, according to a Reuters poll, even if some such as Morgan Stanley see BTL triggering a brief dip.
"My hunch is that demand will rise first before supply catches up," said Simon Rubinsohn, chief UK economist at RICS. "Living costs are going to get dearer."
Related Articles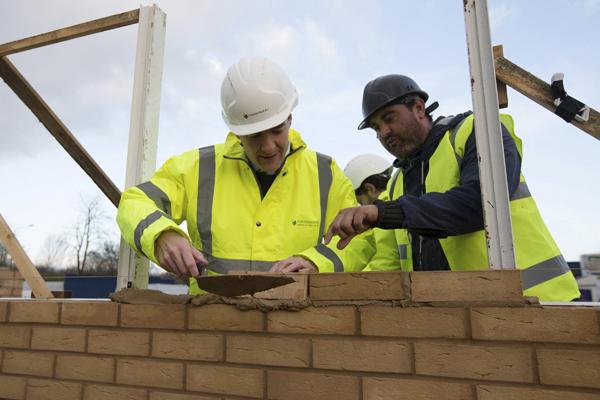 Nov 26,2015
LONDON — British Finance Minister George Osborne's latest spending plans have a roughly 50 per cent chance of success, the head of the count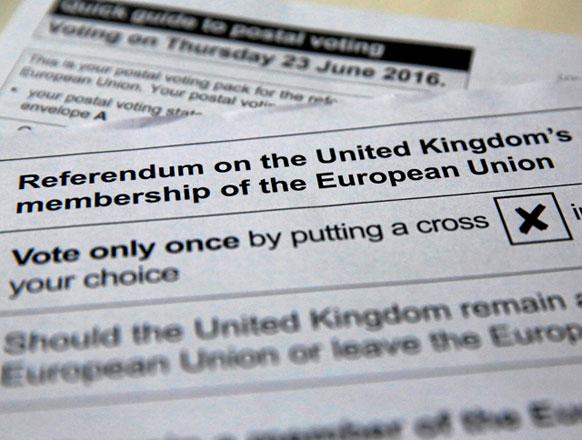 Jun 05,2016
DUBAI/LONDON — Gulf Arab investors, some of the biggest buyers of British real estate, are holding back from new deals because they fear a p
May 03,2014
London's red-hot property market has struck a new record with the sale of a £140 million ($237 million) unfurnished apartment, but even the developer of the opulent building warned that some asking prices in Britain were unsustainable.
Newsletter
Get top stories and blog posts emailed to you each day.