You are here
Iraq begins takeover of oilfield from Shell
By AFP - Dec 21,2017 - Last updated at Dec 21,2017
A worker walks through the Majnoon oilfield in Basra, 420 km southeast of Baghdad, October 6, 2013 (Reuters file photo)
BAGHDAD — Iraq on Thursday took the first step towards taking over the giant Majnoon oilfield following the pullout of Anglo-Dutch giant Shell, Oil Minister Jabbar Al-Luaibi said.
Luaibi said a committee was formed to "start taking over all responsibilities and documents from Shell which decided to withdraw from the field" in southern Iraq.
The committee has until March 30, 2018, to take full control of Majnoon, his ministry said in a statement, adding that "Shell employees will be present until June to complete certain procedures".
It said the target was to achieve production of more than 400,000 barrels per day (bpd) "in the years to come" while reducing costs by over 30 per cent.
In 2009, Iraq chose Shell to develop the field, whose reserves are estimated at 12.58 billion barrels.
The company had set a goal of producing 1.8 million bpd, but this figure was exaggerated and all contracts were later revised downwards.
In 2013, the oil ministry accused the Anglo-Dutch company of responsibility for $4.6 billion in lost revenues due to production delays, in a letter seen by AFP.
Shortly afterwards, Shell expressed its desire to end the contract after the oilfield became less profitable.
The French company Total has said it was interested in taking over the Majnoon oilfield.
Related Articles
Jan 14,2015
Qatar Petroleum and Royal Dutch Shell have scrapped plans for a petrochemicals project, worth an estimated $6.5 billion, due to the slump in global oil prices.
Sep 06,2014
Oil output in Iraq's Kirkuk has slumped to 30,000 barrels a day since June, 90 per cent down on earlier this year, and a federal pipeline to the Turkish port of Ceyhan may be out of action for over a year due to sabotage, Kirkuk's governor said on Friday.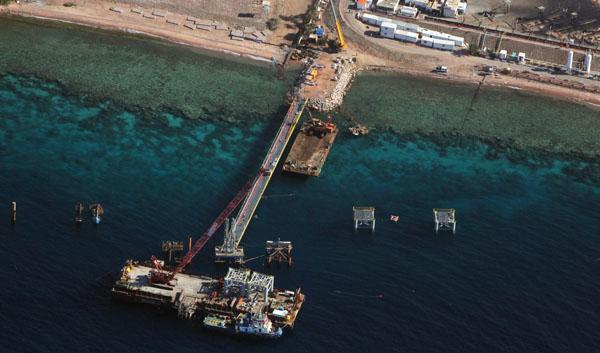 Dec 01,2015
AQABA — Electricity generation using natural gas rather than crude oil saves Jordan JD1 million per day at the current oil price of $41.60 p
Newsletter
Get top stories and blog posts emailed to you each day.