You are here
Iraq invites bids for new oil pipeline
By AFP - Dec 24,2017 - Last updated at Dec 24,2017
A member of the Iraqi government forces walks next to a pipeline at the Bay Hassan oil field, west of the northern Iraqi city of Kirkuk, on October 19 (AFP file photo)
BAGHDAD — Iraq's oil ministry on Sunday called for bids for the construction of a new pipeline to allow oil exports to resume from the northern province of Kirkuk to neighbouring Turkey.
The pipeline is to run for 350 kilometres and have a capacity of more than a million barrels per day, the ministry said.
It is to replace one built in the 1980s that was damaged in attacks by the terror group Daesh.
Iraq had exported 250,000 to 400,000 barrels per day through that pipeline before Daesh militants swept across large parts of the country and neighbouring Syria in 2014.
The new pipeline will replace a section of the route from oil-rich Kirkuk province, under Baghdad's control since October, to the Turkish port of Ceyhan.
It will transport crude from the area of Baiji, in the province of Salaheddine to the south of Kirkuk, to the Fishkhabur border post with Turkey further north.
Foreign and local companies have a month to bid for the project, a quarter of which will be awarded to local companies, the ministry said.
Iraqi government and paramilitary forces moved in to take over Kirkuk and its oilfields after Iraqi Kurds in September voted for independence in a controversial referendum opposed by Baghdad.
Iraqi forces have declared victory over Daesh in the country, while US-backed forces are pressing a campaign to expel the militants from eastern Syria.
Related Articles
Sep 06,2014
Oil output in Iraq's Kirkuk has slumped to 30,000 barrels a day since June, 90 per cent down on earlier this year, and a federal pipeline to the Turkish port of Ceyhan may be out of action for over a year due to sabotage, Kirkuk's governor said on Friday.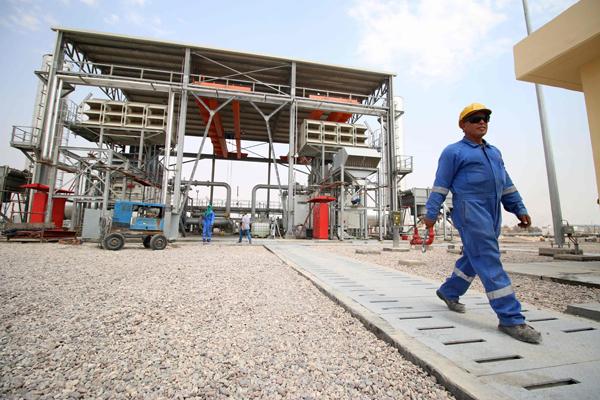 Aug 27,2016
BAGHDAD — Iraq's government would consider selling crude through Iran should talks with the autonomous Kurdish region on an oil revenue-shar
Oct 18,2015
BAIJI, Iraq — Iraqi forces advanced on three fronts against the Daesh terror group Sunday, flushing out pockets of resistance in and around
Newsletter
Get top stories and blog posts emailed to you each day.