You are here
Iraqi economy to shrink 2.7% in 2014, first time since 2003 war — IMF
By Reuters - Oct 27,2014 - Last updated at Oct 27,2014
DUBAI — Iraq's economy is likely to shrink 2.7 per cent this year, the first contraction since the US-led invasion in 2003, after Islamic State militants occupied swathes of the major oil exporter, the International Monetary Fund (IMF) said on Monday.
The current economic downturn comes after a 4.2 per cent of the gross domestic product (GDP) growth in 2013, which was the weakest rate since 2007, the IMF's regional economic outlook shows.
It still pales, however, in comparison with a 41.4 per cent output plunge in 2003 when the US-led coalition invaded the country to topple the government of its former strongman Saddam Hussein.
The conflict has halted the expansion of Iraq's oil production, which is expected to decline slightly to 2.9 million barrels per day (mbpd), while exports of 2.4 mbpd should remain close to last year's level, the IMF said.
"Non-oil GDP growth will also likely move to negative territory, compared to growth of over 7 per cent in 2013, as fighting undermines confidence, disrupts the supply of fuel and electricity, increases trade and distribution costs, and depresses investment," it said.
However, growth should pick up again to a modest 1.5 per cent in 2015 mainly driven by a rise in oil output, the IMF expects, although it cut its longer-term crude output projection to 4.4 mbpd in 2019 from 5.6 mbpd seen in May.
"The near-term impact of the conflict on oil production and exports appears for the moment contained," the fund said.
"However, the deterioration of security will harm the technical and administrative ability to expand oil production and exports over the medium term," it added.
According to the IMF, the government's budget was coming under pressure from rising security spending and relieving the humanitarian crisis.
The fund estimates a budget break-even oil price of $111.2 per barrel in 2014, up from $106.1 last year. Brent crude oil fell towards $85 a barrel on Monday amid abundant supply and global economic growth concerns.
However, the IMF expects higher oil output of 3 mbpd in 2015 verses 2.9 million in 2014, and forecasts a fiscal gap of just 0.6 per cent of GDP in 2015.
If the fighting was to engulf Baghdad and the south, Iraq's oil exports could fall by half, roughly 1.5 per cent of global consumption, from current levels, with only half of that offset by higher production from global spare capacity, the IMF warned.
Related Articles
Feb 13,2016
PARIS — Oil prices may have rebounded off 12-year lows struck last month, but any hope for a broader recovery in the market would be misplac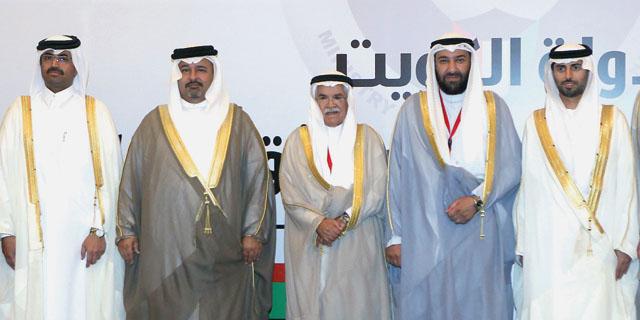 Sep 11,2014
Demand for oil is feeling the squeeze of weak growth in Europe, slowdown in China and abundant supplies, the International Energy Agency (IEA) said on Thursday.
Apr 08,2014
Growth in Egypt's economy is expected to remain sluggish this year as political uncertainty keeps tourists and foreign investors away, the International Monetary Fund (IMF) said Tuesday.
Newsletter
Get top stories and blog posts emailed to you each day.