You are here
Irish economy surges at fastest rate in Europe
By AFP - Mar 12,2015 - Last updated at Mar 12,2015
DUBLIN — Ireland's economy grew at the fastest rate in the European Union (EU) last year, data showed Thursday as the eurozone nation added it would repay more International Monetary Fund (IMF) bailout loans early.
Output soared 4.8 per cent in 2014, boosted by both domestic demand and strong exports, after Ireland emerged from an international bailout in late 2013, the Central Statistics Office (CSO) said.
That was far higher than the EU average of 1.3 per cent and the eurozone average of just 0.9 per cent.
It represents the strongest Irish growth rate since 2007, the year before Ireland's then-booming economy collapsed.
The economy had expanded by just 0.2 per cent in 2013, which was unchanged from the prior estimate.
Ireland enjoyed strong growth after it became the first of the financially-rescued eurozone countries to exit its bailout programme following deep cuts in state spending, hefty tax rises, structural reforms and the sale of state assets.
"Economic growth is now more broadly balanced, exports are contributing due to competitiveness gains while the domestic economy is now also contributing positively too," said Finance Minister Michael Noonan.
"All sectors of the economy grew last year. We will now build on this recovery by continuing to introduce measures that drive growth and create jobs," he added.
Ireland was rescued by the EU and the IMF with an 85-billion-euro bailout in November 2010.
The country's economy crashed in 2008 after a decade of almost double-digit growth fuelled by a cheap credit and a booming construction and property sector in what became known as the "Celtic Tiger".
Domestic demand
There were other positive indicators at a domestic level, with consumer expenditure growing 1.1 per cent last year.
"That's a really big deal," said Stephen Kinsella, senior lecturer in economics at the University of Limerick. "A large amount of the built-up demand that's been there over the last number of years is being released and that's a sign of confidence."
On a more downbeat note, the CSO also revealed Thursday that the Irish economy experienced a sharp slowdown in the final three months of 2014.
The economy expanded by just 0.2 per cent in the fourth quarter of last year, after 0.4 per cent growth in the previous three months.
The European Commission also forecasts Ireland's economy will be the fastest growing in the EU again this year with growth of 3.5 per cent.
The Dublin government's official 2015 growth forecast stands at 3.9 per cent but this figure will be updated next month, Noonan said.
According to economist Alan McQuaid of Merrion Stockbrokers, Ireland will benefit from growing economies in its two largest trading partners, the UK and the US.
"The sharp fall in the euro will be a huge plus for Ireland too. Taking all the relevant factors into consideration, it now looks like growth will be 4 per cent plus again this year," he said.
IMF loans
Noonan also confirmed Thursday that Dublin will proceed with repaying a further 5.5 billion euros ($5.84 billion) to the IMF several years early, as Dublin replaces expensive bailout debt with more favourable debt.
Dublin will now have paid over 18 billion euros of the 22.5 billion euros borrowed from the IMF at a cheaper cost than planned.
"This early repayment of the majority of IMF loans will deliver savings of over 1.5 billion euros over the lifetime of the loans," Noonan indicated.
Earlier Thursday, Ireland raised 1 billion euros of debt with a maturity of 30 years at a yield of 1.31 per cent.
Dublin is selling the economic recovery as its key message ahead of next year's general election but many people have yet to benefit, with unemployment still above 10 per cent.
A number of large anti-austerity protests last year coincided with a drop in support for the government parties in opinion polls.
Related Articles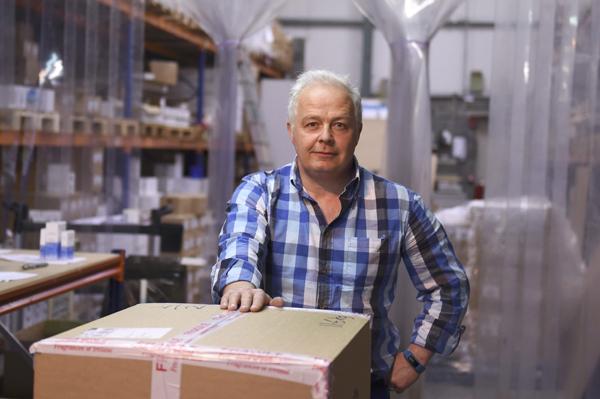 May 12,2016
KILMACANOGE, Ireland –– Irish perfumier David Cox is preparing for a sales drive across the sea in Britain, but fears that if the country vo
Sep 28,2015
DUBLIN – Ireland may bring in legislation to link residential rents to the rate of inflation and temporarily control soaring rental costs, t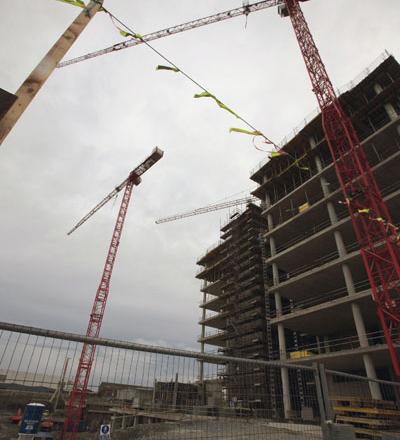 Sep 29,2014
Ireland is mounting a spirited fight back from economic collapse but as recovery takes hold, a housing shortage has sparked talk of another dangerous property bubble.
Newsletter
Get top stories and blog posts emailed to you each day.