You are here
Japan passes record $937 billion budget
By AFP - Mar 22,2014 - Last updated at Mar 22,2014
TOKYO — Japan passed last week its biggest-ever budget, a $937 billion spending package aimed at propping up growth as consumers brace for the country's first sales tax hike in over 15 years.
A total of 136 lawmakers in the 242-member upper house, controlled by the ruling Liberal Democratic Party, voted for the package, against 102 opposition votes, a parliamentary spokesman said.
The passage came after the lower house last month approved the 95.88 trillion yen ($937.4 billion) budget for the fiscal year starting in April.
The new budget comes as Tokyo pushes for speedy implementation of a $50 billion stimulus package specially designed to protect Japan's fragile economic recovery, as sales taxes rise to 8 per cent from 5 per cent on April 1 — the first hike since the late nineties.
The increase is seen as crucial to bringing down Japan's eye-watering national debt, which is proportionately the worst among rich nations.
But there are fears it will derail Prime Minister Shinzo Abe's policy blitz, dubbed Abenomics, aimed at kickstarting the world's third-largest economy after it suffered years of growth-denting deflation.
"I would like to continue making strong efforts to end deflation and grow the economy," the conservative Abe told a parliamentary session Thursday.
The proposed package — up from 92.61 trillion yen for the current fiscal year — is seen as key to paying for Japan's snowballing health and social welfare costs.
The country's rapidly ageing population is putting pressure on the public purse, while low birthrates are threatening to create a demographic time bomb for the heavily indebted nation.
Japan's projected primary balance deficit — the shortfall between what the government takes in and what it spends, apart from debt-servicing — is expected to shrink by 5.2 trillion yen to 18.0 trillion yen.
That means Japan's national debt, now more than twice the size of the economy, will continue to rise, but at a slower pace.
Public spending projects are part of the proposed budget as well as plans to upgrade Japan's defence forces, as China bulks up its military and fears remain over North Korea's nuclear arms potential.
Separately, Bank of Japan (BoJ) Governor Haruhiko Kuroda on Thursday marked his first year in the job, with critics giving a mixed report card on his unprecedented monetary easing programme.
Abe hand picked the former Asian Development Bank boss to help lead Tokyo's bid to jumpstart growth and reverse years of deflation which held back the once world-beating economy.
Within weeks of stepping into the job on March 20 last year, Kuroda had unleashed a vast asset-buying programme — similar to the US Federal Reserve's quantitative easing — which sought to pump huge amounts of money into the financial system.
The move, which sharply weakened the yen, was meant to jerk the economy out of its slumber and create lasting inflation in a country where falling prices had become the norm.
While deflation may sound good for consumers, it means people tend to put off buying in the hope of getting goods cheaper down the road, hurting producers.
The BoJ programme was aimed at changing that psychology.
Deflationary "expectations — a sense that prices would not increase — became entrenched", Kuroda said in a speech last week.
"In order to escape such a situation, it has become necessary to pursue a policy that quickly and drastically changes people's sense that prices will not increase," he added.
The conservative Abe, who swept to power in late 2012, had openly criticised Kuroda's predecessor Masaaki Shirakawa for not doing enough to stimulate growth, a rare public rebuke that sparked fears the BoJ's independence was under attack.
On Thursday, Kuroda gave some credit to his BoJ predecessors, saying that earlier policy has yielded results "to some extent" during 15 years of deflation. But he noted that it "was not sufficient" to keep falling prices from becoming entrenched.
Tokyo's more recent efforts appear to be gaining traction. The weaker yen boosted the profitability of exporters like Toyota and Sony, and set off a 57 per cent rally in the Nikkei 225 stock index in 2013, its best annual run in over four decades.
Growth led Group of 7 nations in the first half of last year, although the pace has slowed since, while business confidence remains high and inflation appears to be taking hold.
Recent data showed consumer prices logged their first annual rise for five years in 2013, and land prices are up in major cities for first time since the global financial crisis in 2008. Big firms have also heeded Abe's call for wage hikes.
Kuroda gets 'high marks'
"Generally speaking, the market has given high marks to Mr. Kuroda's BoJ, and I agree with the consensus view," said Yoshiki Shinke, chief economist at Dai-ichi Life Research Institute.
"There were some who were sceptical about the effectiveness of his massive easing measures, but actually the yen fell while stock prices rallied. This is in sharp contrast to the BoJ's past policies that were often criticised as too little, too late," he added.
Some critics have dismissed the plan as a money printing exercise that will leave Japan in bigger debt. The country already has the heaviest debt burden among rich nations at more than twice the size of the economy, a figure that promises to expand as a rapidly ageing population strains the public purse.
David Beim, a finance professor at New York's Columbia University, cast doubt on whether the BoJ's attempts to pump money into the financial system through reserve-rich commercial banks was having much impact.
"What is in theory supposed to happen is that, as the central bank expands its balance sheet, the commercial banks expand theirs, thereby expanding the money supply... which stimulates the real economy," he said in a recent e-mail to AFP. "But when commercial banks already have massive excess reserves, this does not happen."
There is also growing scepticism among analysts and even some bank board members about the BoJ's ambitious target to hit 2.0 per cent inflation by the end of next year.
A recent poll by Kyodo News showed nearly three-quarters of Japanese people felt no effect from Abe's spending-and-easy-money blitz.
The tax increase has boosted speculation the BoJ would be forced to further expand its easing plan to protect the economy amid fears consumers will be scared off by higher prices.
"How to deal with market expectations that the BoJ will announce fresh easing is a delicate matter. If the BoJ holds off, that may disappoint markets," Dai-ichi's Shinke said.
"On the other hand, if the bank announces additional easing, that means the current easing programme was not sufficient and that the economy is not living up to the bank's expectations," he added.
Related Articles
Jan 30,2016
TOKYO — The Bank of Japan (BoJ) unexpectedly cut a benchmark interest rate below zero on Friday, stunning investors with another bold move t
Apr 01,2014
Prices rose across Japan Tuesday as a controversial sales tax rise came into effect, with everything from beer to washing machines costing more, sparking fears a drop in consumer spending will derail a nascent economic recovery.
Mar 30,2014
Japan is bracing for its first sales tax rise in years, with last minute shoppers buying up a host of goods from gold to ice cream, as the government tries to tackle its crushing national debt.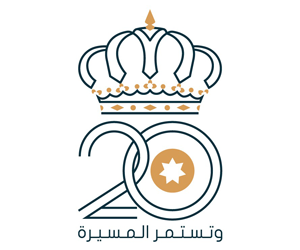 Newsletter
Get top stories and blog posts emailed to you each day.