You are here
Jordan's Hikma to buy Boehringer's US generic drug business
By Reuters - Jul 28,2015 - Last updated at Jul 28,2015
LONDON — Hikma Pharmaceuticals is buying Boehringer Ingelheim's US generic drugs business for about $2.65 billion in cash and stock, the latest in a string of deals in a sector where size can lend a competitive edge.
The Jordanian company, which makes and markets branded and non-branded generic and injectable drugs, said the Boehringer purchase would make it the sixth biggest provider of generic drugs in the United States.
The deal was announced a day after Israel's Teva Pharmaceutical Industries agreed to pay $40.5 billion for Allergan's generic drug business, consolidating Teva's rank as the world's No. 1 generics maker.
The generic drugs sector is highly competitive so economies of scale are important for pharmaceutical companies.
Hikma has been looking to expand in the United States, which accounts for about half of sales. It strengthened its injectable drugs business there when it bought manufacturing assets from Germany's Boehringer last year.
However, Hikma has been particularly keen to boost its share of the non-injected medicine market in the United States.
"We won't be the size of Teva and other big companies, but we will be bigger than many other companies that were ahead of us over the last five years," Hikma CEO Said Darwazah told Reuters.
Shares in the London-listed company rose as much as 8 per cent to 2,253 pence on Tuesday, making them one of the top gainers on the FTSE-100 index. The stock has lost about 13 per cent since its inclusion in the index in March.
Reasonably priced
Besides Teva, other generic drug sector deals this year include Pfizer Inc.'s $15 billion deal for Hospira Inc. in February, Endo International's $8 billion purchase of Par Pharmaceutical in May and Mylan NV's proposed offer for Perrigo Company.
India's Lupin also agreed to buy US peer GAVIS Pharmaceuticals for $880 million this month.
The generics division is Hikma's smallest, bringing in $215 million in 2014, or 15 per cent of sales. However, Hikma is now targeting sales of $725 million to $775 million from the Boehringer businesses in 2017.
Hikma said it will pay $1.18 billion in cash and issue 40 million Hikma shares, or about 16.71 per cent of its issued share capital, for Boehringer's Roxane Laboratories Inc and Boehringer Ingelheim Roxane Inc when the deal closes.
"The price looks reasonable to us given recent deal valuations in the sector and assuming Hikma can deliver on these objectives," Jefferies analysts wrote in a note to clients.
Hikma said the valuation was based on an agreed issue price for the new Hikma shares of 23.50 pounds and an exchange rate of $1.56 to the pound. It also agreed to make milestone payments of up to $125 million as part of the deal, which is expected to close in the fourth quarter this year.
Hikma expects the acquisition to increase adjusted earnings per share in 2016 and to add "very strongly" to adjusted earnings per share thereafter.
Darwazah ruled out any more big acquisitions, saying the company would focus instead on adding products and technology.
Related Articles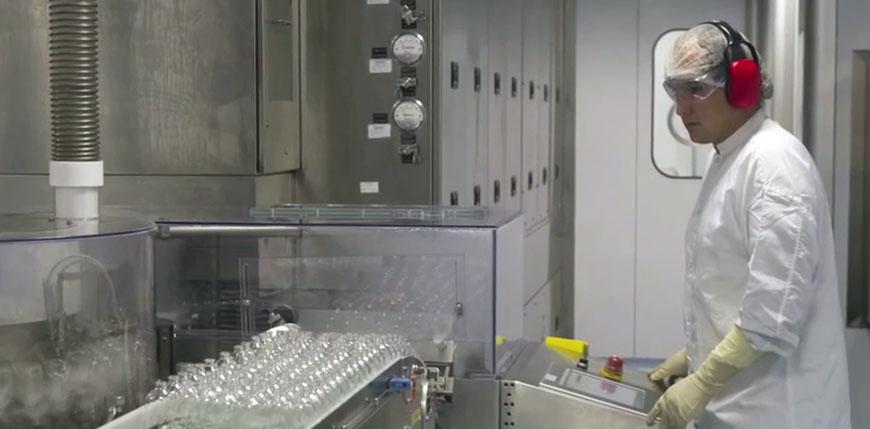 Jul 30,2015
AMMAN – Britain's top share index advanced on Wednesday, with Amman-based Hikma Pharmaceuticals leading the stock market higher on positive
Aug 20,2014
Amman-based Hikma Pharmaceuticals Plc announced on Wednesday a 44 per cent jump in first-half profit helped by a strong performance at its US injectibles business, but the company cut its sales growth forecast for branded drugs citing shipment issues in some North African markets.
May 16,2015
Samih Darwazah, the founder of Hikma Pharmaceuticals, passed away on Friday at the age of 85. 
Newsletter
Get top stories and blog posts emailed to you each day.