You are here
'Jordan galvanises int'l support for sustainable development'
By Oxford Business Group - Sep 07,2016 - Last updated at Sep 07,2016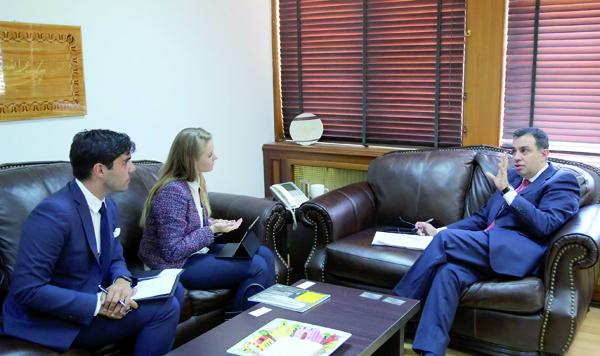 Minister of Planning and International Cooperation Imad Fakhoury speaks to Oxford Business Group in a recent interview in Amman (Photo courtesy of Oxford Business Group)
AMMAN – Forthcoming loans and grants facilitated by the Jordan Compact and the International Monetary Fund (IMF) Extended Fund Facility are aimed at strengthening the Kingdom's macroeconomic stability and enhancing resilience in the face of regional instability and the influx of refugees, Minister of Planning and International Cooperation Imad Fakhoury said.
In a recent interview with Oxford Business Group (OBG), Fakhoury said the financial assistance also aims at keeping Jordan on its path towards sustainable development and increasing prosperity as outlined in the Jordan 2025 Vision.
"Part of this programme emphasises home-grown, structural reforms focusing on promoting investment and employment by boosting the business environment, the competitiveness and productivity of our economy, and implementing structural reforms in the labour market and various sectors such as energy, water and financial," he said, adding that the main item on the fiscal side is to bring the public debt ratio to the GDP to under 77 per cent by 2021.
The full interview with Fakhoury will appear in The Report: Jordan 2016, OBG's latest report on the country's economy. The publication contains a detailed, sector-by-sector guide for investors, alongside contributions from leading personalities, including Minister of Finance Omar Malhas, Minister of Energy and Mineral Resources Ibrahim Saif and Chief Commissioner of the Jordan Investment Commission Thabet Elwir.
Fakhoury told OBG that the proposed holistic approach marked a paradigm shift that "moves us from mainly a refugee response to a resilience-based comprehensive framework" that bridges the divide between short-term refugee and long-term development responses, based on which the Jordan Compact was adopted at the London Donor Conference, held in February of this year.
"One of the pillars of the compact is to attract investment and open the EU market to the sale of domestically made products, which will in turn create jobs primarily for Jordanians and Syrians in areas that do not impact Jordanian jobs," he commented.
In the interview, Fakhoury also talked about the government's new public investment management framework developed alongside the World Bank to create a unit in the ministry responsible for how future public capital expenditure should be implemented and funded with a focus on impact and efficiency, as well as maximising Public Private Partnerships schemes to deliver public infrastructure and expenditure.
OBG is a global publishing, research and consultancy firm, which publishes economic intelligence on the markets of the Middle East, Africa, Asia, and Latin America and the Caribbean.
Related Articles
May 18,2016
AMMAN — Oxford Business Group (OBG), a global publishing firm, will prepare a report on the efforts exerted by the Jordan Invest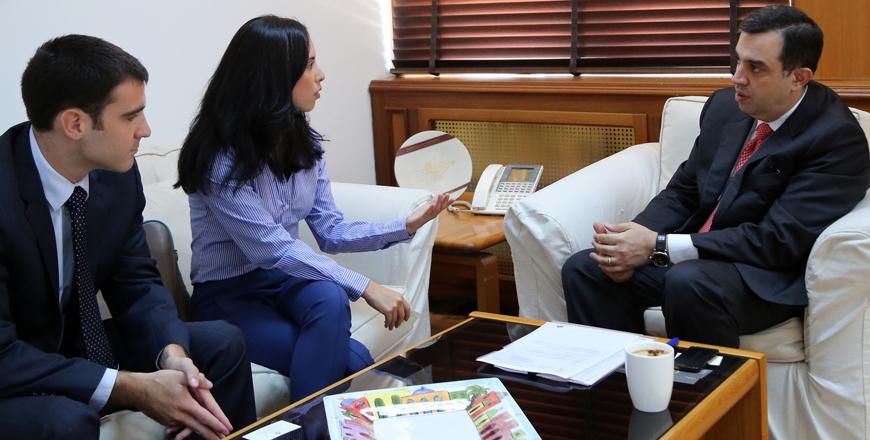 Sep 03,2015
AMMAN — Oxford Business Group (OBG) announced in a press statement this week that it will be publishing a wide-ranging interview with Planni
Jul 01,2016
AMMAN — Jordan plans to introduce a programme of far-reaching structural reforms to counter economic challenges, Finance Minister Omar Malha
Newsletter
Get top stories and blog posts emailed to you each day.