You are here
Jordan, Tunisia agree joint activities
By Petra - Feb 17,2016 - Last updated at Feb 17,2016
TUNIS — Jordanian and Tunisian economic business representatives on Tuesday night agreed to organise comprehensive joint activities (Jordanian-Tunisian Week) regularly in both countries.
According to a recommendation endorsed by the Jordanian-Tunisian business forum, both countries' chambers of commerce and industry will organise the week each May in Jordan, and during September in Tunisia.
The forum also recommended organising the mechanism of exchanging information through an electronic gate that would contribute to enhancing economic information on both countries via Amman Chamber of Commerce and Tunis Chamber of Commerce and Industry.
The forum also recommended discussing the possibility of establishing one regular maritime route and another air route via each country's national carrier or a maritime route between the countries of Aghadir agreement, which includes Egypt and Morocco in addition to Jordan and Tunisia.
The four countries signed the agreement in 2004 to increase commercial exchange among them from one side, and with the European Union (EU) from the other.
The Aghadir agreement went into effect in 2006 following the completion of the certification procedures in the four countries, and it was first implemented in March 2007 after customs departments received notices of its implementation.
The forum also recommended exempting Tunisian businesspeople from visas to Jordan, especially that Tunisia exempted Jordanians from visas last year.
Related Articles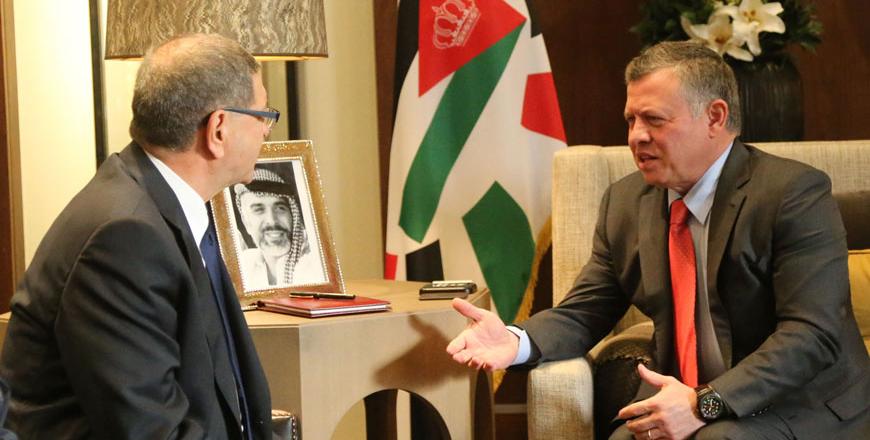 Dec 07,2015
AMMAN — His Majesty King Abdullah on Monday stressed the need for a strategic and comprehensive counterterrorism approach, underlining
Feb 16,2016
TUNIS — Amman Chamber of Commerce (ACC) President Issa Murad on Tuesday called for establishing investment and commercial alliances between
Oct 20,2015
AMMAN — Amman Chamber of Commerce (ACC) President Issa Murad on Tuesday said the chamber will organise an official visit for a "huge" Jordan
Newsletter
Get top stories and blog posts emailed to you each day.