You are here
JPMC brings Chinese firm on board to upgrade Jordanian phosphate, fertiliser industry
By Mohammad Ghazal - Sep 15,2014 - Last updated at Sep 15,2014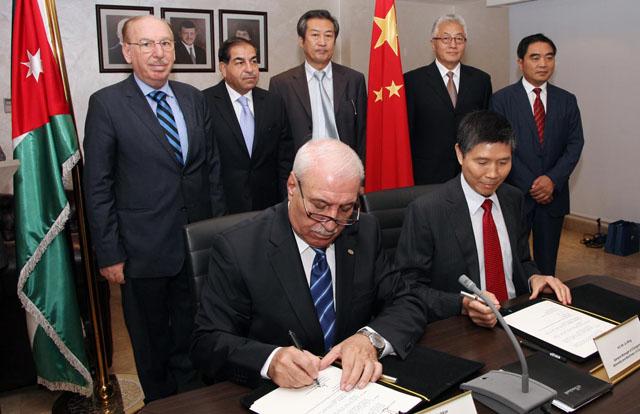 AMMAN — Jordan Phosphate Mines Company (JPMC) and China's Chongqing Minmetal and Machinery Import and Export Co., Ltd. will build a fertilisers factory in Aqaba, under a memorandum of understanding signed between both parties on Monday.
The cost of the first phase is estimated at $350 million and it will produce several types of high value-added products to meet the demands in international markets, JPMC Chairman Amer Majali said in remarks to The Jordan Times on Monday.
According to the company, the two sides will engage in detailed discussions to reach a final agreement and will start conducting feasibility studies to determine the quality and the volume of products to be manufactured through the facility in Aqaba.
The factory is expected to consume 1.5 - 2 million tonnes of raw phosphate annually.
"The new facility is part of the company's strategy to optimally utilise raw phosphate and turning it into high value-added products instead of exporting it as raw materials," Majali said.
He added that international markets are in need of specific high value-added fertilisers to improve agricultural production and efficiency, noting that Jordanian and Chinese experts will cooperate on meeting this demand.
Majali noted that previous deals were agreed with Indonesia to build some facilities for production of phosphoric acid and fertilisers.
According to media reports, state-owned fertiliser producer PT Pupuk Kalimantan Timur (Pupuk Kaltim) reached a deal with JPMC to build four plants in Bontang, East Kalimantan.
Two of the plants that are expected to be completed in three years will produce 200,000 tonnes of phosphoric acid and 600,000 tonnes of sulfuric acid each year.
Related Articles
Mar 04,2014
The first shipment of non-commercial raw phosphate is on its way to Indonesian ports, Jordan Phosphate Mines Company (JPMC) Chairman Amer Majali said on Tuesday.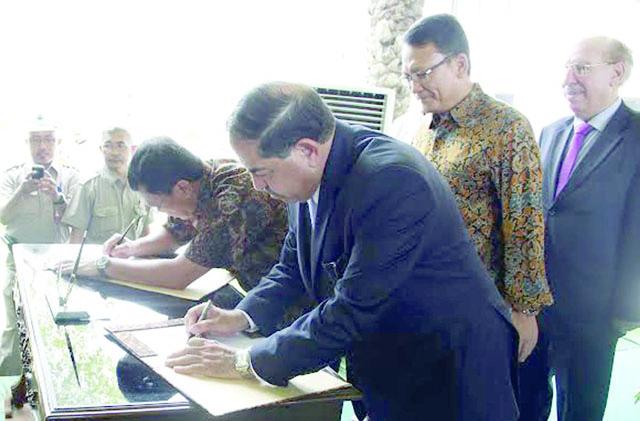 Oct 19,2014
The Jordan Phosphate Mines Company (JPMC) on Sunday inaugurated a fertiliser factory in Indonesia, marking its first strategic venture abroad.  
Nov 21,2015
AMMAN – The Jordan Phosphate Mines Company (JPMC) announced Saturday plans to set up a fertiliser plant in Indonesia as part of its expansio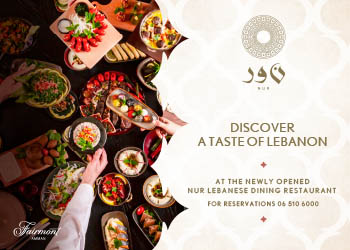 Newsletter
Get top stories and blog posts emailed to you each day.