You are here
Labour's manifesto assures Britons on economic issues
By AFP - Apr 13,2015 - Last updated at Apr 13,2015
MANCHESTER, United Kingdom — Opposition leader Ed Miliband insisted he was ready to be Britain's next prime minister as he launched a manifesto Monday designed to boost his party's reputation on the economy before the May 7 election.
Miliband sought to reassure voters that his centre-left Labour Party would manage the economy responsibly while outlining "a plan to change our country" by handing more wealth to low and middle income families.
Labour has been virtually tied with Prime Minister David Cameron's Conservatives in opinion polls ahead of next month's general election which looks set to yield another coalition or minority government.
But with 24 days to go, the economy remains one of the party's main weak spots and polling suggests voters trust Labour less on the issue than the centre-right Conservatives.
Labour's record on the economy while in government between 1997 and 2010 under Tony Blair and Gordon Brown is also frequently attacked by the Conservatives, who blame the party for running up a budget deficit of some £90 billion (124 billion euros, $130 billion).
"I'm ready. Ready to put an end to the tired old idea that as long as we look after the rich and powerful, we will all be OK," Miliband told activists during a speech in Manchester, northwest England. "I know Britain can be better."
'Like an alcoholic
with vodka'
Labour is promising to cut the deficit every year until it is eradicated, although it has not said exactly when this will be.
It is also detailing how each manifesto pledge will be paid for, with no extra borrowing.
The Conservatives said Miliband's plan lacked credibility while the leader of the Liberal Democrats (lib Dem), junior partners in Cameron's coalition government, compared Labour's relationship with debt to an alcoholic's with vodka.
"The Labour Party saying they have no plans for additional borrowing is like an alcoholic who consumes a bottle of vodka every day saying they have no plans to drink more vodka," Lib Dem leader Nick Clegg told reporters. "It's a dangerous addiction."
Clegg later insisted he had not intended to "cast aspersions on people who are grappling with alcoholism".
Labour says its plans for reducing the debt would hurt ordinary, middle-income families less than the cuts to public services announced by Cameron's Conservatives, who have been in power as the coalition's senior partners since 2010.
Instead, it intends to make wealthier taxpayers shoulder more of the burden through policies such as the "mansion tax", which would hit homes worth £2 million or more, and increasing income tax for those earning more than £150,000 a year.
Trouble in Scotland
Some business leaders warn that a Labour government could damage Britain's economic recovery.
Earlier this month, over 100 signed an open letter backing the Conservatives, including some who had previously backed Labour under Blair and Brown, who took a more business-friendly approach.
Commentators say Miliband, who has struggled with a geeky public image since defeating his brother David to become Labour leader in 2010, has turned in some strong personal performances on the campaign trail.
But his hopes of moving into Downing Street after the election could be dashed by an expected collapse for the party in Scotland, one of its traditional strongholds, due to surging support for the Scottish National Party (SNP).
The pro-independence SNP is expected to take the majority of Scottish seats and its leader Nicola Sturgeon is talking up the prospect of a post-election deal with Labour to prop it up in a minority government.
Related Articles
May 05,2015
Britain's political leaders on Tuesday began a final push for votes ahead of this week's knife-edge election, even as they prepared for the likelihood of protracted coalition talks once polls close.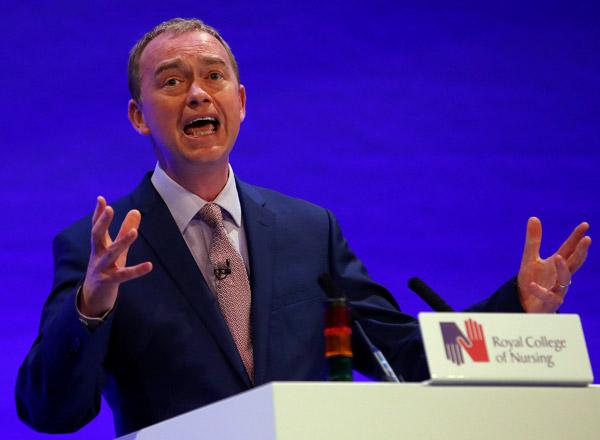 May 17,2017
LONDON — Britain's Liberal Democrat Party, trailing significantly behind Prime Minister Theresa May's Conservatives and the opposition Labou
May 09,2015
Britain awoke to a new political landscape on Saturday after a shock election victory for Prime Minister David Cameron that decapitated the opposition and bolstered secessionists in Scotland.
Newsletter
Get top stories and blog posts emailed to you each day.