You are here
Minister defends UK's Brexit plan amid party, business concern
By AFP - Jul 09,2018 - Last updated at Jul 09,2018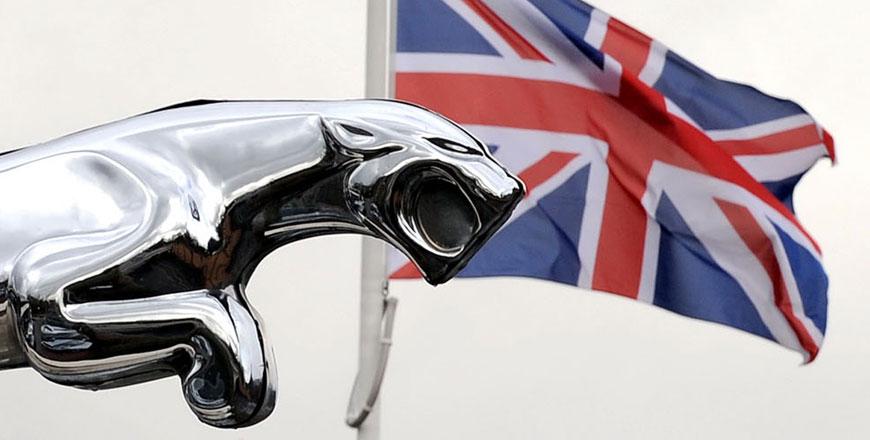 In this file photo taken on March 25, 2008, shows a silver Jaguar emblem outside a Jaguar car sales dealership in Manchester, northwest England. Iconic British carmaker Jaguar Land Rover warned on Thursday that a 'bad' Brexit deal could jeopardise planned investment of more than $100 billion, upping corporate pressure as the government heads into crucial talks (AFP photo)
LONDON — A senior British minister on Sunday defended the government's plan to adopt EU rules on goods after Brexit, amid anger from MPs who want a cleaner break and concerns it will still harm business.
Environment Secretary Michael Gove, a leading Brexit supporter, admitted the proposal thrashed out by Cabinet ministers during a day-long meeting on Friday was not perfect.
But he told the BBC: "I'm a realist", adding: "All of the important areas where an independent country chooses to exercise sovereignty, Britain will be able to do so."
He stressed that Britain was leaving the European Union as planned in March, adding: "You shouldn't make the perfect the enemy of the good."
Prime Minister Theresa May said that after agreeing a common approach, she now expected years of ministerial in-fighting on Brexit to end.
But Sunday's newspapers were full of reports of rebellion within her Conservative Party.
"There is a lot of unhappiness," eurosceptic MP Bill Cash told Sky News television, questioning if the proposal would lead to a "proper Brexit".
On the other side of the debate, more than 100 British entrepreneurs and businessleaders said the plan was not enough to avoid disruption, and urged Britain to stay in the EU's customs union.
Dutch electronics giant Philips also warned that any changes to current free trade agreements posed a "serious threat" to the competitiveness of its British operations.
Johnson's criticism
May's plan would create a free trade area with the EU for goods, to protect supply chains in areas such as manufacturing, while maintaining flexibility for Britain's dominant service sector.
It is unclear whether Brussels will accept this, after repeatedly warning Britain it cannot "cherry-pick" bits of its single market.
Foreign Secretary Boris Johnson, a leading Brexit supporter, was widely reported to have described the plan as a "turd" before agreeing to support it.
Former Conservative leader Iain Duncan Smith said it appeared to run contrary to promises to leave the EU's single market and customs union.
"If the public perceive that not to be delivered then the government, I'm afraid, will suffer the consequences at the next election," he told the Sunday Telegraph newspaper.
Business warnings
The opposition Labour party, by contrast, said the plan was "unworkable" and urged MPs to back Britain's continued membership of the customs union, which will be put to a vote in the House of Commons on July 16.
A group of entrepreneurs, including the founders of Innocent Drinks, food chain Pret a Manger, bookshop Waterstones and fashion retailer Net-A-Porter among others, urged them on.
"The cost, complexity and bureaucracy created by crashing out of the customs union and adopting alternative arrangements is the last thing that our businesses need as we seek to grow," they said in an open letter reported in The Times.
Philips meanwhile became the latest firm to publicly warn about a break in EU-UK ties, after Jaguar Land Rover, BMW and Airbus all spoke out.
The Amsterdam-based group employs around 1,500 people in Britain, most notably at its baby care products-for-export factory in Suffolk.
"I am deeply concerned about the competitiveness of our operations in the UK, especially our manufacturing operations," Chief Executive Frans van Houten said in a statement to AFP.
"We estimate that the cost of the [Philips'] exported products will increase substantially under any scenario that is not maintaining the single customs union," he said.
He added: "We need to do worst case scenario planning."
Newsletter
Get top stories and blog posts emailed to you each day.