You are here
Murad calls for alliances between Jordan and Tunisia
By Petra - Feb 16,2016 - Last updated at Feb 16,2016
TUNIS — Amman Chamber of Commerce (ACC) President Issa Murad on Tuesday called for establishing investment and commercial alliances between Jordan and Tunisia to enhance bilateral economic relations.
At the inauguration ceremony of the Jordanian-Tunisian business forum in Tunis, Murad expressed hope that these partnerships would make an example for Arab-Arab complementary economic ties, stressing the importance of drawing up an action plan to achieve this.
The Jordanian private sector looks forward to translate the "solid" political and popular relations with Tunisia into "distinguished" economic facts to boost commercial, investment, and economic ties through new mechanism of cooperation, he said.
Jordanian exports to the North African country in 2015 reached JD12 million, compared to JD5 million worth of Tunisian exports to the Kingdom, Murad noted, describing these numbers as humble and not meeting the minimum required level of the targeted bilateral economic bonds.
He also highlighted the importance of utilising agreements signed between Jordan and Tunisia, which reached 16 deals covering several economic sectors and activities, such as the Aghadir agreement which would enhance both countries' exports to the European markets once it is employed the right way.
Jordan, Tunisia, Morocco and Egypt are signatories of the Aghadir agreement, which they signed in 2004 to increase commercial exchange among the four countries from one side, and with the European Union (EU) from the other.
The Aghadir agreement went into effect in 2006 following the completion of the certification procedures in the four countries, and it was first implemented in March 2007 after customs departments received notices of its implementation.
Tunisian Commerce Minister Mohsen Hassan said his country, whose purchases from the EU account for some 75 per cent of total imports, is currently working on diversifying its import base through targeting Arab, African and Russian markets, and considering the signing of a free trade agreement with the US.
Tunisian Chamber of Commerce and Industry President Munir Muakhir said his country seeks to enhance its status in many countries and economic and regional consortiums, including Jordan.
He also described the Jordanian-US free trade agreement as successful, and noted that Tunisia can consequently benefit from it by promoting its products through Jordan at preferential prices.
The Jordanian economic delegation, comprising 40 business people of different sectors, arrived in Tunisia on Monday on a five-day official visit to review commercial and investment opportunities aimed at enhancing bilateral commercial exchange.
Related Articles
Feb 17,2016
TUNIS — Jordanian and Tunisian economic business representatives on Tuesday night agreed to organise comprehensive joint activities (Jordani
Oct 20,2015
AMMAN — Amman Chamber of Commerce (ACC) President Issa Murad on Tuesday said the chamber will organise an official visit for a "huge" Jordan
Feb 20,2016
TUNIS — A Jordanian delegation held several meetings with Tunisian officials last week, during which they discussed challenges facing the fl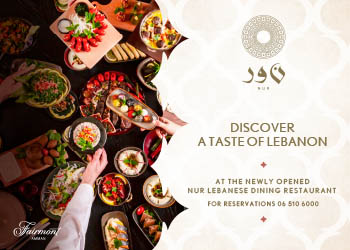 Newsletter
Get top stories and blog posts emailed to you each day.