You are here
New York Asian art sales suffer from Chinese slowdown
By AFP - Mar 26,2016 - Last updated at Mar 26,2016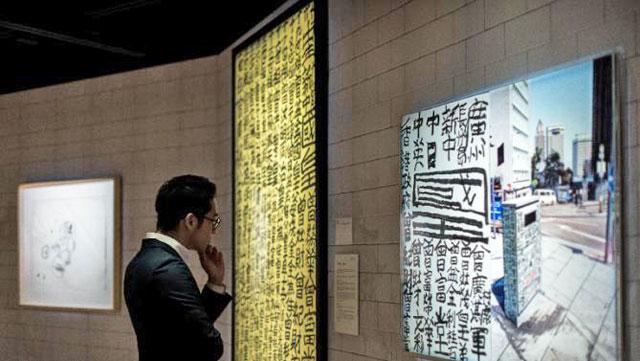 A man looks at an artwork by Tsang Tsou Choi during a preview of an exhibition titled 'They would be kings' held by the Sotheby's auction house in Hong Kong on March 18 (AFP photo)
New York — Sales during a week dedicated to Asian art in New York were impacted by slowing economic growth in China, even as demand for the most prestigious pieces stayed strong, experts said Friday.
In total, organisers indicated that sales reached $130 million during the eighth rendition of Asia Week New York, which involved five auction houses and 45 galleries.
That's only slightly more than a third of last year's record of $360 million, which included the sales of the collection of US art dealer and Asia specialist Robert Ellsworth that brought in $132 million.
"The week was complicated. That's not a big surprise," said Christophe Hioco, a French gallerist specialised in Asian antiques and an Asia Week New York regular.
The China's economic slowdown weighed on the week's sales, even if the market certainly didn't collapse — far from it, according to Hioco.
"The market has to adjust. People maybe didn't anticipate or understand that the market isn't the same it was a year ago," he added.
Lark Mason, chairman of Asia Week New York, painted a mixed picture.
"The high end of the market showed considerable strength with many quite robust sales," he said. But "there were unquestionable areas of weakness in the mid level and at the lower end of the market".
"The very best quality objects are highly sought after by a very small group of individuals that are willing to spend whatever," he added. "They are not affected by a short cyclical downturn."
Other buyers focused on mid level and lower level works, however, are much more impacted by an economic downturn because they don't have the resources to spend anymore, Mason elaborated, noting that "a lot of these individuals just dropped out of the market".
"I believe it is that part of the market that was overheated," Mason continued.
While fewer in number, Chinese buyers still attended the event, Hioco said.
Notably absent, however, were speculators, particularly at the mid or lower level, according to Mason.
"The appetite for Asian art is still strong despite the economic slowdown," said a spokesperson for auction house Christie's.
Separately, a survey showed that the Chinese art market plummeted last year, with auction sales of living artists' works falling by 45 per cent as slowing growth and a corruption crackdown under President Xi Jinping took their toll.
By far, the most valuable artist was ink painter Cui Ruzhuo, 72, who is known for his large-scale traditional landscapes, said wealth publisher the Hurun Report, which collated auction results for the 100 most lucrative Chinese artists.
Cui's works fetched $120.4 million, it indicated, far ahead of second-placed oil painter Zeng Fanzhi, who saw his sales value crash by 62 per cent.
There were no figures to indicate whether the average price of individual works had decreased.
"A heady mix of the continued anti-corruption campaign, which has put a stop to gifting art to government officers, and a slowdown in the economy have combined to see both sales and the number of top works at auction pretty much halve," said Hurun Report Chairman Rupert Hoogewerf.
Growth in the world's second-largest economy slowed to its weakest in a quarter of a century last year at 6.9 per cent, a far cry from the double-digit boom years of the past.
Even so, greater China surpassed the US last year to become home to the largest population of billionaires in the world, Hurun said in a previous report, indicating an increase in the pool of potential super-wealthy art collectors.
The 100 artists' auction sales totalled $565 million.
Only three artists on the list were women. They included Chen Peiqiu, age 94, at number 16.
A surprising new entry was Jack Ma, chief executive officer of Internet giant Alibaba, whose inclusion came courtesy of a collaborative painting he executed with Zeng Fanzhi that sold at Sotheby's in Hong Kong for $5.3 million.
'I worship Mao'
Cui was one of just eight artists who saw an increase in sales, with his revenues up 69 per cent from 2014.
He made headlines last April when an eight-panelled snowy mountainscape of his sold for $30 million at Poly Auction in Hong Kong, the highest ever by a living Asian artist.
At the same auction the year before, another of his landscapes that sold for $3.7 million was mistaken for rubbish and thrown out by cleaners, with Cui telling the Wall Street Journal: "I believe it was an accident."
Though many believe China's art market has been overheated in recent years, Cui told fellow artists that it was a national imperative to increase the value of their work.
"Our current downturn and backwardness shouldn't discourage us; we artists should unite together and for the sake of our art market and our nation walk out towards the world, hand in hand, striving ardently together," he said.
Huang Jiannan, a self-taught artist ranked seventh on Hurun's list, saw the auction value of his works drop by 45 per cent last year, but he shrugged off the loss.
"These statistics measure the flow of my works in the market — it has nothing to do with me. I don't get the money from these sales directly," he told AFP.
He pointed to a Mao pin on his lapel. "I worship Mao Zedong."
Huang's auction sales totalled $13.1 million last year, according to Hurun.
Critics such as Xie Chunyan believe that focusing on auction values is a poor judge of Chinese artists' worth:
"Just because this little British guy Hoogewerf says he wants to find a common standard to measure things 1, 2, 3 doesn't mean that this is the best method," he said.
Related Articles
Feb 24,2014
The Chinese government will decentralise authority, be more transparent and adopt a "zero tolerance" attitude to corruption this year as it deepens its fight against graft, reported state media, citing Premier Li Keqiang.
Oct 15,2015
SHANGHAI — The number of billionaires in China has overtaken that of the United States for the first time, an annual survey said Thursday, c
Mar 02,2014
The Geneva Motor Show will kick off this week on an optimistic note as the long-suffering European car market appears to finally have swerved out of the slow lane.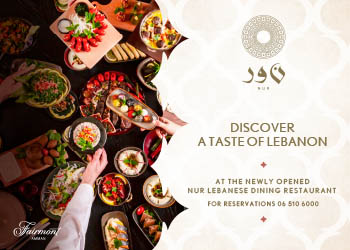 Newsletter
Get top stories and blog posts emailed to you each day.