You are here
Obama proposes $3.99 trillion budget
By Reuters - Feb 02,2015 - Last updated at Feb 02,2015
WASHINGTON — President Barack Obama on Monday proposed a $3.99 trillion budget for fiscal year 2016 that sets up a battle with Republicans over programmes to boost the middle class that are funded by higher taxes on corporations and wealthy Americans.
The budget foresees a $474 billion deficit, which is 2.5 per cent of US gross domestic product. It projects deficits stabilising at that rate over a 10-year period, senior administration officials said.
Obama's budget fleshes out proposals from his State of the Union address last month and helps highlight Democratic priorities for the last two years of his presidency and the beginning of the 2016 presidential campaign.
But it is as much a political document as a fiscal road map and would require approval from the Republican-controlled Congress to go into effect.
"There are going to be areas where we get big disagreements, but what I want us to focus on is the areas... we have in common," Obama said on NBC's "Today" show.
"And we'll have some battles along the way, but there's going to be a whole bunch of stuff that we can do that's really productive," he added.
The president is scheduled to speak about the budget late Monday from the Department of Homeland Security, a site the White House chose to emphasise its insistence that Republicans fund the agency charged with implementing his controversial executive actions on immigration.
Republicans have said they see room for compromise in areas such as tax reform and infrastructure, but many of Obama's programmes, which were rolled out in the weeks before the budget's release, have landed with a thud.
"When... he devotes his time and energy to talking about the new tax-and-spend policies that progressives like and Republicans universally oppose, he signals to Congress that he is once again looking to argue rather than to legislate," said Keith Hennessey, a former economic adviser to Republican President George W. Bush.
Democrats, however, viewed the budget as a statement of their priorities and a chance to demonstrate that they represent the party that champions middle-income Americans.
"[It] affords him an opportunity to contrast his vision of helping the middle class with the Republican Congress' approach of exacerbating inequality, ignoring the middle class and making the burdens of those who want to enter it even greater," said Neera Tanden, president of the Centre for American Progress, which has close ties to the White House.
Infrastructure, tax reform
The budget achieves some $1.8 trillion in deficit reduction over the next 10 years, officials said, through healthcare, tax and immigration reform, but the forecast assumes Republican support for Obama's programmes, which is unlikely.
Republicans have blocked immigration reform legislation in the House of Representatives, for example, and Obama's budget assumes passage of such a bill.
The administration foresees a continuation of the decline in unemployment, forecasting a rate of 5.4 per cent in 2015. The rate currently stands at 5.6 per cent.
It also proposes a new infrastructure bank, a 6 per cent increase in research and development, and a controversial consolidation of US government agencies. Obama has previously proposed combining trade agencies, but the proposal fizzled.
The budget sets aside $14 billion to strengthen US cybersecurity defences after a spate of high-profile hackings.
It calls for a one-time, 14 per cent tax on an estimated $2.1 trillion in profits piled up abroad by companies such as General Electric and Microsoft, while imposing a 19 per cent tax on US companies' future foreign earnings.
It proposes a 7 per cent rise in US domestic and military spending, ending "sequester" caps with reforms to crop insurance programmes and closing tax loopholes such as one on "carried interest". Those moves would help fund investments in infrastructure and education.
The budget would also reform rules governing trust funds and raise the capital gains and dividend rates to 28 per cent from the current top rates of 23.8 per cent.
In foreign policy, the budget funds efforts to defeat Islamic State militants and support NATO and European allies against Russian aggression, the White House said.
Related Articles
Nov 10,2016
Donald Trump won the presidency by pledging to restore a vanished and golden economic era, when growth roared, factory jobs flourished and A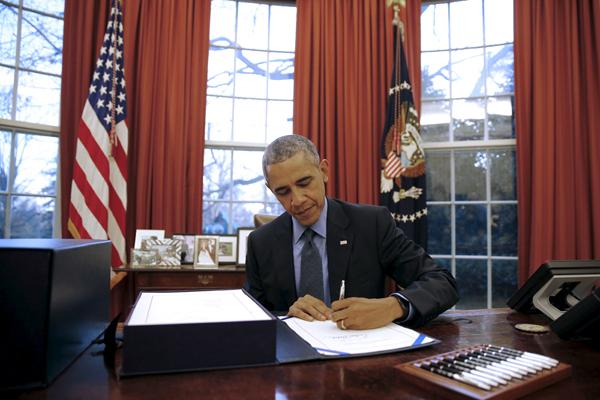 Dec 19,2015
WASHINGTON — China, India and Russia will soon speak with a louder voice at the International Monetary Fund (IMF).After years of opposition,
Nov 05,2014
President Barack Obama faces the prospect of a turbulent final two years in office after Republicans stormed to power in the US Senate, extended their majority in the House of Representatives in a midterm election that was a clear repudiation of the president's leadership.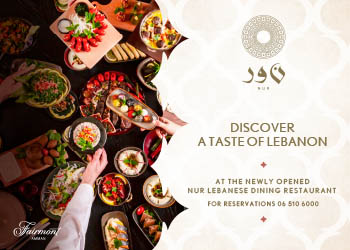 Newsletter
Get top stories and blog posts emailed to you each day.