You are here
Oil freeze deal in doubt as Saudi-Iran tensions spike
By Agencies - Apr 17,2016 - Last updated at Apr 17,2016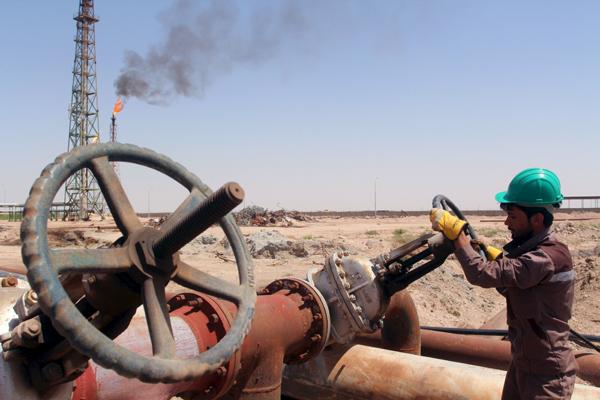 A worker checks the valve of an oil pipe at Al Sheiba oil refinery in the southern Iraq city of Basra, on Sunday (Reuters photo)
DOHA — Saudi Arabia demanded on Sunday that Iran join a global deal on freezing oil output, jeopardising the chances of an agreement between members of Organisation of the Petroleum Exporting Countries (OPEC) and non-OPEC producers that was supposed to prop up the price of crude.
Some 18 countries, including Russia, had been due to meet on Sunday morning in the Qatari capital of Doha to rubber-stamp a deal, in the making since February, to stabilise output at January levels until October 2016.
But the meeting was postponed after OPEC's de facto leader Saudi Arabia told participants it wanted all OPEC members to take part in the freeze, according to OPEC sources.
Riyadh had earlier insisted on excluding Iran from the talks because Tehran had refused to stabilise production, seeking to regain market share after the lifting of Western sanctions against it in January.
After the deal ran into trouble, oil ministers in Doha met with the Qatari Emir Tamim Bin Hamad Al Thani who was instrumental in promoting output stability in recent months.
Following that meeting, a new draft communique emerged containing none of the binding points of the previous outline, sources said.
The document said producers in and outside OPEC should agree to freeze oil production at "an agreeable level" as long as all OPEC countries and major exporting nations participated.
Ministers started talks after 1230 GMT and were still debating the draft almost five hours later, according to sources.
The Saudi and Russian delegations disagreed on the wording, the sources said, dimming the prospects of what would be the first production deal between OPEC and non-OPEC countries in 15 years.
"I am not sure you can call it a freeze," one OPEC source said.
A senior oil industry source said: "The problem now is to come up with something that excludes Iran, makes the Saudis happy and doesn't upset Russia."
Failure to reach a global deal would signal the resumption of a battle for market share between key producers and likely halt a recent recovery in prices.
"If there is no deal today, it will be more than just Iran that Saudi Arabia will be targeting. If there is no freeze, that would directly affect North American production going forward, perhaps something Saudis might like to see," said Natixis oil analyst Abhishek Deshpande.
Supply glut
Brent oil has risen to nearly $45 a barrel, up 60 per cent from January lows, on optimism that a deal would help ease the supply glut that has seen prices sink from levels as high as $115 hit in mid-2014.
Saudi Arabia has taken a tough stance on Iran, the only major OPEC producer to refuse to participate in the freeze.
Deputy Crown Prince Mohammed Bin Salman told Bloomberg that the kingdom could quickly raise production and would restrain its output only if Iran agreed to a freeze.
Iran's Oil Minister Bijan Zanganeh said on Saturday OPEC and non-OPEC should simply accept the reality of Iran's return to the oil market: "If Iran freezes its oil production... it cannot benefit from the lifting of sanctions."
Although a freeze would be a significant step for oil producers, it would have only a limited impact on global supply and the market is unlikely to rebalance before 2017, the International Energy Agency (IEA) said on Thursday.
According to the IEA, a global oil glut that has hit energy companies hard but meant cheap prices for consumers is set to ease by year's end as US shale production slides.
However, the agency said any production freeze possibly agreed by leading oil producers would only have a "limited" impact on supplies.
The 29-nation IEA said the oil market, which for months has been depressed by a vast oversupply, was expected to practically balance out in the second half of the year.
Prices shot to 2016 highs this week and are now well over $40 a barrel after plummeting below $30 early in the year. They are nevertheless far below the $100-a-barrel mark of mid-2014.
The IEA said in its monthly oil market report that it still anticipates "steady oil demand growth and falling non-OPEC supply", referring to producers outside OPEC.
"This scenario is now taking shape and the oil market looks set to move close to balance in the second half of this year," it said.
"We cannot know the outcome but if there is to be a production freeze, rather than a cut, the impact on physical oil supplies will be limited," said the IEA, which gives advice to countries on energy policy.
It added: "With Saudi Arabia and Russia already producing at or near record rates and very little upside seen apart from Iran... any deal struck will not materially impact the global supply-demand balance during" the first half of 2016.
US shale slide 'gathers pace'
Analyst Patrick Dennis, of Oxford Economics, also said he saw a "marginal effect" from the Doha meet.
But he said it "should be seen as a first step towards instilling market discipline, unifying OPEC and eventually bringing Iran back into the fold".
All oil producers, including those in the 13-nation OPEC group but also non-OPEC members like Russia, have suffered from the more than 60 per cent drop in oil prices since mid-2014.
The collapse was due to a global glut caused in large part by US shale oil producers flooding the market.
The IEA said it remained confident that in 2016 global oil demand would grow by 1.2 million barrels per day.
India may overtake China as "the main engine of global demand growth", the agency also noted.
On the supply side, the IEA said it saw signs that an expected slide in US shale production "is gathering pace".
"By early April, the rig count had fallen nearly 80 per cent from the peak seen in October 2014 and more anecdotal evidence is emerging of financial problems taking their toll on the shale pioneers," the IEA said.
Oil surplus declines
The agency said the global oil surplus is expected to fall to 200,000 barrels per day in the second half of 2016, from 1.5 million in the first six months.
While its demand and supply figures are "highly provisional", the agency warned, it added that "there is no doubt as to the direction of travel for the supply/demand balance".
Meanwhile, the pace of Iran's return to the market after the lifting of sanctions under its nuclear deal with world powers has been "more measured than some expected", the IEA said.
Related Articles
Mar 14,2016
LONDON — The Organisation of the Petroleum Exporting Countries (OPEC) on Monday predicted global demand for its crude oil will be less than
Feb 13,2016
PARIS — Oil prices may have rebounded off 12-year lows struck last month, but any hope for a broader recovery in the market would be misplac
Sep 08,2016
ALGIERS — Algeria's energy minister will meet his Saudi counterpart and OPEC's secretary-general in Paris on Friday as part of moves towards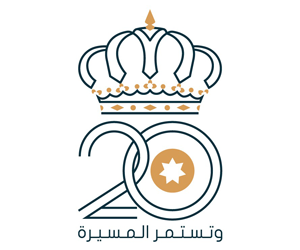 Newsletter
Get top stories and blog posts emailed to you each day.