You are here
Oil may rise to $55 if all producers cooperate — Iran
By Reuters - Nov 19,2016 - Last updated at Nov 19,2016
DUBAI/ DOHA — Iranian Oil Minister Bijan Zanganeh expressed optimism on Saturday about an upcoming Organisation of Petroleum Exporting Countries (OPEC) meeting and said crude prices could jump to $55 a barrel if an agreement is reached and non-OPEC producers cooperate.
"We are receiving positive signals that increase the likelihood of agreement at the meeting... and I'm optimistic about the situation," Zanganeh told state television by telephone, after meeting OPEC Secretary General Mohammed Barkindo in Tehran ahead of the November 30 meeting.
"I think if we can reach an agreement, God willing, the price would rapidly reach above $50 per barrel... If non-OPEC [producers]also cooperate, I don't think $55 per barrel would be out of reach."
Benchmark Brent crude rose by 37 cents to $46.86 per barrel on Friday.
Asked about an OPEC proposal for an output cap of 3.92 million barrels per day for Iran, Zanganeh said: "We have not reached any agreement. We have expressed our views and we look forward to explaining them."
OPEC is moving closer towards finalising its first deal since 2008 to limit oil output, with most members prepared to offer Iran significant flexibility on production volumes, ministers and sources said on Friday.
Iran has been the main stumbling block for such a deal because Tehran wants exemptions as it tries to regain oil market share after the easing of Western sanctions in January.
On Friday, Russia's energy minister said he was "quite optimistic" the OPEC oil cartel will reach an agreement later this month on a planned output cut to shore up prices.
Alexander Novak was speaking after informal talks in Doha with some but not all of his OPEC counterparts ahead of the cartel's meeting in Vienna on November 30.
The cartel's 14 members have been at odds over the details of the production cut agreed in Algiers in September, which is supposed to lead to a wider agreement with non-OPEC producers including Russia.
Iran has refused to join in until it has restored its market share following the lifting of the sanctions in January.
Also, Iraq has asked for an exemption, saying it needs the income to fund its war against the terror group Daesh.
Asked whether he thought Iraq would agree to a freeze or cut at the Vienna meeting, Novak said: "I would say that I am quite optimistic at this point.
"Today's discussions... do instil optimism in me.
"And I believe that the consultations of technical experts, which are going to be held soon, and other consultations ahead of the 30th November meeting... would result in an agreement."
He also told reporters that Russia was willing to limit production to "certain levels".
"We believe that demand will continue to grow.
"Even today we have discussed numbers that demand will grow by 1.1, 1.2 million bpd [barrels per day] next year.
"If we jointly with OPEC can stabilise production and not add to supply then, yes, we believe this will be a very significant step of rebalancing the market."
Saudi Oil Minister Khalid Al Falih also attended Friday's meeting but made no comment as he left and instead gave a thumbs-up sign to reporters.
OPEC ministers agreed in Algiers to reduce production to 32.5-33 million bpd from the 33.47 million pumped in August, the first cut in eight years.
Related Articles
Sep 25,2017
ABU DHABI — The Organisation of Petroleum Exporting Countries (OPEC) will discuss extending production cuts that have boosted oil prices and
Nov 26,2016
DUBAI — Iran is optimistic OPEC can reach a deal on limiting oil supplies and plans to announce its own decision about any output curbs at t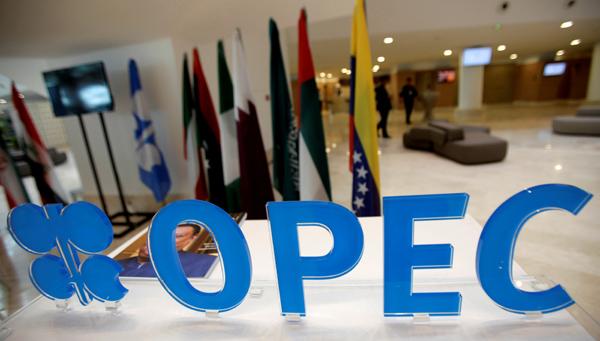 Oct 29,2016
VIENNA — OPEC officials held talks with Russia and other non-cartel members Saturday in Vienna to debate how to implement a plan aimed at cu
Newsletter
Get top stories and blog posts emailed to you each day.