You are here
Oxford University to sell a bond — it's a first
By Reuters - Nov 28,2017 - Last updated at Nov 28,2017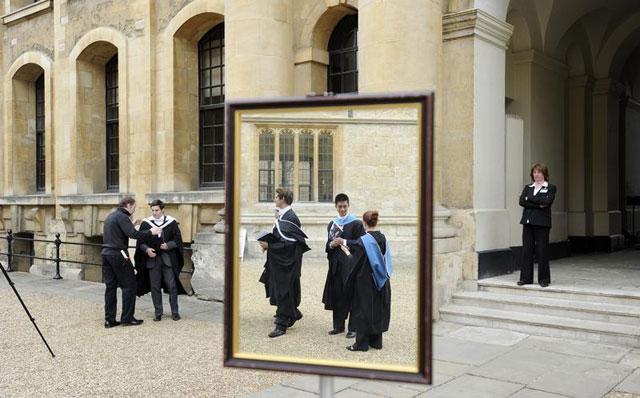 Graduates queue to have their photo taken after a graduation ceremony at Oxford University, Oxford, England, on May 28, 2011 (Reuters file photo)
LONDON — The University of Oxford, the oldest university in the English speaking world, is planning to sell its first bond in the coming days armed with a newly-minted triple A credit rating.
Teaching since 1096, Oxford has hired US investment bank J.P. Morgan to raise at least 250 million pounds ($331.83 million) in what is expected to be an ultra-long 100-year bond.
Individual Oxford colleges have issued debt in the past, but this planned sale, which will be marketed in London and Edinburgh this week, would be the university's first as a whole.
Rating agency Moody's assigned Oxford a "triple A" rating on Tuesday ahead of the anticipated deal, matching the top grades of slightly younger UK rival Cambridge and top US institutions like Harvard and Stanford.
The rating reflected "Oxford's position as a world-leading research institution, attracting significant funding and leading academics", Moody's said, "in addition to the University's strong balance sheet with a large endowment and low leverage".
If the bond sale goes as planned, it would have the longest duration of its kind and add to a series of debt issuances from UK universities in recent years which have seen levels of government funding drop.
A number have also given shrill warnings that the UK's split from the European Union could hurt their finances if they are no longer allowed to be part of lucrative European research projects and it becomes harder to keep or attract staff.
Oxford, which topped a Times global university ranking for the first time last year, was one of those. "To be honest we're really quite worried about it," its Vice Chancellor Professor Louise Richardson said at the time.
One coincidence of Oxford's timing meanwhile is that it comes as the UK government is trying to raise funding to cover some of the costs of the student loans it gives to UK learners.
The plan to re-package some £3.7 billion of student loans via securitisation — an instrument famously used to repackage sub-prime mortgage loans in the run-up to the 2008 financial crisis — was expected to be launched earlier this year but was put on hold when Prime Minister Theresa May called a snap election.
Related Articles
May 14,2016
AMMAN — Saudi Arabia suffered another cut to its credit rating on Saturday as Moody's Investors Service downgraded the kingdom, along with B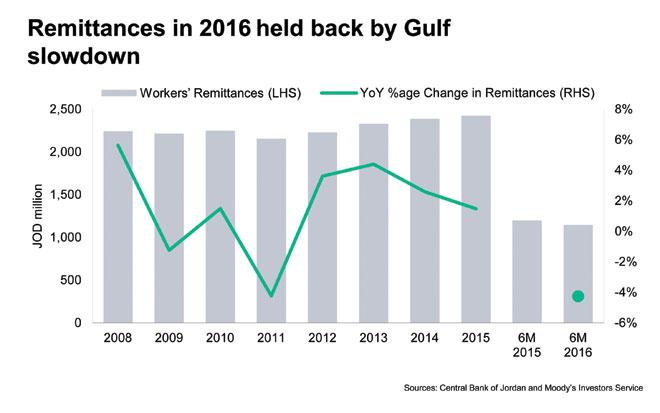 Jan 26,2017
AMMAN — Moody's Investors Service said on Wednesday that although credit risks remain high for banks in Jordan, their sound capital and liqu
May 16,2017
AMMAN — Deputising for His Majesty King Abdullah, HRH Prince Ghazi, the King's personal envoy and religious affairs adviser, attended on Tue
Newsletter
Get top stories and blog posts emailed to you each day.