You are here
Plunging prices threaten UK's 'cash cow' oil industry
By AFP - Jan 25,2015 - Last updated at Jan 25,2015
LONDON — With oil prices tumbling and ageing equipment making extraction ever more expensive, Britain's North Sea oilfields face a struggle for survival, threatening a vital source of income and energy.
The oil industry has been hard hit by crude prices falling more than 50 per cent since June to less than $50 a barrel.
Energy giant BP recently announced it was cutting 300 local jobs, mostly in the Scottish city of Aberdeen, Britain's oil "capital" and Europe's oil hub in northeast Scotland.
Others, including Shell, Chevron and Conoco Phillips, warned late last year of similar scale cuts.
The publication of the oil majors' financial results in a few weeks augurs more bad news, with British subcontractors particularly nervous that they may be deemed expendable.
In anticipation, oil services company Wood Group has already cut staff salaries by 10 per cent.
The industry has ridden out previous fluctuations, with prices dropping as low as $38.37 per barrel during the depths of the global economic crisis in 2008.
"We've seen oil prices fall in the past and it has recovered," said Neil Gordon, chief executive of Subsea UK. "There is confidence that it will recover, but that you'll have to go through an amount of pain, until the price recovers."
The recent price fall has only magnified existing problems of high operating costs in the deep offshore fields, with producers desperate to trim budgets even when prices were higher.
Faced with dwindling margins, the majors are beginning to think the unthinkable — abandoning Scotland's oil and gas fields, which have seen a 50 per cent fall in production over the past decade.
The BP-owned "Forties" field, which celebrated its 50th anniversary this year, produced around 500,000 barrels per day (bpd) at its peak, according to Colin Welsh, chief executive officer of the investment bank Simmons & Company.
Today, the combined production of all Britain's North Sea fields is estimated at 800,000 bpd.
'Vital industry'
"They'll have to make the North Sea a lot more attractive, and that involves reducing the tax rates," said Welsh.
The government for too long has treated the oil industry as a "cash cow", argued several officials who highlighted the 60 to 80 per cent tax rates levied on oil companies.
"If you look at Norway, they get very significant tax breaks for drilling exploration wells, which encourage them to deploy that money to do another one and another one," said Graham Stevens, finance director of Plexus, which specialises in wellheads.
"We don't get that kind of money in the UK," he added.
With Britain's general election just months away, politicians have recently been much more keen to show support for the North Sea, particularly in Aberdeen where more than half the jobs depend on oil.
"This is a vital industry," said Labour's Ed Balls, who would likely become Britain's finance minister if his opposition party wins the nationwide vote.
"Labour... will do what it takes to make sure we secure the jobs and the investment which is so important for livelihoods... but also for tax revenues coming in," he added.
The Conservative-led government of Prime Minister David Cameron has promised to include support measures in its budget for the financial year 2015-2016, which will be presented in March.
But in Aberdeen, concern is already growing that there may be no industry to revive if prices remain low for any length of time.
"We need to make sure the industry is still in a fit state to recover," said Anne Begg, MP for Aberdeen South.
For Jake Molloy, regional organiser of the RMT Union, "it is a very serious situation that Westminster need to address, not only for Aberdeen but for the UK economy".
In 2013-14, tax revenues fell by a quarter to $4.7 billion due mainly to lower production. With prices at $50 a barrel, the wells could soon run dry.
On the docks in Aberdeen, oil workers put a brave face on hundreds of job cuts linked to sinking crude prices while union leaders warn that the worst is yet to come.
"It has happened before and it will happen again. There will probably be job losses but that's the way the industry works," said Tony Maguire, a rig worker.
But for Molloy, workers who lose their jobs face "a lifetime crisis".
Molloy was one of 20,000 people who lost jobs in a downturn in 1986 and said the decline is more dangerous now because North Sea offshore fields are depleting.
"I hope this is just a blip... but I am more concerned now than I was [then]," he told AFP in an interview in the city, which has been built on oil revenues.
At a time when the industry might be facing the biggest crisis in its history, the atmosphere in the Scottish hub has remained strangely calm.
In the port of Aberdeen, where dockers are busy loading equipment for a rig onto massive vessels, workers were trying to stay optimistic.
Robert, who has worked on the dock for 29 years and whose son is doing an apprenticeship in the sector, dismissed the latest fall in prices as "a few blips".
Residents still complain about traffic jams, seen as a positive sign reflecting the city's commercial buzz and the failure of road infrastructure to keep up.
"If things were really bad, the big building outside the airport would stop progressing," said Dave, a taxi driver, referring to a luxurious office complex being prepared for Norwegian oil services firm Aker Solutions.
'A ghost town'
Job cuts and their potential consequences on the city have not really sunk in but the warning signs are there.
"Aberdeen could be a ghost town in 10 years' time," indicated Welsh.
Begg remarked that job cut announcements have not resulted in actual layoffs yet.
"There will be a time delay, and there always is, so we could be looking at another six months to a year before it really starts to impact the economy," she said.
The oil and gas industry has made Aberdeen prosperous, salaries in the industry are two and a half times the national average, and the Scottish National Party (SNP) based its failed drive for independence on a prediction of future bountiful revenues from the North Sea.
Local residents, a majority of whom voted against independence, now point out that the SNP had based its budget calculations on a $110 barrel.
"The oil prices have fallen, I did not predict that but nobody else did," said Fergus Ewing, the SNP's regional minister for commerce, energy and tourism.
"In politics, you play the cards as they fall, we respond to the challenges, the challenges are very serious," he added.
Related Articles
Jan 15,2015
Slumping oil prices are sending shockwaves through the global energy industry, sparking the cancellation of projects and job losses, particularly at North Sea operations.
Dec 22,2014
Plunging oil prices have increased the strain on the many small energy firms operating in the North Sea who were already facing diminishing returns from an area that once helped power the British economy.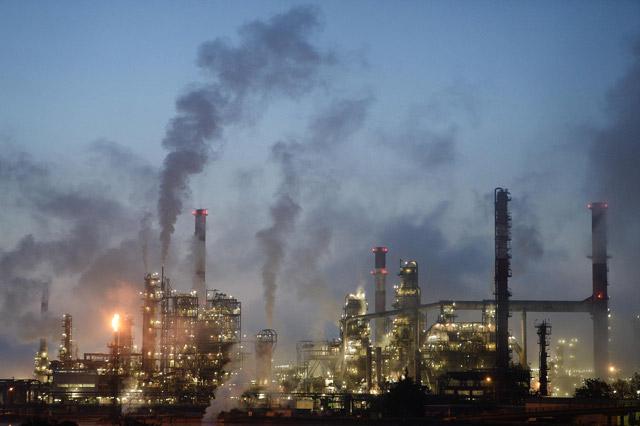 Aug 21,2017
PARIS — French oil giant Total said on Monday that it would buy Maersk Oil, a unit of Danish shipping giant A.P.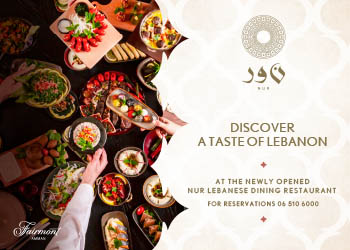 Newsletter
Get top stories and blog posts emailed to you each day.