You are here
Saudi Aramco signs $13b deal for new domestic gas project
By Agencies - Jul 20,2016 - Last updated at Jul 20,2016
Larsen & Toubro for Fadhili Offshore Facilities sign contract in Dhahran on Wednesday (Photo courtesy of Aramco)
DUBAI, United Arab Emirates — State-owned Saudi Aramco says it has signed a deal for a new gas project that will be worth more than 50 billion Saudi riyals ($13.3 billion) when complete in 2019, aimed at meeting the kingdom's growing domestic demand for energy.
The company on Wednesday said the project will help lessen dependence on oil for power generation and will accommodate 4,500 training, temporary and permanent jobs for Saudis. The Fadhili project will process gas from onshore and offshore fields.
Highlighting the deal, Saudi Aramco President and CEO Amin Nasser said: "Saudi Aramco's multi-billion dollar investment in Fadhili will considerably increase the share of gas in the Kingdom's energy mix and fits in with our long term strategy to lower emissions," according to the company's website.
A training centre is expected to be established at the project's area, in collaboration with governmental agencies focused on human resource development. Al Fadhili training programme, to be set up in partnership with project contractors, will provide Saudi nationals with opportunities to gain work experience and technical skills.
The Fadhili project will increase Saudi Arabia's natural gas production to 17 billion standard cubic feet per day by 2020, in line with the country's National Transformation Plan, according to the company's website.
The plan, released in June, aims to wean the Saudi economy off its dependence on oil, according to the Saudi government.
Its goals include creating more than 450,000 jobs outside the government sector by 2020, having the private sector fund 40 per cent of projects during the period, so as reduce the financial pressure on the state
It also seeks to increase goods and services produced locally so as to reduce imports and create more job opportunities.
The company said the deal was signed on Wednesday with India's Larsen & Toubro, Saudi KAD, Saudi Electricity Company and France's Engie.
Saudi Aramco is also exploring future opportunities of environmental significance at Fadhili, which may include a helium recovery plant and a CO2 recovery unit to reduce emissions.
Related Articles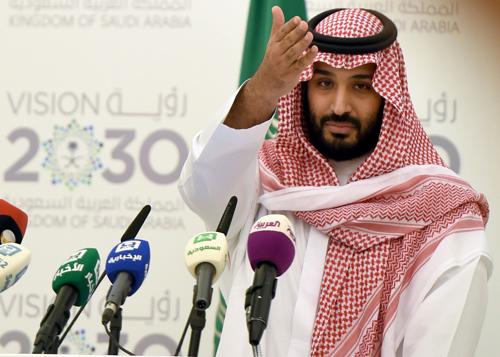 Apr 25,2016
RIYADH — The powerful young prince overseeing Saudi Arabia's economy unveiled ambitious plans on Monday aimed at ending the kingdom's "addic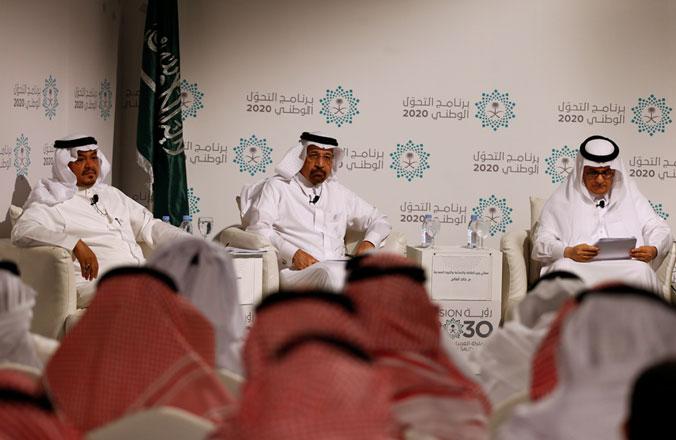 Jun 07,2016
JEDDAH, Saudi Arabia — Saudi Arabia has unveiled the first concrete targets in its ambitious effort to move its crude-dependent economy away
Mar 12,2016
AMMAN — Saudi Arabia's ACWA Power International said on Saturday it acquired 70 per cent of Sunrise Solar Energy Psc, which is developing a
Newsletter
Get top stories and blog posts emailed to you each day.