You are here
Top banker sees Jordan's financial sector thriving when regional dust settles
By Samir Ghawi - Dec 02,2014 - Last updated at Dec 02,2014
AMMAN — A bonanza is in store for the banking industry in Jordan after the dust settles in Iraq and Syria, according to a top banker.
Jim Cowles, Citi's chief executive officer (CEO) for Europe, Middle East & Africa (EMEA), told The Jordan Times in a interview last week that banks were getting stronger in the Middle East, despite the challenging environment, and Jordan is "well positioned to be a financial hub in the area".
He expects an eventual economic boom, especially in Iraq, which will translate into a thriving business for the financial sector in Jordan. Proof of that is the fact that Citi opened a Baghdad representative office in June last year .
The CEO was upbeat about the bank's operations in the local market and praised the Kingdom's economic and financial performance over the years.
He also lauded the Kingdom's stability and sound policies, and recommended that authorities keep up the drive to intensify job creation and ensure sustainable stability.
"Jordan is mature, disciplined, stable and professional," said the banker, adding that its policies are sound and institutions solid.
The presence of Citi in Amman since 1974 is a validation and testament to that standing, according to the banker who was in Jordan to celebrate the 40th anniversary of Citi Amman.
Cowles said by participating as the largest underwriter and lead manager for Jordan's recent flotations of $2.23 billion sovereign bonds in international markets, Citi attested to Jordan's safety and prudent financial management.
Through such participation, Citi helps promote Jordan's stability and security for global investment considerations; the bank has an edge by virtue of having long experience and having gained good knowledge of the Kingdom during 40 years of operations.
Besides the sovereign bonds, Citi has been corporate broker to Hikma Pharmaceuticals since its initial public offering in 2005 and, in 2014, Citi acted as financial adviser to the corporation in its agreement to acquire substantially all the assets comprising Bedford Laboratories from Ben Venue Laboratories.
Mayank Malik, CEO for Jordan and Iraq, said Citi Amman is now adding mid-size firms to its list of corporate clients because this sector has the potential to grow locally and outside Jordan and, as such, fits well in the bank's expansion strategy.
Another area where Citibank Jordan Branch is active through Citi Foundation, Malik said, is with non-governmental organisations such as Amideast's Arab Women's Entrepreneurship Project, the Jordan River Foundation, The Arab Foundation for Sustainable Development and Tamweelcom, in order to help raise awareness among marginalised communities about banking and financial management, besides extending funds to bolster the microfinance industry.
In this context, Malik underlined the role of women who are supported by the bank to become active entrepreneurs due to their perseverance.
Cowles said that Citibank targets institutional business and that despite the challenging conditions in 12 Middle East and North Africa (MENA) countries, the bank remains committed to its operations.
"We are staying the course," he stressed, noting that the Citi's MENA operations are growing and profitable, especially in Dubai, where business is on the rise.
The EMEA CEO indicated that the bank only operates retail business in seven markets out of 55 in the EMEA region.
Worldwide, Cowles said banking activities in the current phase are transitional, following the international financial crisis.
He said the global banking industry is now adjusting to stricter regulatory controls that limit the amount of leverage for banking operations, a process he sees as positive.
Cowles added that the methodology now is discipline and delivering value, with a focus on governance, compliance and enhanced regulations.
In this context, the bank's restructuring over the past five to six years lowered its balance sheet to $1.9 trillion from $3 trillion, Cowles said, stressing the importance of redeployment of resources and maintaining a competitive advantage.
He highlighted globality as Citi's key area of strength, besides the bank's keenness to offer high-quality services to clients and to invest in innovation, noting that Citi was the bank which invented the ATMs (automated teller machines) and the first to introduce electronic banking to Jordan.
Related Articles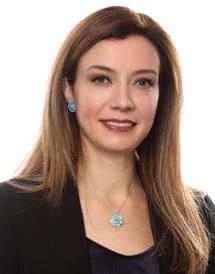 Jan 28,2018
AMMAN — Citi recently appointed Nour Ghazi Jarrar as the chief executive officer (CEO) for Citibank N.A.
Oct 18,2015
AMMAN — Citi announced Saturday in a press statement that it has extended a Jordanian dinar loan, equivalent to $3 million, to Tamweel
Jun 07,2017
AMMAN — Beginning mid-July, English classes and accompanying cultural activities previously provided at the American Language Centre (ALC) w
Newsletter
Get top stories and blog posts emailed to you each day.