You are here
Trans-Pacific trade deal advances without United States
By Reuters - Nov 11,2017 - Last updated at Nov 11,2017
People ride motorbikes in the central Vietnamese city of Danang on Saturday, as leaders from the 21-member APEC organisation hold the Asia-Pacific Economic Cooperation Summit (AFP photo)
DANANG, Vietnam — Countries in the Trans-Pacific Partnership (TPP) trade deal have agreed on the core elements to move ahead without the United States, officials said on Saturday, after last-minute resistance from Canada raised new doubts about its survival.
Taking the agreement forward is a boost for the principle of multilateral trade pacts after US President Donald Trump ditched the TPP early this year in favour of an "America First" policy he believes would save US jobs.
Talks — often heated — have been held on the sidelines of an Asia-Pacific Economic Cooperation (APEC) summit in the Vietnamese resort of Danang, where Trump and other leaders held their main meeting on Saturday.
"We have overcome the hardest part," Vietnam's trade minister, Tran Tuan Anh, told a news conference.
The agreement, which still needs to be finalised, would now be called the Comprehensive and Progressive Agreement for Trans-Pacific Partnership he said.
Japanese Economy Minister Toshimitsu Motegi said he hoped that moving ahead with the deal would be a step towards bringing back the United States.
Partly to counter China's growing dominance in Asia, Japan had been lobbying hard for the TPP pact, which aims to eliminate tariffs on industrial and farm products across the 11-nation bloc whose trade totalled $356 billion last year.
Some 20 provisions of the original agreement were suspended. Those included some related to protecting labour rights and the environment, although most were related to intellectual property — one of the main sticking points after the US withdrawal.
"The overall impact on most firms is quite modest," said Deborah Elms of the Asian Trade Centre think tank, adding that the new version was "essentially identical to the original document".
Any kind of deal looked doubtful on Friday, when a summit of TPP leaders was called off after Canadian Prime Minister Justin Trudeau did not attend. Canada's trade minister later blamed Trudeau's absence on "a misunderstanding about the schedule".
Canada, which has the second-biggest economy among remaining TPP countries after Japan, had said it wanted to ensure an agreement that would protect jobs.
Canada's position has been further complicated by the fact that it is simultaneously renegotiating the North American Free Trade Agreement with the Trump administration.
In a speech in Danang, Trump sent out a strong message that he was only interested in bilateral deals in Asia that would not disadvantage the United States.
Chinese President Xi Jinping used the same forum to stress multilateralism and said globalisation was an irreversible trend.
The APEC leaders met in closed sessions on Saturday, pausing for the traditional "family photograph", taken above the South China Sea.
At the start of the meeting, Vietnamese President Tran Dai Quang noted APEC's success in removing barriers to trade — as well as the new uncertainty in the world.
"We have witnessed changes more rapid and complex than we expect," he said in opening remarks.
APEC trade and foreign ministers released a joint statement on Saturday, three days later than planned because of wrangling over customary language the United States wanted to change.
The statement still refers to free and open trade, but it also refers to fair trade and to members "improving adherence to rules agreed upon".
A reference to strengthening the multilateral trading system was dropped. The ministers also said they would work to improve the functioning of the World Trade Organisation — which Trump criticised in Friday's speech.
Related Articles
Oct 11,2015
WASHINGTON — US President Barack Obama took a dig at China Saturday as he defended the new Trans-Pacific Partnership (TPP) free-trade deal,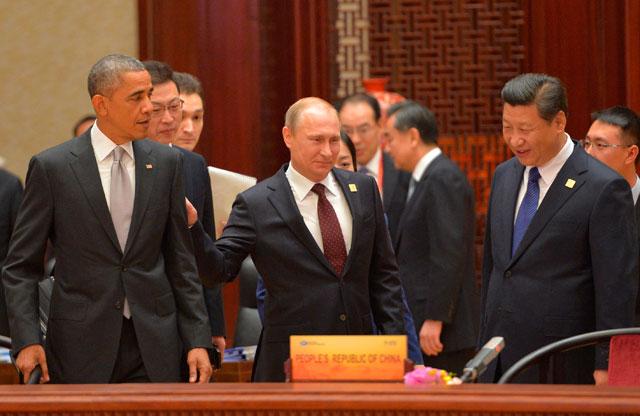 Nov 11,2014
An Asia-Pacific summit on Tuesday endorsed a Beijing-backed route towards a vast free trade area in the region, host Xi Jinping said, calling it a "historic" step.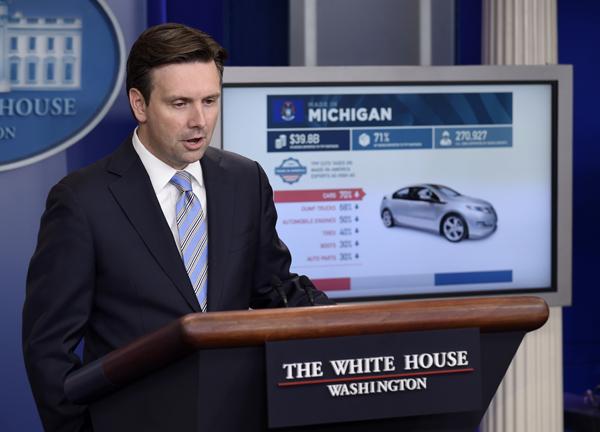 Nov 05,2015
WASHINGTON/SYDNEY — The long-awaited text of a landmark US-backed Pacific trade deal was released on Thursday, revealing the details of a pa
Newsletter
Get top stories and blog posts emailed to you each day.