You are here
Tunisian airport workers threaten strike in tourist high season
By Reuters - Jul 30,2018 - Last updated at Jul 30,2018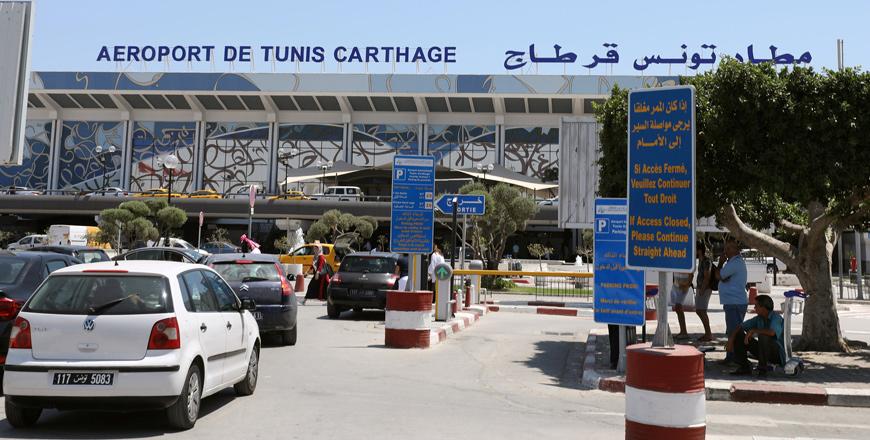 A general view shows Tunis-Carthage International Airport in Tunis, Tunisia, on Monday (Reuters photo)
TUNIS — Tunisian airport employees plan to strike on Wednesday and Thursday, disrupting the reviving tourist trade, unless the government meets demands for improved working conditions, a labour union official said on Monday.
Tunisia is in the midst of an austerity programme agreed with foreign donors, such as the International Monetary Funds. Government officials have rejected union demands for pay rises in a bloated public service which the IMF wants to trim.
"We decided to go on strike on August 1 and 2 to protest at the government's non-compliance with previous agreements," said Mansif Bin Ramadan, head of the airport workers union.
He said the union wants the government to upgrade working conditions and clear a debt of unpaid fees by state-run Tunisair and other airlines owed to the civil aviation body.
Ramadan did not elaborate on the demands but said talks were going on with the government, which had no immediate comment.
Tunisia has been praised as the only democratic success among the nations where "Arab Spring" revolts erupted in 2011. But successive governments have failed to trim its fiscal deficit and create economic growth.
The IMF programme agreed in 2016 is worth about $2.8 billion.
Airport strikes would hit the tourism sector, which has recovered since two militant attacks in 2015 killed dozens of foreigners.
Some 3.229 million tourists visited Tunisia from January 1 through June 30, up 26 per cent from the same period last year, according to official figures seen by Reuters this month. Tourist revenues climbed 40 per cent to reach $522 million.
Newsletter
Get top stories and blog posts emailed to you each day.