You are here
Turkey's lira pares dollar gains after Erdogan victory
By AFP - Jun 25,2018 - Last updated at Jun 25,2018
A Turkish 100 lira banknote is seen on top of 10 lira banknotes in this illustration photo taken in Istanbul, Turkey, on January 28, 2014 (Reuters file photo)
ANKARA — Turkey's embattled lira on Monday pared gains against the US dollar after a surge following President Recep Tayyip Erdogan's decisive election victory, as analysts warned the economy still faced troubled waters.
The lira was trading at 4.66 to the dollar, gaining only 0.1 per cent in value on the day. It was trading at 5.45 to the euro, a loss of 0.1 per cent in value after 12:00 GMT.
The Turkish currency, which had lost some 20 per cent in value against the dollar this year, had only hours before surged some 3 per cent in value against the greenback on Monday morning before the losses.
Erdogan won Sunday's presidential elections in the first round and saw his ruling party-led alliance win an overall majority in parliamentary elections, according to preliminary results.
His victory means he will lead the country under a new executive presidential system with boosted powers after constitutional changes were approved in April last year.
Analysts were now watching to see what kind of monetary policy Erdogan would push as well as who he chooses as his economic advisers and ministers.
Current Deputy Prime Minister Mehmet Simsek — a former Merrill Lynch economist trusted by markets — did not run to be an MP but the president could still choose him as a member of his executive team or presidential adviser.
Jason Tuvey, senior emerging markets economist at London-based Capital Economics, said if Erdogan decided against Simsek, it "would send a worrying signal to investors".
'Vulnerable' lira
The Turkish economy has in recent weeks been plagued by worries about its underlying health despite high growth, with inflation well into double digits and the current account deficit widening.
The polls outcome relieved investors who had feared a prolonged period of political uncertainty after the polls but some warned it would be short-lived amid fears over whether the newly reelected president would submit to continued monetary tightening.
Tuvey of Capital Economics said that investors would keep an eye on whether Erdogan uses his boosted presidential powers to push for looser monetary and fiscal policy after he railed against interest rates during the election campaign.
"If he pursues looser fiscal policy and puts renewed pressure on the central bank to lower interest rates... that will ultimately result in slower [and more volatile] growth, higher inflation and further falls in the lira," Tuvey wrote in a note.
Inan Demir, economist at Nomura, said in a note he expected the lira to remain vulnerable unless there was a "significant reorientation of macroeconomic policies towards rebalancing".
The next central bank meeting to decide on interest rates will be on July 24.
Related Articles
May 23,2018
ISTANBUL — Turkey's central bank on Wednesday announced a sharp hike in interest rates to boost the embattled lira, prompting the currency t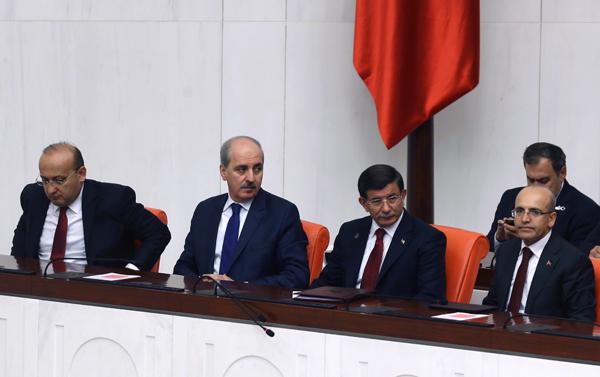 Nov 28,2015
ISTANBUL — As a onetime Wall Street banker and former finance minister, Turkey's new economy tsar Mehmet Simsek is widely seen as a proponen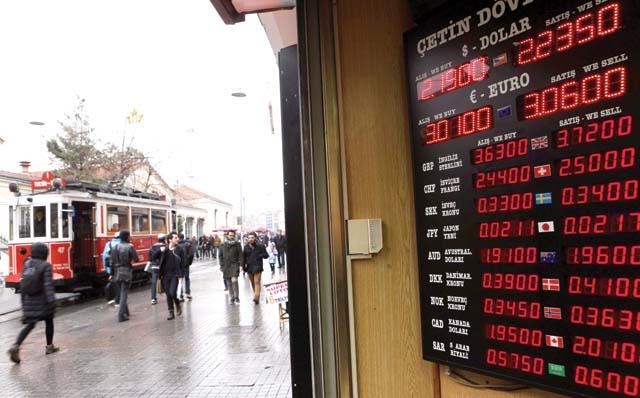 Jan 29,2014
A massive rate hike may have stalled the Turkish lira's fall and salvaged the central bank's credibility, but it stunts growth at a politically fraught time for Prime Minister Recep Tayyip Erdogan and may not shield Turkey from a fragile global backdrop for long.
Newsletter
Get top stories and blog posts emailed to you each day.