You are here
Turkey hikes gas, power prices by up to 14% as lira crisis deepens
Economists worry the central bank will not be able to rein in inflation
By Thomson Reuters Foundation - Sep 01,2018 - Last updated at Sep 01,2018
Pedestrians walk past an electronic board showing the currency exchange rates in Istanbul, Turkey, on Friday (Reuters photo)
ANKARA — Turkey raised natural gas prices on Saturday by as much as 14 per cent, two sources said, while the energy regulator announced a similar increase in electricity costs as a deepening currency crisis stokes inflation.
The lira has fallen 42 per cent against the dollar this year, hit by concerns about President Recep Tayyip Erdogan's grip on monetary policy and a worsening rift with the United States over a detained American Christian pastor.
The sell-off has increased the cost of food and petrol and raised fears about the impact on the country's wider economy and banks. Economists are particularly worried about the central bank's inability to rein in inflation, which hit a 14-year high of nearly 16 per cent in July.
State pipeline operator Botas raised natural gas prices by 14 per cent for industrial use and 9 per cent for residential use effective from Saturday, two sources told Reuters. Officials for Botas were not immediately available to comment.
Last month, Botas increased the price of natural gas for electricity production by 50 per cent and by 9 per cent for residential use. Turkey is dependent on imports for almost all of its energy needs. The lira crisis has driven up the cost, in local currency terms, of oil and gas.
Likewise, Turkey's energy regulator said it would raise electricity prices by 14 per cent for industrial use and 9 per cent for households from Saturday. It increased prices by the same amount last month.
Almost a third of Turkey's total 293 billion megawatt power production came from natural gas power plants in 2017.
Eyes on inflation
Retail prices in Istanbul, Turkey's biggest city, surged 2.23 per cent month-on-month in August, for a year-on-year increase of 14.99 per cent, the Istanbul Chamber of Commerce said on Saturday.
Official August inflation data is due on Monday, and economists expect another hefty reading.
"This will provide the first hard evidence of the impact of the lira's collapse this month on the wider economy," Jason Tuvey of Capital Economics said in a note to clients on Friday.
The latest hikes in electricity and gas prices will directly increase inflation by 35 basis points, according to Reuters calculations.
Erdogan, self-described "enemy of interest rates", wants to see lower borrowing costs to keep credit flowing, particularly to the construction sector. Investors, who see the economy heading for a hard landing, say decisive interest rate hikes are needed to put the brakes on inflation.
Erdogan, who has appointed his son-in-law Berat Albayrak as finance minister, casts the lira's slide as an economic attack on Turkey by Western governments, financiers and ratings agencies. He says high interest rates cause inflation — a stance at odds with orthodox economics.
"We see little chance that an ugly set of inflation figures will change the government's — and, crucially, President Erdogan's — stance on interest rates," Tuvey of Capital Economics said.
up
40 users have voted, including you.
Related Articles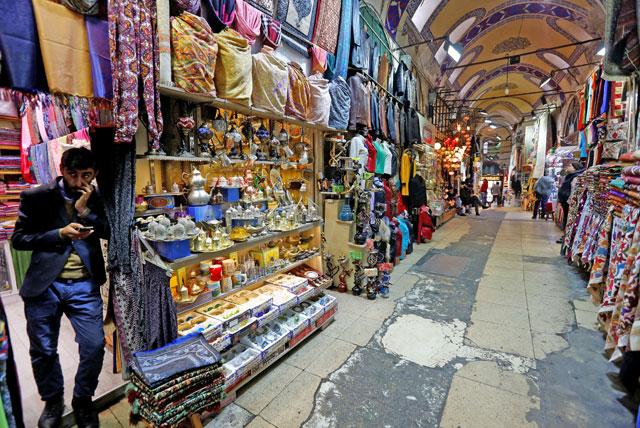 Jan 22,2017
ISTANBUL — Turkish businessman Tekin Acar had contracts to open branches of his leading cosmetics chain in ten new shopping malls this year.
Nov 24,2016
ISTANBUL — The Turkish central bank on Thursday announced it was hiking its main interest rate by 50 basis points, in a bid to counter a dra
Jun 25,2018
ANKARA — Turkey's embattled lira on Monday pared gains against the US dollar after a surge following President Recep Tayyip Erdogan's decisi
Newsletter
Get top stories and blog posts emailed to you each day.