You are here
Tycoon prince assails Saudi fiscal policy over deficit
By Agencies - Jan 03,2015 - Last updated at Jan 03,2015
RIYADH — Billionaire Prince Alwaleed Bin Talal has lashed out at the Saudi fiscal policy after projecting the largest ever budget deficit for 2015 following the slump in oil prices.
"We have reached the danger point... after starting to withdraw from the reserves," to meet the budget shortfall, Alwaleed said in a letter addressed to the finance minister.
Last week, the world's biggest crude exporter announced an expansionary 2015 budget with the largest-ever deficit of $38.6 billion.
It projected spending at $229.3 billion, a slight rise from last year's estimates, and revenues at $190.7 billion, sharply down from $228 billion projected in 2014.
Saudi Arabia, the lead producer in the Organisation of the Petroleum Exporting Countries (OPEC), also said it estimates 2014 actual budget deficit at $14.4 billion as both spending and revenues far exceeded projections.
Alwaleed, a member of the Saudi ruling family and the wealthiest Arab private investor, said Riyadh should not have let spending rise above projections, especially after oil prices began to decline.
Oil income contributes about 90 per cent of public revenues in the OPEC kingpin which pumps around 9.6 million barrels per day.
If the government had contained last year's spending within projections, a surplus of at least $50 billion would have been posted, the prince added.
As a result of failing to check rising spending, a total of $53 billion will be withdrawn from fiscal reserves, estimated at $750 billion, in just two years, he indicated.
Alwaleed also criticised the way Saudi reserves are invested, saying because most of them are invested in US and European bonds, they have low yields at around 2.4 per cent annually.
The reserves are currently managed by the Saudi Arabian Monetary Agency, or the central bank.
Alwaleed called for the creation of an independent sovereign wealth fund to invest the reserves and increase the returns to around 7-8 per cent.
If oil prices remain at the current level of under $60 a barrel for benchmark Brent crude, Saudi Arabia is expected to lose half of its oil revenues of $276 billion posted in 2013. Oil income in 2014 was estimated at $248 billion.
Separately, Iran's deputy foreign minister told Reuters that falling world oil prices will hurt countries across the Middle East unless Saudi Arabia, the world's biggest crude exporter, takes action to reverse the slump, Iran's deputy foreign minister told Reuters.
Hossein Amir Abdollahian described Saudi Arabia's inaction in the face of a six-month slide in oil prices as a strategic mistake and said he still hoped the kingdom, Tehran's main rival in the Gulf, would respond.
Oil prices closed on Wednesday at a 5-1/2 year low, registering their second-biggest ever annual decline after OPEC oil exporters, led by Saudi Arabia, chose to maintain oil output despite a global glut and calls from some OPEC members, including Iran and Venezuela, to cut production.
"There are several reasons for the drop of the price of oil but Saudi Arabia can take a step to have a productive role in this situation," Abdollahian said.
"If Saudi does not help prevent the decrease in oil price... this is a serious mistake that will have a negative result on all countries in the region," Abdollahian added in an exclusive interview last week.
Abdollahian said Iran would have more discussions with Saudi Arabia about the oil price, both through oil officials at OPEC and through the foreign ministry. He did not give specific details on when any meeting might take place.
Saudi Arabia said last month that it would not cut output to prop up oil markets even if non-OPEC nations did so.
Related Articles
Dec 27,2014
Saudi Arabia announced a 2015 budget with a huge deficit at the weekend as the world's largest crude exporter begins to feel the impact of its own decision not to shore up oil prices.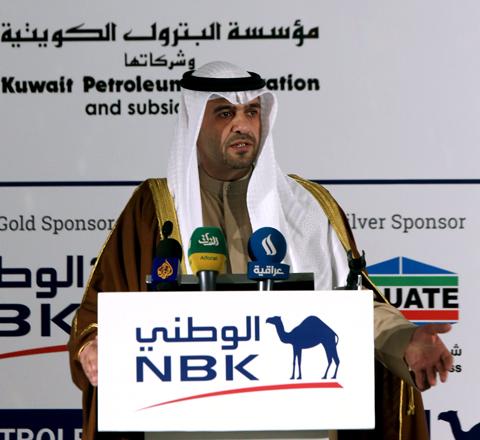 Jan 28,2016
KUWAIT CITY — Kuwait, a member of the Organisation of Petroleum Exporting Countries (OPEC), projected a record budget deficit for the fiscal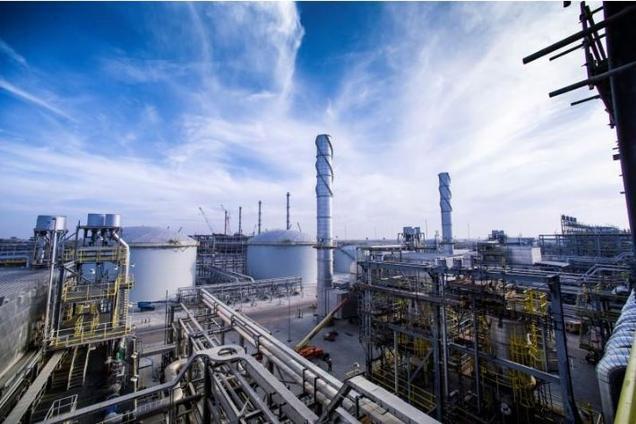 Aug 13,2017
RIYADH — Saudi Arabia's budget deficit halved in the first six months of this year, the finance ministry said on Sunday, following sweeping
Newsletter
Get top stories and blog posts emailed to you each day.