You are here
UK's Osborne pledges cuts to welfare spending
By Reuters - Sep 29,2014 - Last updated at Sep 29,2014
BIRMINGHAM, England — British Finance Minister George Osborne spelled out plans for more spending cuts on Monday, betting that voters will accept his tough approach to fixing the economy and give an election victory to his Conservative Party next year.
Osborne announced a two-year freeze on a wide range of welfare payments as he sought to regain the initiative following a split within the party of Prime Minister David Cameron's over Britain's membership of the European Union (EU).
Osborne's fortunes have turned around dramatically along with Britain's economy, which started a strong recovery in the middle of last year.
In his speech on Monday, he sought to capitalise on the government's higher ratings over the opposition Labour Party on economic policy, even as Labour commands a small but stubborn overall lead over the Conservatives in opinion polls.
"The economy may mean nothing for Labour but it means everything for the people of Britain," Osborne said as he mocked Labour leader Ed Miliband for failing to mention the budget deficit in his conference speech last week.
Sticking to his once-derided programme to curb spending and fix Britain's still large budget deficit, Osborne stressed the scale of austerity ahead.
He ruled out any tax increases but said he would clamp down on technology companies which "go to extraordinary lengths to pay little or no tax here".
Labour hit back, saying the plan showed the Conservatives were the party of a privileged few.
"Labour will balance the books as soon as possible in the next parliament, but we will do so in a fairer way," Chris Leslie, a Labour lawmaker, said.
The left-leaning Labour Party plans to eliminate the budget deficit, excluding investment spending, during the 2015-2020 parliament, a less aggressive approach than Osborne who is aiming to kill the shortfall in absolute terms.
The Conservatives' partner in Britain's coalition government also hit out at the plan to curb welfare payments.
"It speaks volumes about the priorities of the Conservative Party that they see benefit cuts for the working age poor as a crowd-pleasing punch line for a conference speech," a senior Liberal Democrat source said.
The defection of a Conservative lawmaker to the anti-EU UK Independence Party (UKIP) over the weekend marred the start of Cameron's last conference before May's national election. Conservatives fear the rise in UKIP support could hurt them in the poll, which is already expected to be a close race between them and Labour.
'Humbled' by scale of budget challenge
In a speech that is likely to form the Conservative's election pitch, the 43-year-old finance minister claimed credit for returning Britain's $2.8 trillion economy to growth.
"I don't stand here marvelling at how much we have done. On the contrary: I am humbled by how much we have to do," Osborne told applauding party activists, in front of a slogan "Securing a Better Future".
On entering office in 2010 as part of a coalition government, Cameron and Osborne bet that if they could get Britain's economy growing again and reduce a record budget deficit, voters would feel richer by the time of the election.
While the economy has recovered, wages are rising at the slowest pace in more than a decade and public debt is forecast to peak at 79 per cent of the gross domestic product in 2015-16.
With the public accounts still deep in the red, Osborne has little room to offer major tax cuts ahead of the election.
In one sweetener, he said he would scrap before the election a 55 per cent tax levied on pension pots of savers when they die.
But his aides said the pain of new austerity measures would be felt by households and eat into some of the help they have received from rising tax-free allowances from income tax.
Several welfare payments would be frozen for two years to save more than £3 billion a year and help fund £25 billion of annual spending cuts to eliminate the deficit.
Osborne also said efforts to cut spending by government departments would run for an extra two years after the election, accounting for a 13 billion-pound savings. Around 9 billion pounds of welfare cuts have yet to be spelled out, something aides said would take place before May.
Andrew Hood, an economist with the Institute for Fiscal Studies, a think tank, said the planned welfare cuts looked like an effective way to reduce benefits spending, even if they represented only a quarter of the total extra savings needed.
"If you want to reduce welfare spending, a freeze is a good way to raise significant amounts of money by hitting large numbers of people for relatively small amounts," he said.
Osborne's vow not to increase taxes as part of his austerity push contrasts with Labour's plan to restore the top rate of income tax to 50 per cent and raise new levies on expensive homes and tobacco companies.
Related Articles
Mar 15,2015
British Finance Minister George Osborne offered a sweetener to pensioners on Sunday, less than two months before a national election, but promised there would be no big giveaways for voters when he sets out his final pre-vote budget.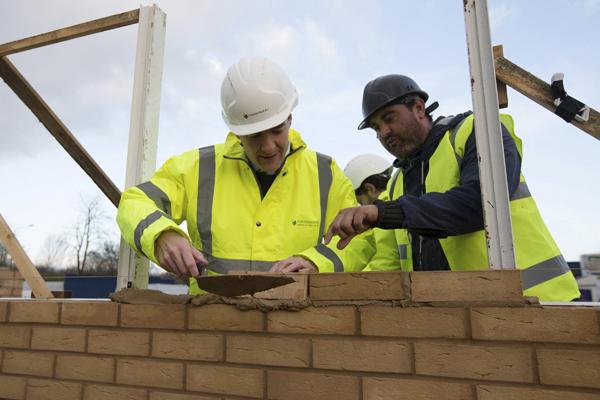 Nov 26,2015
LONDON — British Finance Minister George Osborne's latest spending plans have a roughly 50 per cent chance of success, the head of the count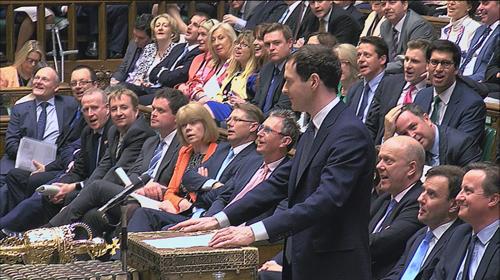 Mar 17,2016
LONDON — Britain unleashed more austerity this week in its latest annual budget and cut its growth outlook, blaming the impact of global mar
Newsletter
Get top stories and blog posts emailed to you each day.